Every Tuesday come join me as I discuss a recent cozy mystery in review and have Goûter (tea time). Readers can enjoy a thoughtful review while sipping on their favorite teas, they may find new teas to love as well. I will be recommending a good tea for each book. Come cozy up with Tea Time Tuesday.
As I am gearing up for a mini vacation, I couldn't wait to share this book that I binged in one day! It is funny, it has a Laverne and Shirley style friendship (modern day) plus I love the premise to this book and series. Enjoyed reading it with a group of drinks such as tea, iced tea and Dr. Pepper.
This Week's Tea Time Tuesday
A Psychic Eye Mystery, Book 15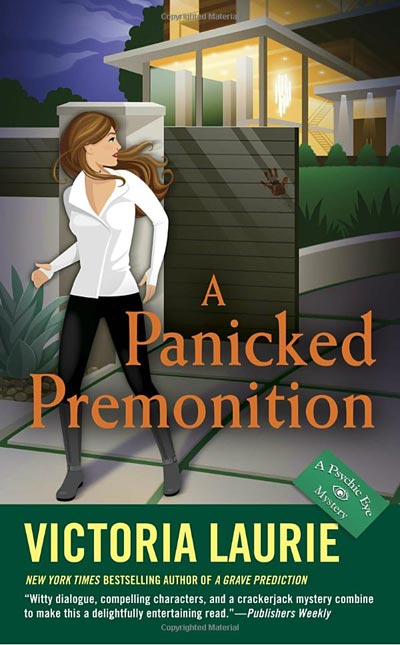 Author: Victoria Laurie
Publisher: Berkley
Print Length: 368 pages
Release Date: Reprint edition (June 5, 2018)
I Rate it:    
Genre: Cozy
In Victoria Laurie's latest Psychic Eye Mystery, Abby Cooper has one rule to follow: don't panic!
Professional psychic and FBI consultant Abby Cooper is about to face a murder scene that will put all her powers to the test. Her husband, Dutch, has a side business providing security and building panic rooms for wealthy clients. One morning, one of Dutch's partners, Dave, goes missing…
Then two of Dutch's clients are found brutally murdered inside their brand-new panic room, and most of the evidence points to Dave as the killer. With the authorities racing to find and arrest him, Abby's got to use all her intuitive prowess to get to Dave first, discover the real killer, and save her husband's business. This is one case where Abby is positive there's far more to this mystery than meets her inner eye…
When I was in the 7th grade I took one of those career aptitude tests - you know, the ones where you answer a bunch of questions and the results indicate what profession you'd best be suited for? Yeah, well my test results indicated I was best suited for a career as a government spy.
A SPY!
I think I had the coolest results in the entire class. 🙂
Needless to say, I did not follow that particular career path - or maybe I just took the more indirect route. In my thirties a very good friend of mine who is now one of the world's most renowned psychic mediums suggested I stop ignoring my talents and dive right into the professional world of a psychic intuitive. On a lark, I did. And the results were pretty mind-blowing. Within just a few short weeks even I couldn't deny it - so much of what I predicted for total strangers was coming true and I really had to accept the "gift" so to speak.
Over the years I've built a really fabulous clientele and all those experiences have helped me create the Psychic Eye Mysteries, the Ghost Hunter Mysteries, and - for children - Oracles of Delphi Keep. And along that way I discovered my true love - writing.
Writing is one of those passions that gets me out of bed in the morning and invigorates my day. I love spinning a good yarn, and when I feel I actually get it right - wow! There is no better feeling.
In fact, the other day I was kicking back after a looooong day of writing, which ended in the completion of a manuscript and I remember just marveling in the fact that I actually get paid to daydream! I can't think of a more satisfying way to spend a life. And let's face it - it's a whole lot safer than working some covert operation. Although - I'm pretty sure the benefits might be better at the CIA. Still, I'll stick to my daydreams...at least for now... 🙂
You can find Victoria on:
Book Review by Bree Herron
Sometimes I get the need to read a book that has a special twist to it. When I get this urge I go to to the Psychic Eye Mystery series. In the latest Abby is working close with her husband to help keep his business from going to the grave yard. I forgot how much I laugh when I read one of these books, and Abby with her friend and partner, Candice. These two can give any friendship duo a run for their money.
Abby has a gift and it is more than just the gift of gab. She can see things we can't, and I'm not talking ghosts. In this case it is hitting close to heart and home when an employee of Dutch's goes missing. Abby is already a bit hangry from working out and eating healthy plus add a very forward lady client to the list and Abby is a bit overwhelmed. But in true Abby fashion she gets to work and solves the case. Abby is one of those characters when you first meet her, you will remember her forever. She is funny, a bit crass, and a whole lot of awesome. I love her varied personality and ability to work a case is fascinating.
When Abby decided on her own to go running to find Candice I was chuckling. She isn't a runner but she was able to get into the groove to find her friend to help with the case. Another point I loved in this book is the trail of clues, they twist and turn so much that my head got spun around like an owl! But it was worth it because I was kept guessing till the end.
Overall, I am not disappointed in this mystery and I am eager to see what could come next. This mystery will make a great addition to many shelves and won't disappoint on a summer day. Happy reading, readers! Enter for a chance to win a copy of the book by commenting here. Ends 7/14.
**DISCLAIMER: I was provided an opportunity to read this book as an Advanced Reader Copy in return for a fair and honest review.
Professional Reader Affiliates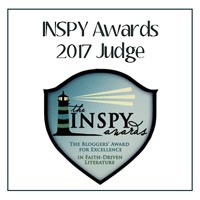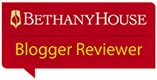 Affiliate Disclosure
I am grateful to be of service and bring you content free of charge. In order to do this, please note that when you click links and purchase items, in most (not all) cases I will receive a referral commission. Your support in purchasing through these links supplements the costs of keeping my website up and running, and is very much appreciated!