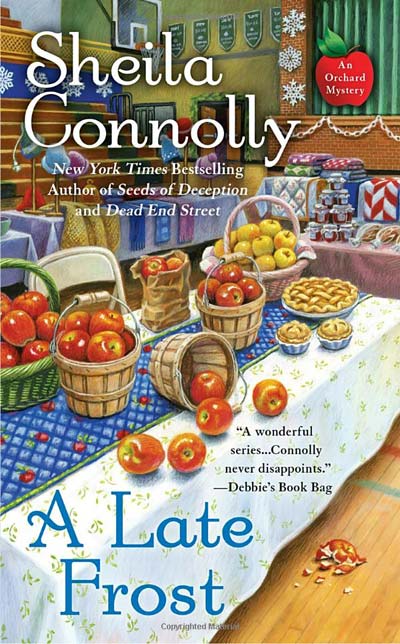 Author: Sheila Connolly
Publisher: Berkley
Print Length: 302 pages
Release Date: November 7, 2017
I Rate it:    
Genre: Cozy
The New York Times bestselling author of Seeds of Deception returns with a story of orchard owner Meg and the search for a poisoner.
The usually quiet town of Granford, Massachusetts, is even drowsier during the colder months. But this year it's in for a jolt when Monica Whitman moves into town. She's a dynamo who wants to make friends fast in her new home, and she throws herself into community activities. Meg Corey, now Chapin after her marriage to Seth Chapin, is intrigued by the new arrival, who has already sold the town board on a new, fun way to bring in visitors during the off-season: WinterFare, which will feature local foods (such as Meg's apples) and crafts, as well as entertainment.
Tragically, Monica falls ill and dies after the event in what looks like a case of food poisoning. When all the food served at WinterFare has been tested, including Meg's apples, it becomes clear that there's a more sinister explanation to the older woman's sudden demise.
Meg's investigation uncovers a bushel of potential suspects, one of whom is rotten to the core.
INCLUDES DELICIOUS RECIPES
Sheila Connolly is the New York Times bestselling, Anthony and Agatha Award-nominated author of the Orchard Mysteries, the Museum Mysteries, and the County Cork Mysteries, in addition to several stand-alone titles. She is married and has one daughter and three cats
You can find Sheila on: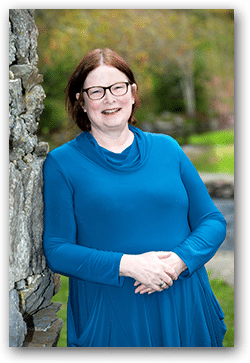 Book Review by Bree Herron
Fresh off of honeymoon bliss, Meg and Seth are back in their latest mystery and this one is going to be smashing. Without Bree, Meg is looking to find a new orchard manager. With some luck and of course sleuthing skills can Meg finds the culprit and the reason in this latest installment of the Orchard Mystery Series.
Meg and Seth are back! I really love this fictional couple, they are really adorable together in this book. Bree has left the orchard, but never fear there may be a new manager for the orchard in a character named Larry. He is a bit awkward, took some warming up to through the story, but he was likeable overall.
Our victim was a new character as well, and I truly thought she was such a burst of energy. Monica seemed nice and could have been an asset to the community, but you know what they say about seeming and assuming.
I am positively obsessed with this cover! It has a winter feeling with the snowflakes, scarves, warm hats and pies. The attention to detail is wonderful, and it stays true to the series, including apples for the theme.
The mystery was great but one of my favorite points throughout the book was the love that Seth and Meg had. It was sweet, and new- making this reader gush about their love to co-workers. Now, this book certainly isn't a romance novel, we had a murder to solve. One point is when Larry shows up, it is early in the book but it was pretty humorous to this gal. I really love how the author created the newest characters and built the story with them.
This has been one of my favorite series to read in the cozy mystery world. The latest adventure for Meg was wonderfully done. It had the perfect mystery, that lead the reader to different thoughts and guesses on who done it. Sheila Connolly created a perfect novel that a reader will curl up with anytime of the year, and especially enjoy during the cold winter months.
Tell me what you enjoy about a good cozy series!
**DISCLAIMER: I was provided an opportunity to read this book as an Advanced Reader Copy in return for a fair and honest review.
Professional Reader Affiliates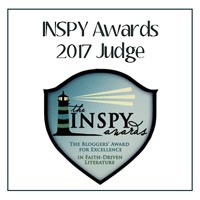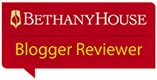 Affiliate Disclosure
I am grateful to be of service and bring you content free of charge. In order to do this, please note that when you click links and purchase items, in most (not all) cases I will receive a referral commission. Your support in purchasing through these links supplements the costs of keeping my website up and running, and is very much appreciated!