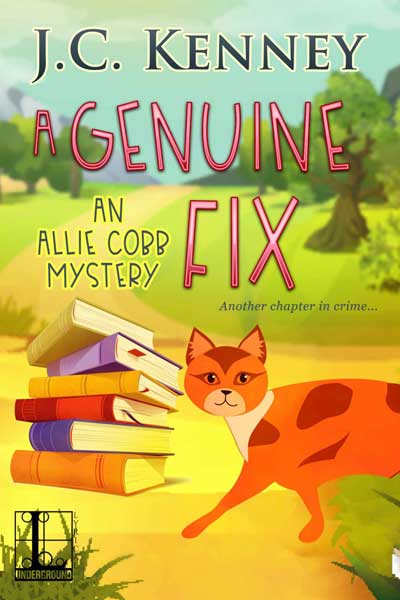 Author: J.C. Kenney
Publisher: Lyrical Press
Print Length: 202 pages
Release Date: July 16, 2019
I Rate it:    
Genre: Cozy
Murder takes a page out of a killer's playbook when literary agent Allie Cobb becomes her Indiana town's number-one bestselling suspect …
 
Running the family literary business while preparing for her best friend's wedding, chairing a park planning committee, and getting her rescue cat to bond with her boyfriend's golden retriever doesn't leave Allie Cobb much time for crime-solving. But when the guy who stood her up the night of her high school senior prom is killed and dumped in a pile of mulch, Allie's suddenly the prime suspect. 
 
It's insulting enough that gambler, drunk, and all-around lowlife Georgie Alonso was found on the site of the memorial park honoring Allie's deceased father. Now she's fighting to clear her name and hold off a rush to judgment. But politics, decades-old secrets, and a slew of high-profile suspects make dangerous bedfellows as the eve of the park's grand opening draws nearer. She'll have to nab a killer soon, before her storybook life gets a bad ending …
J.C. Kenney grew up in a household filled with books by legends Agatha Christie and Lilian Jackson Braun, among many others, so it was no surprise when he found himself writing mystery stories. When he's not writing, you can find him following IndyCar racing or listening to music. He lives in Indianapolis with his wife, two sons, and a cat who is the inspiration for Ursula in the Allie Cobb Mysteries.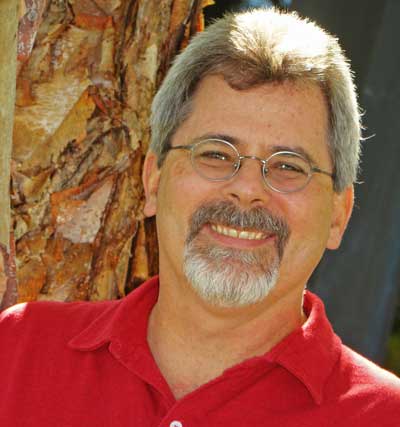 Book Review by Bree Herron
Well, I have been missing out on a neat series. An Allie Cobb Mystery seems to be a delightfully fresh, new series that should be on many reader's radar. I was quickly a cover judge on this book, and it was a big reason I wantedt to read this book. Meeting Allie for the first time in her second adventure, wasn't that difficult. She is a really enjoyable character and the author creates such an enjoyable mystery that you feel right at home from the first page.
Allie is in her second mystery and goodness is she one busy lady. Since this is the first time I am sharing about Allie, I have to do an internal (okay, external too) squeal about her profession. She is a literary agent! How neat is that? I really find that profession to be unique and not a profession I have come across in cozy mysteries, yet. Allie has the qualities that cozy mystery lovers look for in their sleuths, she is fun with a good sense of wit. Allie is also kind, a character that you want to be friends with. 
I love this cover and feel like it takes us back to early cozy mystery covers, where the level of art and cute were perfectly blended. I love that it has this crafted look with simple lines and color. It is really eye catching and delightful to look at. 
Overall, there is so much that you are missing out on, if you haven't read this series. From the start of the book, you will be engaged with the characters and the mystery. It is easy to lose yourself into the story and forget the day. I can't wait to read the next book in the series, and hope we see it go beyond three books! 
**DISCLAIMER: I was provided an opportunity to read this book as an Advanced Reader Copy in return for a fair and honest review.
How would you like to add some mystery to your bookshelf? Here is your chance to win (1) Assortment of Mystery Novels (Retail Value $90) U.S. Only!
Find out all the details and enter to WIN at A Genuine Fix Tour Giveaway.
Professional Reader Affiliates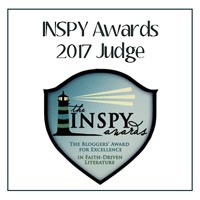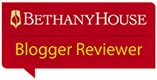 Affiliate Disclosure
I am grateful to be of service and bring you content free of charge. In order to do this, please note that when you click links and purchase items, in most (not all) cases I will receive a referral commission. Your support in purchasing through these links supplements the costs of keeping my website up and running, and is very much appreciated!