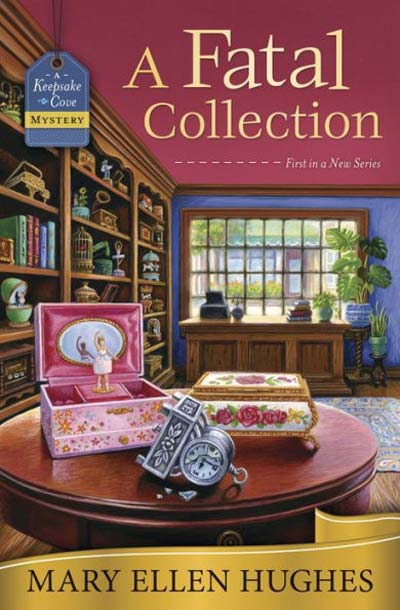 Author: Mary Ellen Hughes
Publisher: Midnight Ink
Print Length: 264 pages
Release Date: November 8, 2017
I Rate it:    
Genre: Cozy
Callie Reed pays a long overdue visit to her aunt, Melodie, at her fairy-tale cottage in quaint Keepsake Cove, which is home to a bevy of collectible shops on Maryland's Eastern Shore. Just as they're beginning to reconnect, Callie discovers her aunt's body on the floor of the music box shop she owns. Grief-stricken, Callie finds she can't accept Melodie's death being ruled accidental. How could her strong and healthy aunt take such a fatal fall? And why was she in the shop in the middle of the night?
As Callie searches for the truth, signs seem to come from her late aunt through a favorite music box, urging Callie on. Or are they warnings? If Callie isn't careful, she could meet a similar deadly fate amid Melodie's collection.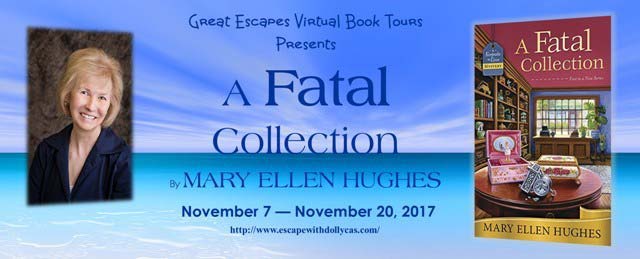 Mary Ellen Hughes is the author of the Craft Corner mystery series – WREATH OF DECEPTION, STRING OF LIES, and PAPER-THIN ALIBI - as well as the Maggie Olenski mysteries – RESORT TO MURDER and A TASTE OF DEATH.
She has also authored several short stories, including THE WOMAN ON THE TRAIN, and short mysteries included in the Chesapeake Crimes and Tales from the Backlist anthologies.
A transplanted Wisconsinite, Mary Ellen now lives in Maryland where she is excited to be working on her new Pickled and Preserved mystery series beginning with THE PICKLED PIPER.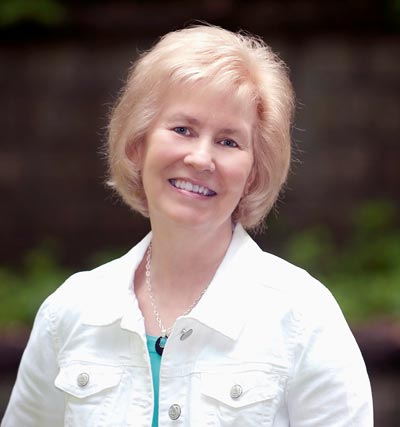 Book Review by Bree Herron
Another series that I will be stalking. This was a great first in a new series, from Mary Ellen Hughes. I was sad to meet Callie in such blue circumstances but she is certainly going to be okay, and the charming town is delightful.
Callie Reed comes to Keepsake Cove to see her aunt, little did she know that she would be staying on to solve a murder. Callie is an absolute delight as a character. Not one that shied away from bringing justice to this mystery, and she was a great pal to go around a new setting with.
The descriptive language in this book was amazing. I felt like I visited each shop, and stone in detail. It was like a pop-up book in my mind. I fell instantly in love with the town and wish it was a place to visit in real life!
Keepsake Cove would be great reason to keep coming back to this series, if I wasn't already a major fan of Callie. It was well detailed, charming to the nines and just a fun place to get to envision. The envisioning was easy, as I mentioned before this was well described and each shop hosted a new image in my mind.
Overall, Callie and Keepsake Cove are going to become instant hits with cozy readers. This novel was a great way to take my mind off of the cooler weather, and it also transported me back to the east coast from Wyoming. It was a delight to read this book.
Have you checked out the cover and summary of this book?
**DISCLAIMER: I was provided an opportunity to read this book as an Advanced Reader Copy in return for a fair and honest review.
<h2><span class="inner">Giveaway</span></h2>
Professional Reader Affiliates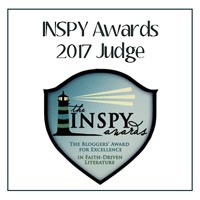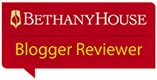 Affiliate Disclosure
I am grateful to be of service and bring you content free of charge. In order to do this, please note that when you click links and purchase items, in most (not all) cases I will receive a referral commission. Your support in purchasing through these links supplements the costs of keeping my website up and running, and is very much appreciated!