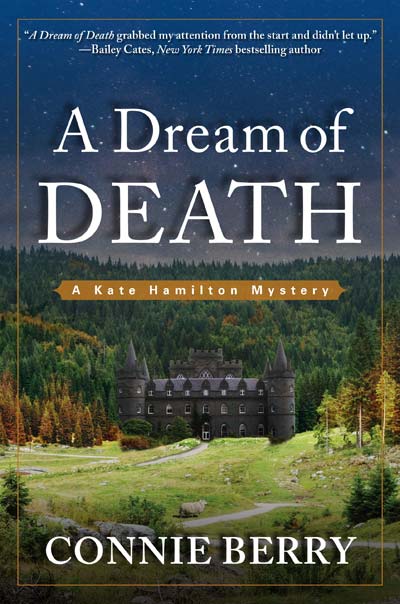 Author: Connie Berry
Publisher: 

Crooked Lane Books

Print Length: 320 pages
Release Date: 

April 9, 2019

I Rate it:
Genre: Cozy
On a remote Scottish island, American antiques dealer Kate Hamilton wrestles with her own past while sleuthing a brutal killing, staged to recreate a two-hundred-year-old unsolved murder.
Autumn has come and gone on Scotland's Isle of Glenroth, and the islanders gather for the Tartan Ball, the annual end-of-tourist-season gala. Spirits are high. A recently published novel about island history has brought hordes of tourists to the small Hebridean resort community. On the guest list is American antiques dealer Kate Hamilton. Kate returns reluctantly to the island where her husband died, determined to repair her relationship with his sister, proprietor of the island's luxe country house hotel, famous for its connection with Bonnie Prince Charlie.
Kate has hardly unpacked when the next morning a body is found, murdered in a reenactment of an infamous unsolved murder described in the novel―and the only clue to the killer's identity lies in a curiously embellished antique casket. The Scottish police discount the historical connection, but when a much-loved local handyman is arrested, Kate teams up with a vacationing detective inspector from Suffolk, England, to unmask a killer determined to rewrite island history―and Kate's future.
Connie Berry was born in Wisconsin to second-generation immigrants from Scandinavia and the British Isles. Like her protagonist, she was raised by charmingly eccentric antique collectors who opened a shop, not because they wanted to sell antiques but because they needed a plausible excuse to keep buying them. The Kate Hamilton Mystery Series, set in the UK, features American antiques dealer Kate Hamilton and British Detective Inspector Tom Mallory. Connie loves history, travel, all things British, and cute animals. She lives in Ohio with her husband and adorable dog, Millie.
You can find Connie on:
Book Review by Bree Herron
Copy cat killer, or is it something more? Enter into Connie Berry's world of Kate Hamilton. A charming lady, Kate is seeking ammends and moving forward by returning to Scotland. The setting is so vivid on the pages of this book, that the reader will really feel like they are in Scotland.  I love the local history that is woven into the mystery, even fictional it builds a nice backdrop to the story. Kate is a sleuth that knows how to solve a mystery with charm and was likeable from the start.
Kate Hamilton is new to us all, but will be an instant cozy mystery favorite sleuth. I really loved her personality and her sense for solving the mystery. There are plenty of other characters, but since this is only the first book in the series, it is unclear to me who might appear in the next book. However, I do like that Kate will be the prime character sleuthing through the pages.
I instantly wanted to read this book based on the cover. This book is mysterious, like a siern call to readers of mysteries to come gather in it's pages.I loved the darken sky and brooding castle in the forest. It fits perfectly with the story.  
I really loved the mystery looking like a local past mystery. It was a neat way to introduce Kate as a sleuth and also bring in the ties to the area she was visiting. I felt as though there was the opportunity to solve two mysteries within the one, and loved the local interactions that Kate had. 
I love settings of books in places that I have never visited. To travel to Scotland through this book was a delightful vacation. A book-cation if you want to call it that. I felt as though I was there in the fall feeling the crisp, mysterious air. 
As a debut to a new series, this book was worth the read. Many times it is hard to find a new cozy series that will stand out from others, but I think this series and book has potential to standout on the shelf and in a reader's mind. Having read this book, reminds me that I really enjoy mysteries with their own unique style and charm. 
How would you handle solving a mystery that was in the present but looked like a 200 year old mystery? 
**DISCLAIMER: I was provided an opportunity to read this book as an Advanced Reader Copy in return for a fair and honest review.
Want to read this book for yourself? Enter for the chance to win: (1) Signed Copy A Dream of Death (A Kate Hamilton Mystery) by Connie Berry (U.S. Only)
Find out all the details and enter to WIN at A Dream of Death Giveaway.
Professional Reader Affiliates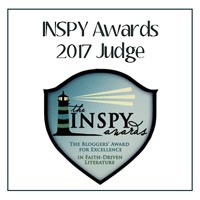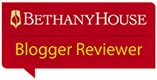 Affiliate Disclosure
I am grateful to be of service and bring you content free of charge. In order to do this, please note that when you click links and purchase items, in most (not all) cases I will receive a referral commission. Your support in purchasing through these links supplements the costs of keeping my website up and running, and is very much appreciated!