Author: Ellie Alexander
Publisher: St. Martin's Paperbacks
Print Length: 285pages
Release Date: June 27, 2017
I Rate it:    
Genre: Cozy
Torte—everybody's favorite small-town family bakeshop—is headed for the high seas, where murder is about to make a splash. . .
Jules Capshaw is trying to keep her cool as Torte gets set to make its transformation from quaint, local confectionary café to royal pastry palace. Meanwhile, Jules's estranged husband Carlos is making a desperate plea for her to come aboard his cruise ship and dazzle everyone with her signature sweets. She may be skeptical about returning to her former nautical life with Carlos but Jules can't resist an all-expense-paid trip, either. If only she knew that a dead body would find its way onto the itinerary . .
"A warm and inviting atmosphere, friendly and likable main characters, and a nasty murder mystery to solve!" —Fresh Fiction

Now, instead of enjoying tropical drinks on deck between whipping up batches of sea-salted chocolates and flambéing fresh pineapple slices in the kitchen, Jules is plunged into dangerous waters. Her investigation leaves her with more questions than answers: Why can't anyone on board identify the young woman? And how can she help Carlos keep passengers at ease with a killer in their midst? Jules feels like she's ready to jump ship. Can she solve this case without getting in too deep?
"A perfect mix for fans of Jenn McKinlay, Leslie Budewitz, or Jessica Beck."
—Library Journal
Guest Post from Ellie Alexander
Thanks so much for having me on today! I'm thrilled to have a chance to talk about the newest book in the Bakeshop Mysteries, A Crime of Passion Fruit which is now out on bookshelves everywhere. One of the questions that I get asked most often by readers is the inspiration for the series and whether I pull from my own experiences when writing. The answer is absolutely. The books feature a very romantic pastry chef, Juliet Montague Capshaw, who was named after Shakespeare's most lovely of all heroines. I grew up surrounded by Shakespeare's words. My dad taught honor's English and would quote sonnets and soliloquies while crafting a magnificent eight-layer torte in the kitchen. When I was young, I didn't appreciate the bard's works. I wanted to read cozy mysteries with mom and chomp on her homemade chocolate chip cookies.
It wasn't until I went to Ashland for the first time and saw a play on the outdoor Elizabethan stage that Shakespeare really came to life for me. I finally understood my dad's obsession with the playwright. I also fell instantly in love with the town of Ashland. Spending time in the quaint Southern Oregon town feels like a different world. It's a magical experience and easy to see why people from all over the world make the trek to experience a live production of Hamlet under the stars or a delightful romp of Taming of the Shrew in one of the indoor theaters. Family vacations to Ashland became something I looked forward to with eager anticipation. Ashland's charm isn't limited to the theater. From unique shops, all themed in Tudor style, to street musicians busking on the sidewalk, pop-up art markets, and amazing food, the town is a funky and eclectic mix of artists and outdoor lovers.
When I was in high school, my English class took a field trip to Ashland for a week to see a variety of plays and take a backstage tour. It's one of my favorite memories. I remember walking behind the stage with my jaw hanging open as the lighting and rigging crew demonstrated the vast array of technical choreography that no one in the audience ever sees. The costume, wig, prop, and make-up departments made me practically swoon. So much so that I almost considered switching my intended college major—English—and studying theater arts instead.
I didn't end up switching my major, but now I get to take my awe and fascination with the stage and weave it into the series. Jules delivers pastries to the costume department and is best friends with the theater's artistic director. It's a perfect blend of my real and fictional worlds. As is the food writing. Food was always a huge part of our family. My parents were both amazing cooks and loved to share their recipes and knowledge. Now I get to do the same with Jules and her team at Torte.
Of course, in the latest installment, she's taking a bit of a hiatus from Ashland to return to the ship where she worked as a pastry chef for over a decade. Not to worry, she's going to quickly find her way home, especially because the adage, "absence makes the heart grow fonder" rings very true for Jules. Being away from her beloved Ashland, even for a few days, makes her realize how much she's come to adore her hometown. I hope you get to fall in love with Ashland on the pages as well.
Happy reading!
Ellie Alexander is a Pacific Northwest native who spends ample time testing pastry recipes in her home kitchen or at one of the many famed coffeehouses nearby. When she's not coated in flour, you'll find her outside exploring hiking trails and trying to burn off calories consumed in the name of research.
You can find Ellie on: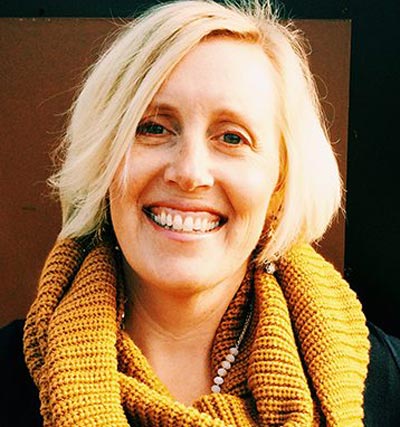 Book Review by Bree Herron
Ellie Alexander is one of my absolute favorite mystery authors. This series is my in my top three of all time reads and I am always eager to highlight a book by her on the blog. It was a treat to go back to Jules' pastry roots on the cruise ship, her friends and life on a ship was delightful to see.
Murder on the high seas, is the treasure of this book!
Click To Tweet
Characters: The book hosted a slue of great characters in this adventure. Carlos is back, Jules' mom and the professor. Plus Lance, holding down the fort. They are always a delight, I adored Carlos in this book (what a guy) and I am still holding hope out for him and Jules. Yes, he needs to be land locked but it could still happen. The professor has a really brilliant moment, times three in this book and I really love his big action. Lance, I would trust you to watch my shop and decorate, so come by anytime! Jules of course was just a stellar as always but it was great to see her in her old element of the ship.
Cover: One thing this series is has is fun covers, and this one with its tropical look wasn't disappointing. There is a continuation of a the striped awning, and they always tie in with a lovely color. It looks really pretty on a shelf and I adore the way that each cover always compliments the story.
Setting: Cruise Ships sound like fun, and though I adore Ashland (Seriously, plan to live there) I was excited to set sail with the crew. It was a very cool ship hosting foodies, and a delightful course of travel. I don't know if I could handle the murder on top of everything so I'll take a cruise minus the murder.
Mystery: We have a stowaway and hiding was key, but our dear victim was a victim not only of death but also of a psycho trying to create an imaginary relationship. Sadly, these things really happen and that made the murder/mystery stand out. It is something that can and does happen, it made it extremely real to me.
Overall: I am never disappointed in this series, and I was thrilled with the ending! I never spoil an ending so readers will have to see why, but I am hoping for lots of big cakes in the future. The murder and mystery on a cruise ship was fun to solve with Jules. I loved seeing her old life and flame with Carlos. It gives this reader hope that Jules will find her love. I won't leave without mentioning the food, oh man can this author give you the munchies. Her Asian Noodle Salad, let us just say that I couldn't wait to get to the end to see the recipe for it. The food and recipes in this book are 10 stars and help send my already 5 stars over the moon!
Have you read any of the books in the series?
**DISCLAIMER: I was provided an opportunity to read this book as an Advanced Reader Copy in return for a fair and honest review.
<h2><span class="inner">Giveaway</span></h2>
Professional Reader Affiliates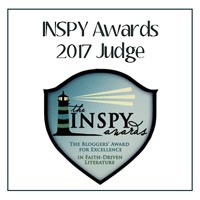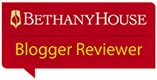 Affiliate Disclosure
I am grateful to be of service and bring you content free of charge. In order to do this, please note that when you click links and purchase items, in most (not all) cases I will receive a referral commission. Your support in purchasing through these links supplements the costs of keeping my website up and running, and is very much appreciated!