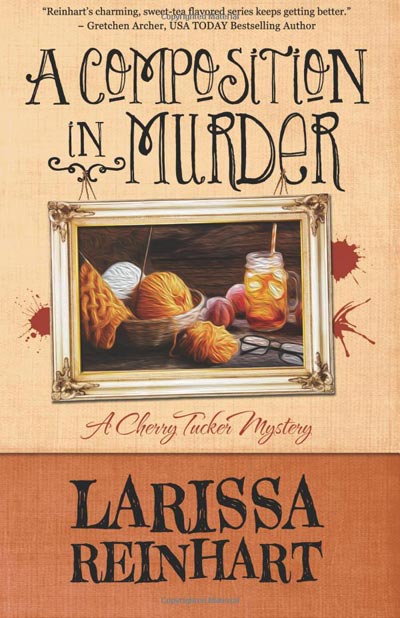 Author: Larissa Reinhart
Publisher: Henry Press
Print Length: 266 pages
Release Date: November 15, 2016
I Rate it:    
Genre: Cozy
With a new art-teaching gig at Halo House—Halo, Georgia's posh independent living home—and Halo society scrutinizing her family and her love life, Cherry Tucker's vowed to stay out of trouble. However, her sleuthing skills are sought by Halo House's most famous resident: Belvia Brakeman, the ninety-year-old, blind CEO and founder of Meemaw's Tea. Belvia confides in Cherry that the family tea empire is in jeopardy. The CEO suspects her daughter, the COO, has been murdered and she might be next. Her offer is hard to refuse, but will have Cherry treading on Forks County Sheriff toes, namely her personal Deputy Heartache, Luke Harper.
Amid her town troubles, can Cherry put her reputation, romance, and life on the line for the final request of a sweet tea tycoon? While she juggles senior citizen shenanigans, small town politics, and corporate family scandals, Cherry finds the sweet tea business cutthroat in more ways than one.

Larissa considers herself lucky to have taught English in Japan, escaped a ferocious monkey in Thailand, studied archaeology in Egypt, and survived teaching high school history in the US. However, adopting her daughters from China has been her most rewarding experience. After moving around the Midwest, the South and Japan, her home address is Peachtree City, Georgia.
However, in June 2015, she and her husband, daughters, and little dog, Biscuit, moved back to Nagoya, Japan, where she continues to write.
She loves small town characters with big attitudes, particularly sassy women with a penchant for trouble. The Cherry Tucker Mystery series with Henery Press begins with Portrait of a Dead Guy (August 28, 2012), a 2012 Daphne du Maurier finalist, a 2012 The Emily finalist, and a 2011 Dixie Kane Memorial winner. Following Portrait are Still Life in Brunswick Stew, (May 21, 2013), the 2014 Georgia Author of the Year and Silver Falchion nominee, Hijack in Abstract (November 5, 2013), and Death in Perspective (June 24, 2014) follow. The fifth Cherry Tucker mystery, The Body in the Landscape, released December 15, 2015. The Cherry Tucker novella, Quick Sketch, in the mystery anthology Heartache Motel (December 10, 2013) is a prequel to Portrait.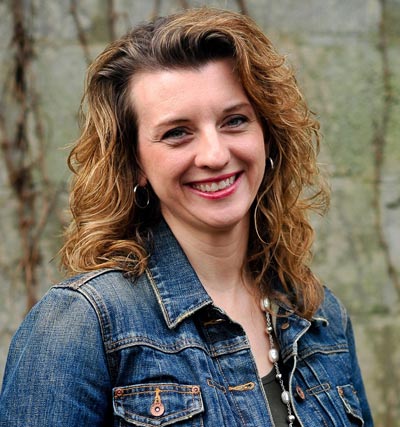 Book Review by Bree Herron
Cherry Tucker is back! A charming character, with witty sayings and of course a paintbrush for murder.
I was unsure what to expect reading the sixth book in the series out of order. But it is easily a stand alone. I loved getting to meet Cherry, is this beautiful (in my mind) artist that is a free spirit. She has unique relationships, and of course she has a dashing man of the law that is smitten with her. Cozy characters always get the good looking boyfriends.
Beyond, the relationships Cherry is actually a great amateur investigator. She is making a name for herself! Her Matlock moments are paying off, and I love her moments.  Cherry tends to have some wonderful flashes to the show, and to the character. She uses wit to help her solve the murders, and crimes. This murder was one (a mentioned accident) I could see coming, but the twists and turns lead the reader to a conclusion not easily seen coming.  The book is well set, the characters are strong, and smart! I love smart characters. I love Halo,GA the town it is set in. It seems so charming, and quirky. I love when there is a mixture of ages in the characters, and the fact that Cherry works at a senior living center, makes my heart soar to read more.
If you enjoy charming, unique characters, and a fun little town in your books, I highly suggest reading this book and diving into the series. Cherry will grab your mystery, loving heart!
What draws you into the story?
**DISCLAIMER: I was provided an opportunity to read this book as an Advanced Reader Copy in return for a fair and honest review.
<h2><span class="inner">Giveaway</span></h2>
To celebrate her tour, Larissa is giving away a $20 Starbucks card with a Cherry Tucker swag pack and Japanese candy. To enter click HERE.
Professional Reader Affiliates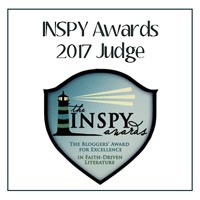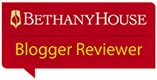 Affiliate Disclosure
I am grateful to be of service and bring you content free of charge. In order to do this, please note that when you click links and purchase items, in most (not all) cases I will receive a referral commission. Your support in purchasing through these links supplements the costs of keeping my website up and running, and is very much appreciated!