Author: Anna Lee Huber
Publisher: Berkley
Print Length: 383 pages
Release Date: March 6, 2018
I Rate it:    
Genre: Cozy
Sebastian Gage returns home to battle the ghosts of his past and prevent them from destroying his future with Kiera in the latest exciting installment in this national bestselling series.
July 1831. It's been fifteen years since Sebastian Gage has set foot in Langstone Manor. Though he has shared little with his wife, Lady Kiera Darby, about his past, she knows that he planned never to return to the place of so many unhappy childhood memories. But when an urgent letter from his grandfather reaches them in Dublin, Ireland, and begs Gage to visit, Kiera convinces him to go.
All is not well at Langstone Manor. Gage's grandfather, the Viscount Tavistock, is gravely ill, and Gage's cousin Alfred has suddenly vanished. He wandered out into the moors and never returned. The Viscount is convinced someone or something other than the natural hazards of the moors is to blame for Alfred's disappearance. And when Alfred's brother Rory goes missing, Kiera and Gage must concede he may be right. Now, they must face the ghosts of Gage's past, discover the truth behind the local superstitions, and see beyond the tricks being played by their very own eyes to expose what has happened to Gage's family before the moors claim yet another victim…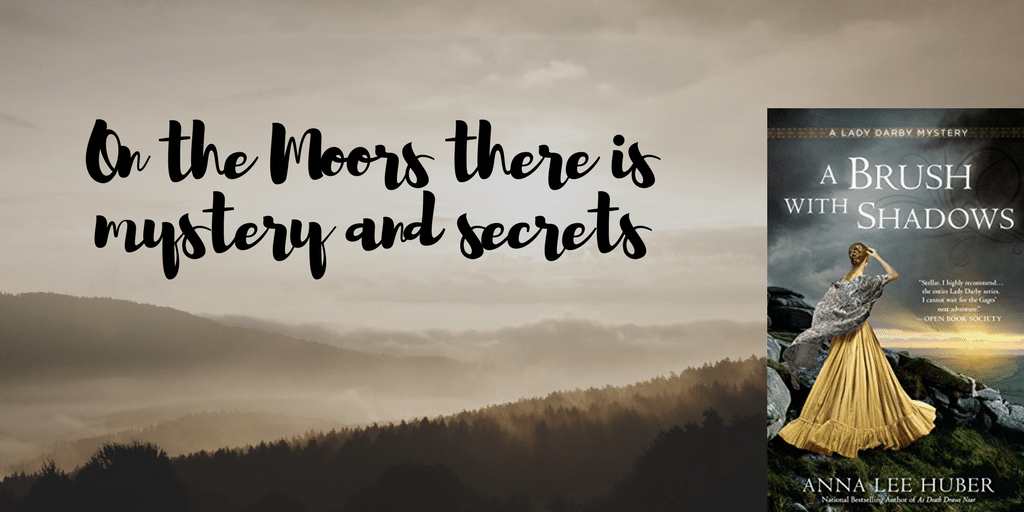 Anna Lee Huber is the Daphne award-winning author of the national bestselling Lady Darby Mysteries, the Verity Kent Mysteries, the Gothic Myths series, and the forthcoming anthology The Jacobite's Watch. She is a summa cum laude graduate of Lipscomb University in Nashville, Tennessee, where she majored in music and minored in psychology. She currently resides in Indiana with her family and is hard at work on her next novel.
You can find Anna on: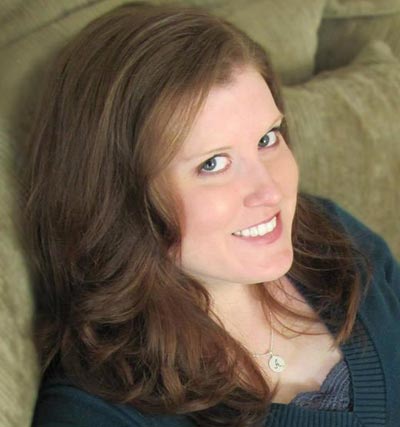 Book Review by Bree Herron
This was my first time reading a Lady Darby mystery. I can say it won't be my last (as I am currently reading book one). I felt that this mystery transported me to another time and place, I was in love with the setting on the moor.
Kiera comes from a difficult past, she certainly has seen the dark side of life. But she shines now, she had such a strong mind and knack for sleuthing that I got Sherlock vibes from her. If Kiera is Sherlock that would make Gage her Watson. Gage though it is his profession to find people, and work out mysteries (in a manner of speaking) he was the Watson for me in this story.
Gage's family was a bunch of dark characters. I am reaching in my thoughts here, but I truly think the author designed them all to make us dislike them. However, I also felt sorry for them, they hadn't found true happiness or love like Gage. It is sad how dark the mystery of Gage's past is as well, and Kiera gets a taste for it in this mystery.
Okay, I was digging the moor parts of this book. I find this part of some countries to be fascinating and envisioning the misty moors. I also loved how much Kiera was an asset to Gage, being this is my first time reading these characters I was really hooked with their stories. The author did an amazing job on making this reader engaged from the very first line. I was invested from the start and that can be hard to do but the author paints a vivid image in your mind.
Can I please jump into this setting? I honestly feel called to the moors in this story, and the manor. Goosebumps were there from the scenes and trust me you will see the mist on the moors.
Well, I am certainly now committed to this series. I am already starting book one, to get all caught up. Kiera and Gage are a great duo to solve mysteries with. You will feel the mist, the darkness and the light that comes from this story.
Have you read Lady Darby? Which one have you read?
**DISCLAIMER: I was provided an opportunity to read this book as an Advanced Reader Copy in return for a fair and honest review.
<h2><span class="inner">Giveaway</span></h2>
Giveaway time: Give a comment and be entered.
Share the post and get an extra entry!
Professional Reader Affiliates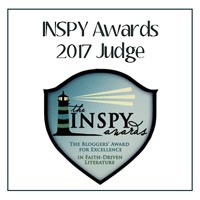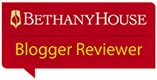 Affiliate Disclosure
I am grateful to be of service and bring you content free of charge. In order to do this, please note that when you click links and purchase items, in most (not all) cases I will receive a referral commission. Your support in purchasing through these links supplements the costs of keeping my website up and running, and is very much appreciated!