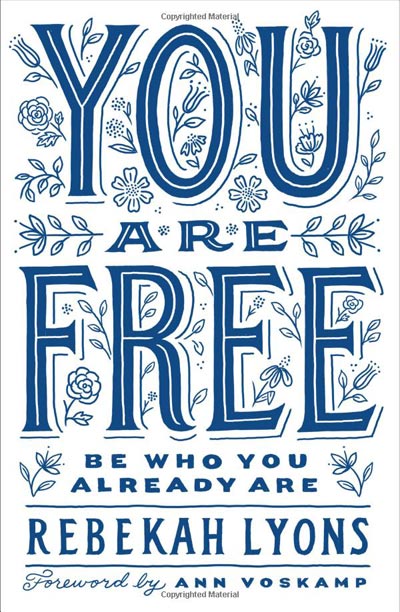 Author: Rebekah Lyons
Publisher: Zondervan
Print Length: 240 pages
Release Date: February 21, 2017
I Rate it:    
Genre: Christian
Have you bought the lie? Many of us do. We measure our worth by what others think of us. We compare and strive, existing mostly for the approval of others. Pressure rises, anxiety creeps in and we hustle to keep up.
Jesus whispers, I gave my life to set you free. I gave you purpose. I called you to live in freedom in that purpose. Yet we still hobble through life, afraid to confess all the ways we push against this truth, because we can't even believe it. We continue to grasp for the approval of anyone that will offer it: whether strangers, friends, or community.
Christ doesn't say you can be or may be or will be free. He says you are free.
Dare you believe it?
In You Are Free, Rebekah invites you to:
Overcome the exhaustion of trying to meet the expectations of others and rest in the joy God's freedom brings.
Release stress, anxiety and worry, to uncover the peace that comes from abiding in His presence.
Find permission to grieve past experiences, confess areas of brokenness, and receive strength in your journey towards healing.
Throw off self-condemnation, burn superficial masks and step boldly into what our good God has for you.
Discover the courage to begin again and use your newfound freedom to set others free.
Freedom is for everyone who wants it—the lost, the wounded, and those weary from all of the striving. It's for those who gave up trying years ago. It's for those angry and hurt, brilliant and burnt by the Christian song and dance. You are the church, the people of God. You were meant to be free.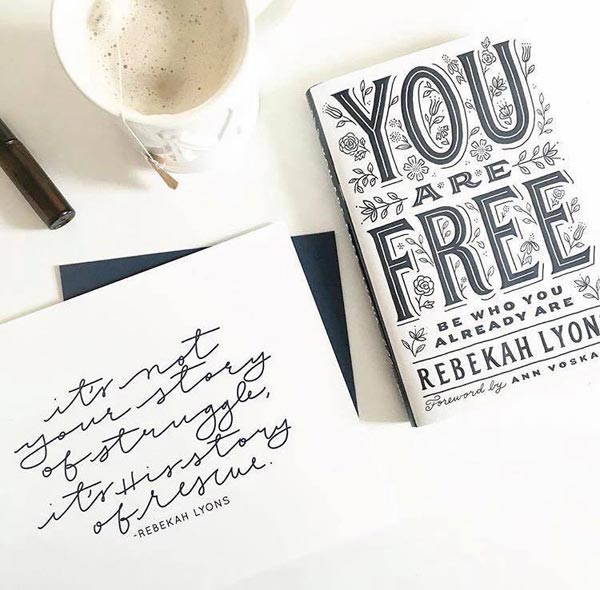 Rebekah Lyons is a mother of three, wife of one, and dog walker of two living in New York City. She's an old soul with a contemporary, honest voice who puts a new face on the struggles women face as they seek to live a life of meaning. As a self-confessed mess, Rebekah wears her heart on her sleeve, a benefit to friends and readers alike. She serves alongside her husband, Gabe, as cofounder of QIdeas, an organization that helps leaders winsomely engage culture.
You can find Rebeka on:
Book Review by Bree Herron
Have you ever felt so bogged down with emotions that you couldn't name? Or the feeling of not being just right, and that overcoming was more of an obstacle than just holding that feeling? Rebekah asks you "Do you recall a time when you were truly free?"
I can answer that questions, sadly I can't recall that time. I must have been care-free as a child but the daunting years of growing up becoming an adult, then becoming a single mom. Honestly, my moments aren't free nor is my emotions. That is when this book, showed up in my mailbox. It came just at the right time, of hardships and tough emotions. It was a call to read this book that helped me begin to heal and feel free.
I can't begin to express the emotions I felt reading this book, the moments of tears, the moments of weight lifted off my shoulders and mind. This book isn't one that will fix all, or change your life. No, those actions begin with you, but you picking up this book is the first step in finding that freeing feeling, and beginning to understand more of what God really has in store for you. I'm not perfect, and God is okay with that, I am learning to be okay with that because of this book.
I urge you to grab a copy of this book. There is a reason it is sitting at 100+ five star reviews, there is a reason that women are chiming in to say this book is amazing! There is a reason Rebekah wrote this book for us, she felt what we have been feeling, she felt her calling to share. With her sharing, we can all begin to feel that freeing feel again.
When were you truly free?
**DISCLAIMER: I was provided an opportunity to read this book as an Advanced Reader Copy in return for a fair and honest review.
Professional Reader Affiliates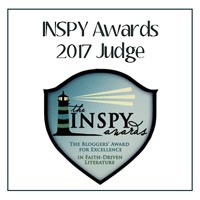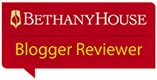 Affiliate Disclosure
I am grateful to be of service and bring you content free of charge. In order to do this, please note that when you click links and purchase items, in most (not all) cases I will receive a referral commission. Your support in purchasing through these links supplements the costs of keeping my website up and running, and is very much appreciated!