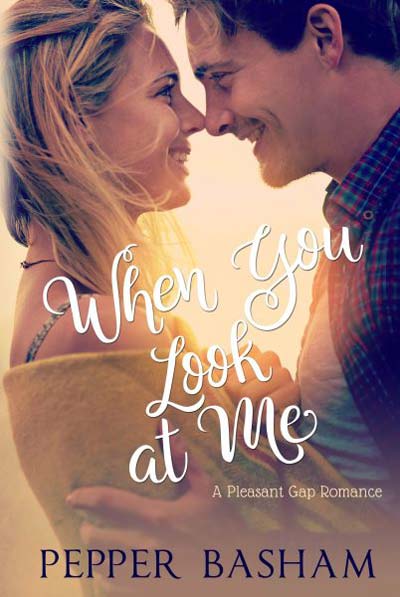 Author: Pepper Brasham
Publisher: Independently published
Print Length: 297 pages
Release Date: October 16, 2018
I Rate it:    
Genre: Christian
An unexpected mother-to-be
A romance-leery composer
And a forgotten melody from the past that holds the keys to their futures
When Julia Jenkins' great aunt dies and leaves her a Victorian mansion with decades of secrets, Julia never expects to unearth a World War 2 espionage mystery. Struggling with her own past since an assault left her pregnant, her future as a solo parent leaves her dreams uncertain. The inheritance from her great aunt gives Julia the ability to take a step back into her future, but also sends her into the discovery of a love story she'd never anticipated. As she goes through her aunt's treasured possessions, Julia uncovers some oddly written piano music with a musical code she can't decipher on her own. Not to worry, introverted Englishman and composer, Henry Wright, is thrust on the scene by a pair of homespun matchmakers who know the 'right' man for Julia's wounded heart.
Henry arrives in Pleasant Gap with the task of composing the soundtrack for his best mate's newest film. The Jenkins' family's southern welcome and gregarious personalities set his reticent nature on edge, but he's inexplicably drawn to his gentle and music-loving hostess, Julia. Uncertain how to build a friendship with the wounded woman, and rather hopeless in communicating well through words, the bond of music becomes a bridge between her uncertainty and his awkwardness.
But her broken past and his families' expectations build a wall much greater than the cultures that separate them. As they work together to solve a musical mystery from the grave, will an unlikely romance from the past inspire their hearts to trust in a God who's written the perfect melody for their lives?
Pepper Basham is an award-winning author who writes romance peppered with grace and humor. She currently resides in the lovely mountains of Asheville, NC where she is the mom of 5 great kids, speech-pathologist to about fifty more, lover of chocolate, jazz, and Jesus. Her debut historical novel, The Thorn Bearer, released in May 2015 and has garnered awards such as Reader's Favorites Award, finalist in the Grace Awards, shortlisted for the Inspy Awards, and a finalist in ACFW's Carol Awards. Her second historical novel, The Thorn Keeper, released in Feb 2016 and her first contemporary romance, A Twist of Faith, released in April 2016 with a 4 star review from Romantic Times. You can get to know Pepper on her website, Facebook, Instagram, or over at her group blog, The Writer's Alley.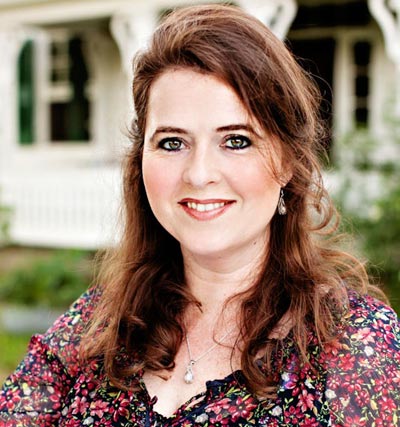 Book Review by Bree Herron
Welcome to what I want to call a 10 star book review. Why 10 stars do you ask? Well, my dear book friends this book is not only funny with the Jenkin's family but it is also one of the sweetest romances ever. I can truthfully say that it is in my top ten favorite romances.
Julia is a gal that has an "I got this with Jesus" attitude, ready to face being a mom from the hardest way possible, she is making the best of it all and falling in love with her baby. She is not looking for love.
Henry is a composer in need of a muse of sorts. The mountains are calling and so is his friend, showing up in this stunning area and meeting the Jenkin's family isn't what he expected. He is not looking for love.
Good news these two have so much more in common besides "not looking for love". And let's be honest everyone is always looking for love, it just might be in a place they haven't searched yet.
When Julia and Henry first play together, her on the piano and him with the violin. It was teary eyed moment for me. You could just hear the confident notes that they played and the harmony they created. Oh, just thinking about it gives me the chills in the best way possible.
Pleasant Gap is 100% a place where sweet dreams are made. I instantly loved it in the first book and was thrilled to be going "home" in this book. Seriously, it will make you contemplate moving to the Appalachian Mountains for all your dreams, and fresh air needs. Plus, the people are just wonderful.
My heart has been skipping beats recalling this book while writing this review. It is seriously a book that reminds us all that love isn't dead and that romance can happen in anyone's life. This book has been everything to my bookshelf and me, I haven't been able to stop talking about it.
**DISCLAIMER: I was provided an opportunity to read this book as an Advanced Reader Copy in return for a fair and honest review.
<h2><span class="inner">Giveaway</span></h2>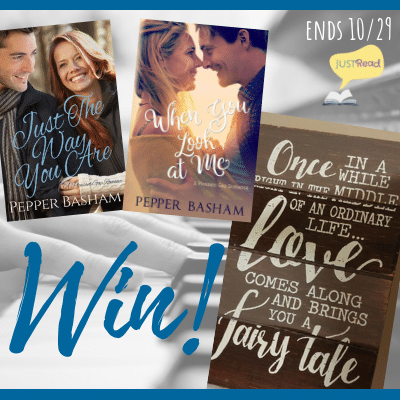 TOUR GIVEAWAY
(1) winner will receive:
print copy of Just The Way You Are (Pleasant Gap Romance #1)
print copy of When You Look at Me (Pleasant Gap Romance #2)
a plaque which says: Once in a while, right in the middle of an ordinary life…. love comes along and brings you a fairy tale
Enter via the Rafflecopter giveaway below. Giveaway will begin at midnight October 22, 2018 and lasts through 11:59pm October 29, 2018. Void where prohibited by law. US addresses only. Winners will be notified within a week of close of the giveaway and given 48 hours to respond or a new winner will be chosen.
Giveaway is subject to the policies found here.
Professional Reader Affiliates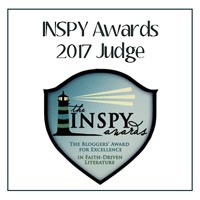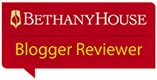 Affiliate Disclosure
I am grateful to be of service and bring you content free of charge. In order to do this, please note that when you click links and purchase items, in most (not all) cases I will receive a referral commission. Your support in purchasing through these links supplements the costs of keeping my website up and running, and is very much appreciated!