Author: Vannetta Chapman
Publisher: Harvest House Publishers
Series: The Amish Bishop Mysteries
Print Length: 352 pages
Release Date: May 1, 2017
I Rate it:    
Genre: Christian
Somewhere in the Embers Lies the Truth
A fire blazes out of control in the San Luis Valley of Colorado, leaving an elderly Amish bachelor dead. Bishop Henry Lapp rushes to the scene, and he learns the fire was no accident. Someone intended to kill Vernon Frey. But who would want to kill Vernon? Well, practically everyone—Amish and Englisch alike.
When the police point the finger at a suspect Henry knows is innocent, the bishop must decide whether or not to use his mysterious, God-given gift—one he's tried desperately to ignore all these years—to try and set the record straight. His close friend and neighbor, Emma, encourages Henry to follow God's leading.
Could the clue to solving the case be locked somewhere deep in his memory? Will Henry find the courage to move forward in faith and put the right person behind bars? Is his friendship with Emma becoming something more?
Vannetta Chapman writes inspirational fiction full of grace. She has published more than one hundred articles in Christian family magazines, receiving more than two dozen awards from Romance Writers of America chapter groups. She discovered her love for the Amish while researching her grandfather's birthplace of Albion, Pennsylvania. Her novel Falling to Pieces was a 2012 ACFW Carol Award winner. A Promise for Miriam earned a spot on the June 2012 Christian Retailing Top Ten Fiction list. Anna's Healing was a 2015 Carol Award finalist. Chapman writes Amish romance, Amish cozy mysteries, and Christian dystopian (suspense). Chapman was a teacher for 15 years and currently writes full time. She lives in the Texas hill country with her husband.
For more information, visit her at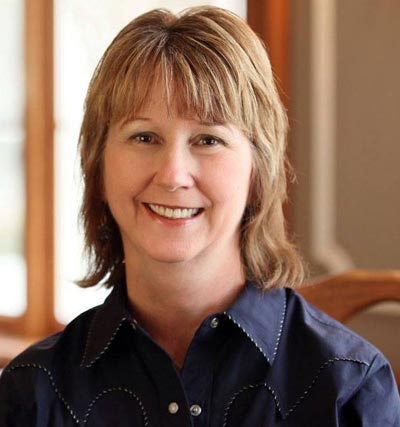 Book Review by Bree Herron
If there was ever a book that made me think of Father Brown from the BBC show it is this book,and I love it more for this reason. I am finding that I am really enjoying male protagonists in mysteries more, and Vannetta certainly knows how to write a mystery!
Bishop Henry is a strong, but gentle character. I really love his tender nature and pursuit for the truth. I am hoping for a beautiful future for this humble man. I envision him to be a man of simple words, the wise community member that knows when to speak and when to be silent. This was certainly displayed through out this wonderful book, it was a bit saddening to think that our guilty character felt the way they did. It begs to question what does one do to achieve restitution?  Henry isn't alone in this adventure, he has a dear woman named Emma who is quick to think and one I am having high hopes for in a future book. Sam and Katie-Ann are the younger characters, boy did I like them and hope to see a story play out with them possibly.
Now, I said Bishop Henry made me recall Father Brown. It is true to a point. No the British aspect doesn't play into this, however a British accent with an Amish character could be fun… But it was the quirky charm. I just felt like if a producer was to do an American version of the beloved BBC show, they would have to come to the same conclusion. Henry was fun, likeable and surprising in moments.
Christian Fiction is defined by faith. Faith plays a huge part in the Amish community and it is prevalent in this book, I really loved how it just fit with Henry, and the other characters.  Another point that was brilliant and worked to the advantage of this book was the ages of the characters. Henry and Emma are our elders, they may be in their 60's but they are sharp as knives with their minds and quick to their faith. Two very well developed characters.  Sam and Katie-Ann learn to mature by working and surrounding themselves with these two. I really love how even though they are young they are steadfast in their faith and intentions. The mystery was devised and held such a great background that it was the perfect crime, until it is solved. I really loved this group of characters and look forward to their next adventure. Vannetta grasps Amish culture and shares it with her readers in the most unique ways.
What type of mystery would you like to see the Bishop solve next?
**DISCLAIMER: I was provided an opportunity to read this book as an Advanced Reader Copy in return for a fair and honest review.
Professional Reader Affiliates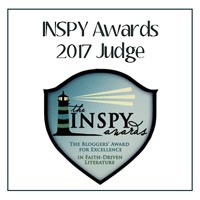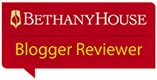 Affiliate Disclosure
I am grateful to be of service and bring you content free of charge. In order to do this, please note that when you click links and purchase items, in most (not all) cases I will receive a referral commission. Your support in purchasing through these links supplements the costs of keeping my website up and running, and is very much appreciated!