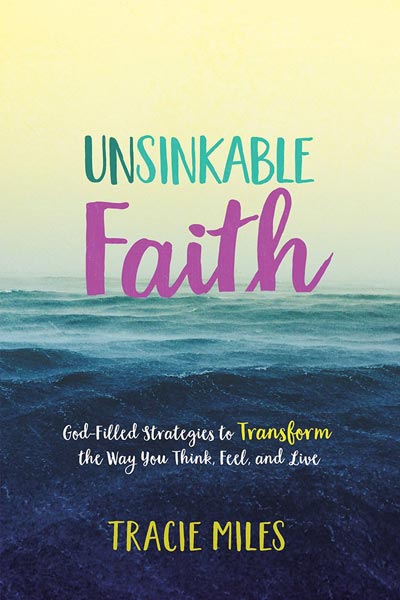 Author: Tracie Miles
Publisher: David Cook
Print Length: 223 pages
Release Date: April 1,2017
I Rate it:    
Genre: Christian
For many people, remaining optimistic and feeling positive about themselves and their lives is a constant battle—especially when circumstances are difficult and life is hard. For others, negativity is something that only sneaks up from time to time, yet still wreaks havoc in their hearts. Regardless of the root causes, once pessimistic thoughts permeate our minds, our feelings and emotions begin to control us instead of us controlling them. Eventually it doesn't seem possible to stay positive, happy, and full of joy, and negative thought patterns shake our faith, causing us to sink emotionally, mentally, and spiritually over time. But it doesn't have to be that way. Despite what storms roll in, hearts anchored in God don't sink. When we change the way we think, we can change the way we feel and live, even if our circumstances remain the same. Intentionally embracing the opportunity to experience a transformed heart and a renewed mind opens the door for a changed life, because a positive mind will always lead to a more positive life.
In Unsinkable Faith, author and Proverbs 31 Ministries speaker Tracie Miles offers hope for women who struggle with negativity. Each chapter explores Tracie's and other women's personal stories, showing how they rose above their circumstances by transforming and renewing their minds. Unsinkable Faith is a breath of fresh air for anyone longing for a heart full of joy, an unbreakable smile, and a new, more optimistic perspective on life. This book will equip you to:
Replace pessimism with positive thinking by becoming the captain of your thoughts;
Learn how true joy and happiness are based on choice, not circumstances;
Overcome unhealthy habits of negative thinking by intentionally implementing three easy mind-renewing steps;
Stop feeling hopeless and pitiful, and start feeling hope-filled and powerful instead; and
Discover that when you change the way you think, you change the way feel, and in turn you can change your life completely.

Tracie Miles is a national Speaker and Author with the internationally known Proverbs 31 Ministries and has spent the last ten years inspiring women to live intentionally for Christ.
She is the author of two best selling books, Your Life Still Counts: How God Uses Your Past To Create A Beautiful Future and Stressed Less Living: Finding God's Peace In Your Chaotic World. She is also a contributing author to the popular Zondervan NIV Women's Devotional Bible, and the Proverbs 31 Encouragement for Today Daily Devotional Book.
Her newest book is Uninskable Faith: God-Filled Strategies for Transforming the Way You Think, Feel and Live, relesaes April 2017.
Tracie is a monthly contributing writer for the Proverbs 31 Ministries Encouragement for Today daily devotions, which reach nearly one million people per day around the world with encouragement from God's Word.
Connect with Tracie at her blog at TracieMiles.com, Facebook, or Twitter.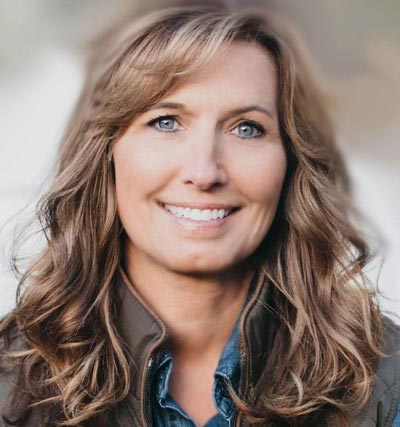 Book Review by Bree Herron
I am always unsure of what to expect when reading a Christian Life, or advice book. Do we get an author that has only researched? Or, do we get an author that has experienced their words? In this case, Tracie Miles has experience and advice that was just the sunshine or light bulb I needed.
Unsinkable Faith, what does that mean to you? To me it draws to mind Titanic and Rose on the mantle, hanging on not letting go. She didn't sink that night (sorry Jack), she held on even when she felt like letting go. Then I skip back in time to Jesus walking on water, not sinking just caressing the water with his subtle movement. Neither sink, but daily I feel like I am. Do you feel like you sink during at least one point in the day? A point where you let go and give into the negative thoughts, feelings or emotions, this is the point where our life vest should be God, but being human we tend to strive to "handle" it on our own. I found my reflection in this book, and I found ways to change what I am seeing.
During the reading of this book, Tracie suggests having a notebook or notepad app ready to use. Each chapter gives you the opportunity to reflect and work towards changing mindsets, feelings, and prayer. I never thought to just hand God each individual that caused unhappy thoughts, yes I pray for them in a group but to give each attention, well that was a unique and refreshing mountain to conquer. Doing so, I actually felt better, I felt like I was lifting their hold off of me. The chapters include great real life stories, the old lady with a daily reason to smile, I think I am getting there! That simple story stuck with me. Each story drives the theme of the chapter, allowing the reader to feel a human connection to the material. This makes the book fly by, and you feel like wanting to just read through, but taking a few days to act out or think on each chapter's summary and questions allows you to fully experience the quality and lessons with this book.
God hands us what we can handle, and then in precious moments he gives us tools to help with the load. This book is a tool to making the load lighter, your heart happier, and your mind brighter. I put the book down only when I finished each chapter and worked out the actions, I highlighted and prayed. I feel like a new woman because of this Christian Living book. A new woman because I feel like Tracie gets what I am going through without knowing me personally, she connected to me through this book, and I am forever thankful.
**DISCLAIMER: I was provided an opportunity to read this book as an Advanced Reader Copy in return for a fair and honest review.
Professional Reader Affiliates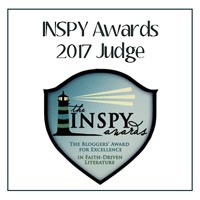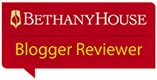 Affiliate Disclosure
I am grateful to be of service and bring you content free of charge. In order to do this, please note that when you click links and purchase items, in most (not all) cases I will receive a referral commission. Your support in purchasing through these links supplements the costs of keeping my website up and running, and is very much appreciated!