Author: Jody Hedlund
Publisher: Bethany House Publishers
Print Length: 252 pages
Release Date: May 1, 2018
I Rate it:    
Genre: Christian
Marianne Neumann has one goal in life: to find her lost younger sister, Sophie. When Marianne takes a job as a placing agent with the Children's Aid Society in 1858 New York, she not only hopes to give children a better life but seeks to discover whether Sophie ended up leaving the city on an orphan train.
Andrew Brady, her fellow agent on her first placing trip, is a former schoolteacher who has an easy way with the children–firm but tender and funny. Underneath his handsome charm, though, seems to linger a grief that won't go away–and a secret from his past that he keeps hidden. As the two team up placing orphans amid small railroad towns in Illinois, they find themselves growing ever closer . . . until a shocking tragedy threatens to upend all their work and change one of their lives forever.
Guest Post from Jody Hedlund
30,000 Abandoned Children
By Jody Hedlund
Imagine a city where 30,000 abandoned and homeless children live on the streets.
Sounds like something from a futuristic dystopian novel, doesn't it? Or something that might happen after a war or apocalypse or major disaster, right?
This exact thing actually happened in the 1850's. And the city was New York City.
It's hard to believe, but an estimated 30,000 homeless children roamed the dirty city streets and alleys of New York City.
30,000. Children. Let that sink in for a minute. That's the size of a town.
Historians look back on that time and try to make sense what led to such horrific conditions for children. Of course, the influx of immigrants was at an all time high. Jobs and housing were scarce. Diseases were rampant. Hunger and poverty became a norm. (Orphan Train Depot)
As more and more people became aware of the enormous problem within the crowded slums, courageous heroes rose up and attempted to do their part to make a difference.
While we may not always agree with the methods that were used to save the thousands of homeless children, we can admire the men and women who could no longer sit idly by.
The Children's Aid Society was started by Charles Loring Brace as one such attempt to help the hordes of homeless children. His "Emigration Plan" is better known today by the term "Orphan Trains."
My latest series tackles various elements of the orphan train movement. Together Forever, releasing in May, highlights the placing agents, those devoted people who rode the trains with the orphans. The agents spent weeks and months on the road caring for the children, all the while trying to place them in loving homes.
(If you'd like to try out the series, start with my FREE novella, An Awakened Heart.)
Like the brave men and women who came before us, may we always strive to do our part to make a difference!
Winner of the 2016 Christian Book Award for fiction and Christy Award for historical romance, best-selling author Jody Hedlund writes inspirational historical romances for both youth and adults.
Jody lives in central Michigan with her husband, five busy children, and five spoiled cats. Although Jody prefers to experience daring and dangerous adventures through her characters rather than in real life, she's learned that a calm existence is simply not meant to be (at least in this phase of her life!).
When she's not penning another of her page-turning stories, she loves to spend her time reading, especially when it also involves consuming coffee and chocolate.
You can connect with her on: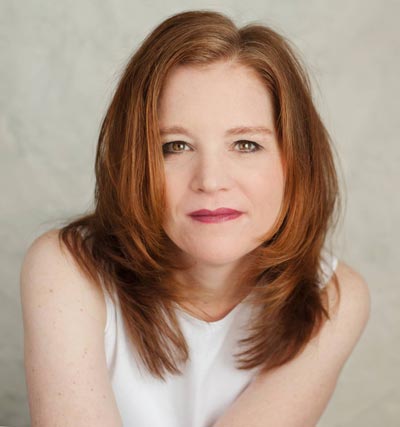 Book Review by Bree Herron
Searching, praying, Marianne Neumann was not looking for love. She was searching for her sister, praying for the children in her care and herself. The orphan train came to life within this character and those that surrounded her in this novel. It was a great second book in the series, and I was excited to see old favorite characters appear as well.
Marianne Neumann is "the weak" sister. But to the reader and the children on the journey she isn't weak. She is capable and beautiful. Her ability to bring compassion and care to each child she met made this reader's heart burst. She also made a certain young man feel the same way.
Drew is running from a past but not truly looking for a future, or so he thinks. His future is leading the Orphan trains and finding homes for children. Never going home himself, Drew becomes a friend to Marianne on their journey and soon sees that there are layers to this wonderful woman.
Both of these characters are searching for the feeling to belong. Drew thinks it's in not facing his past, and Marianne is sure it is in finding her sister. Though many obstacles face these two they are drawn to a unity that only God could create.
Though the story is woven around these two, there are many other children that play a large role. We have Jethro a young boy with fire red hair and a personality to boot, seeking a family. A young girl afraid to be moved again and is blessed with a beautiful home. And a pair of brothers that learn the true is freeing, even if it is turning in one of their own. The children of this book were heart melting and breaking, it was as though you were meeting them and helping to find their families yourself.
Drew in the last few chapters was a hoot. I loved how he maneuvered to get what he and Marianne wanted in the end. Even when it made Marianne panic and probably have an anxiety attack. I know I would have. He made me smile and laugh after chapters that had a more serious tone.
Through this book it is easy to imagine being a member of this time and history. I could feel the emotions of each character and wanted so much for them all to have their happy endings. We get happy endings in this book, but in reality many of the true orphans didn't or they were given false hope. I love that the author didn't shy away from the dark and the light in this period of time.
I recommend this book to readers that enjoy historical fiction or are curious about this period in time. It is woven with facts and the authors ideas in a manner that makes it a masterpiece to read. I know that as we continue on this journey in this series we will find our happy endings as well.
Orphan trains were a long forgotten detail in US history. Did you know about them?
**DISCLAIMER: I was provided an opportunity to read this book as an Advanced Reader Copy in return for a fair and honest review.
<h2><span class="inner">Giveaway</span></h2>
Professional Reader Affiliates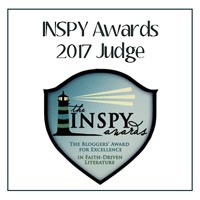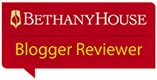 Affiliate Disclosure
I am grateful to be of service and bring you content free of charge. In order to do this, please note that when you click links and purchase items, in most (not all) cases I will receive a referral commission. Your support in purchasing through these links supplements the costs of keeping my website up and running, and is very much appreciated!