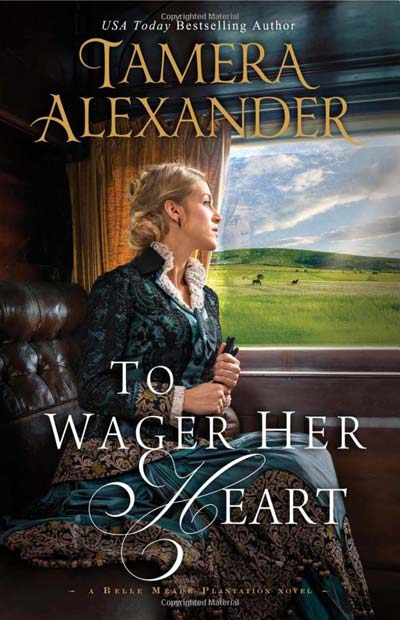 Author: Tamera Alexander
Publisher: Zondervan
Print Length: 384 pages
Release Date: August 8, 2017
I Rate it:    
Genre: Christian
Set against the real history of Nashville's Belle Meade Plantation and the original Fisk University Jubilee Singers ensemble, To Wager Her Heart is a powerful love story about seeking justice and restoring honor at a time in American history when both were tenuous and hard-won. 
Sylas Rutledge, the new owner of the Northeast Line Railroad, invests everything he has into this venture, partly for the sake of the challenge. But mostly to clear his father's name. One man holds the key to Sy's success–General William Giles Harding of Nashville's Belle Meade Plantation. But Harding is champagne and thoroughbreds, and Sy Rutledge is beer and bullocks.
Sy needs someone to help him maneuver his way through Nashville's society, and when he meets Alexandra Jamison, he quickly decides he's found his tutor. Only, he soon discovers that the very train accident his father is blamed for causing is what killed Alexandra Jamison's fiancé–and has shattered her world.
Struggling to restore honor . . . 
Spurning an arranged marriage by her father, Alexandra instead pursues her passion for teaching at Fisk University, the first freedmen's university in the United States. But family–and Nashville society–do not approve, and she soon finds herself cast out from both.
Through connections with the Harding family, Alexandra and Sy become unlikely allies. And despite her first impressions, Alexandra gradually finds herself coming to respect, and even care for this man. But how can she, when her heart is still spoken for? And when Sy's roguish qualities and adventuresome spirit smack more of recklessness than responsibility and honor?
Sylas Rutledge will risk everything to win over the woman he loves. What he doesn't count on is having to wager her heart to do it.
With fates bound by a shared tragedy, a reformed gambler from the Colorado Territory and a Southern Belle bent on breaking free from society's expectations must work together to achieve their dreams – provided the truth doesn't tear them apart first.
Tamera Alexander is a USA Today bestselling author and one of today's most popular writers of inspirational historical romance. She lives in Nashville, Tennessee with her husband, not far from the Southern mansions that serve as the backdrop for many of her critically-acclaimed novels.
You can find Tamera on:
Book Review by Bree Herron
" I'm already missing you again, she whispered."- pg 321
To begin to describe what reading this book was like would be like describing the sky to a blind man. I think one thing would be a constant across the reviews, this book is amazing. To travel to Nashville, post Civil War, to engage in the lives of Alexandra and Sylas is what readers of christian and historical fiction seek.
" No matter where you are going, God's already there… There is nowhere we can go- by carriage, wagon, ship, or train- where he is not already there, holding us in the palm of his hand."-pg 288.
Alexandra is the kind of female that you wish there were more of in history. Now she is fictional, but her personality resounds with famous strong females. She is a woman of change, and movement, the type that is going to move mountains. Leaving her family was certainly a shock to this reader, it was emotional points in the book, when her family came into the lines, she breaks a reader's heart when she talks about the tragic accident that changed her future, she feels lost in some points but she certainly is a strong female that can get things done. Leaving her family and stepping towards her future she had planned once was only the beginning for Alexandra. But she did this because she wanted to teach. As a woman working on her education degree, this spoke to me. I know the feeling of seeing the bright faces in front of you and the first day jitters. I was in love with Alexandra the moment she went to the freeman's school to teach, but was honored to call her a fictional friend after her own educational growth. This was momentous because to teach as a female in higher education is tough now, but was close to impossible then.
"Education is the key to unlocking not only a person's future, Alexandra, but to helping to create a new world. For everyone."-pg 181.
Sylas is our heart melting man. A man of faith who wanted answers. He gets more when he meets Alexandra, both seeking the answers from a fateful day, He in fact is the character that many of our historically real characters interact with. It was cool see the name Bliss come up, and Pullman as well. Knowing what both men did in this country and for it. The love that Sylas offers to Alexandra is one that this single gal can only dream of receiving. He was a worthy partner to her and showed her that God is there through the darkness and in the most terrifying times. That humans can have darkness behind them and light in the front.
I was honored to have the chance to review this book,and to share my simple thoughts. Tamera Alexander is the perfect example of an author that not only researches and writes beautifully, but she shares the faith in a way that can call readers from the dark. In her work, may you find peace and love.
Tell me about your favorite Tamera Alexander book!
**DISCLAIMER: I was provided an opportunity to read this book as an Advanced Reader Copy in return for a fair and honest review.
<h2><span class="inner">Giveaway</span></h2>
To celebrate the release of To Wager Her Heart, the blog is giving away one e-copy of the book. Simply comment on the post by 9/25/17 to be entered for your chance to win! Bonus entry if you sign up for the blog email! May the books be ever in your favor.
Professional Reader Affiliates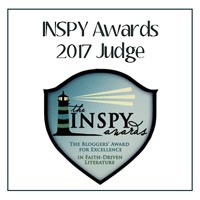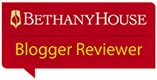 Affiliate Disclosure
I am grateful to be of service and bring you content free of charge. In order to do this, please note that when you click links and purchase items, in most (not all) cases I will receive a referral commission. Your support in purchasing through these links supplements the costs of keeping my website up and running, and is very much appreciated!