Tightropes and Teeter-Totters
Author: Lisa Pennington
Publisher: David C. Cook
Print Length: 240 pages
Release Date: February 1, 2017
I Rate it:    
Genre: Christian
Lisa Pennington knows how to get up after losing her balance, even with a full house, a not-so-full bank account, and never enough energy. In her latest book, she offers readers:
Strategies for finding balance in marriage, motherhood, and bad moods
Playful yet biblically based tips for turning hard days around
Inspiration for shaping obstacles into opportunities
Ways to respond to irritations with gratitude
Enthusiastic encouragement for living out God's purpose.
For every woman who wonders if her satisfaction in life will ever match her dreams, Pennington has real-life answers full of hope and humor.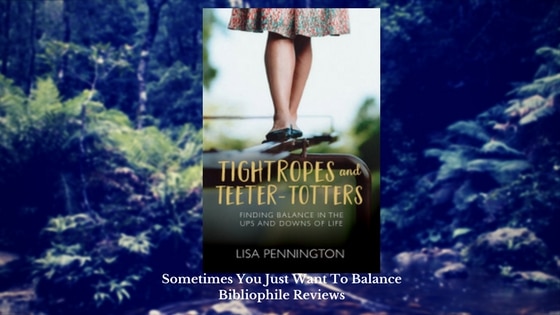 Lisa has a passion for helping women find JOY! She is the author of "Mama Needs a Do-Over" and "Tightropes and Teeter Totters" (to be released in Feb. 2017).
She loves her Texas country life with her CPA, receipt-loving husband of 30 years and their 9 children, some of whom have left home and made their mama sad. She has homeschooled all of them and hopes to someday have grandchildren she can cuddle and share the love of Christ with.
On her blog, The Pennington Point, Lisa shares her passion for life through home décor, natural health, travel, parenting tips and shopping. She tells it all, letting her readers be a fly on the wall of her life.
Lisa has been a contributor for Thomas Nelson blog, The THSC Review, Hip Homeschool Moms, Relevant and Crosswalk.com. She speaks at women's groups and conferences and would love to come share the joy of living for Jesus with your group!
Book Review by Bree Herron
Being an adult can feel like the life is one big balance beam, on a rocky shaking ground. Each new phase of life brings a shake or a tremble.These can either knock you down, or help you learn to balance. After reading this book I am choosing to learn to balance.
Just like a gymnast balancing and flipping on the beam, so is our daily lives. Now I am not an athlete, I am trying to balance being every title I have- honestly I am not there yet. But with this book, the path is more in focus, the thoughts are a bit more settled and life is still the teeter-totter. This title Tightropes and Teeter-Totters spoke to me, I instantly recalled my days on the playground with the same equipment the author references. I also remember the terror of losing balance, that terror has probably manifested in to some anxiety as an adult trying to juggle. But I like the thought of balancing instead of juggling, it has a zen feeling. This book spoke to my level of control, and it instantly gave me tools that were manageable to use to help in my life. It is designed for many types of women, and no matter what stage you are at the book gives some sound and impressive advice/tools.
One piece I loved and referred back to, was the acronym for BALANCE. I loved this! I wont share the break down though, as I want the reader to get the same "oh yes!" moment I did. Or at least that is what I pray this book gives them. I pray that the breakdown which has sections for family through friends and money help another woman struggling or feeling unbalanced. This book is now a tool to sculpt my adult and parenting life.
Where do you feel unbalanced?
**DISCLAIMER: I was provided an opportunity to read this book as an Advanced Reader Copy in return for a fair and honest review.
Professional Reader Affiliates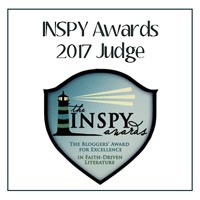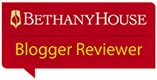 Affiliate Disclosure
I am grateful to be of service and bring you content free of charge. In order to do this, please note that when you click links and purchase items, in most (not all) cases I will receive a referral commission. Your support in purchasing through these links supplements the costs of keeping my website up and running, and is very much appreciated!