Author: Chautona Havig
Publisher: CreateSpace Independent Publishing Platform
Print Length: 277 pages
Release Date: August 7, 2018
I Rate it:    
Genre: Christian
He may not be the only person in the Rockland area to wake up without a memory, but he might be the only killer.
Simon Prescott, the latest victim of spontaneous amnesia in Rockland, is about to be arrested for murder. The evidence, though weak and circumstantial, points only to him. He's confident he didn't do it. He just can't prove it. Grieving for a wife he doesn't remember, Simon refuses to have anything to do with his family, keeps helping the police and ticking off his lawyer while he's at it, and is heading straight for the pokey if he doesn't figure out something and fast.
Enter Ella Weeks and Vikki Jeffries. The previous two victims are determined to help him, and with jail time looming, Simon capitulates. But what Vikki and Ella find as they work through Simon's life reveals astounding and rather chilling evidence of a bigger scheme than any of them could have imagined.
They're on the verge of total discovery, but the closer they get, the less confident they are that they want to know.
Ties That Blind is the third and final novel in the Sight Unseen Series.

Guest Post from Chautona Havig
What Does It All Mean, Anyway?
"So why is this series called 'Sight Unseen' if it's about people who lose their memories? Why the vision references?"
I can't pretend I wanted to answer her question. She isn't the first to ask, and I doubt she'll be the last. I tried to explain.
Look, it's a valid question. Originally, the first book was called From the Cinders, and if it had remained a stand-alone book, it still would be. But when I finished with another person waking up to no memories and a hint that something sinister might be behind it all, I had to change it to fit two books—no, three!
Recall. Rewind. Refresh. I liked those titles. But that still didn't give me the name of a series. I kept studying. Tried again.
I read what would become None So Blind three times in a row, if I recall correctly. And as I read it, a theme emerged. Ella Weeks hadn't been blind to her faults even before her memory loss. Even her husband hadn't been, despite his obvious love for her. But those around her had been blind to her awareness of those faults—to her silent cries for help in overcoming them.
Will Not See emerged with a similar theme.
Vikki had a past that she hid from and refused to acknowledge. And even as those around her drew closer to provide support, she still managed to block out all that she found frightening—even physically shutting down and shutting out life.
So, when it came time to plan the final book in the series, the one that would now tie together everything that had happened, I knew I wanted something that also fit with the other titles. And one night it came to me. Ties That Blind. So often our ties to people blind us to their faults—to the destructive influences they have in our lives. And Simon Prescott will learn that lesson in a rather lonely, horrible way.
The Sight Unseen series reminds us of what Paul said in Corinthians.
Now we see through dark glasses… we can't really make it all out. But with the Lord, when we're truly with Him in eternity, we'll see things as clearly as we do when we are face to face.
And that's what faith is all about, right? It's the "substance of things hoped for, the evidence of things not seen." When we "buy in" to the Lord Jesus, we're taking it all in faith. We're trusting in Him, "Sight Unseen," just as the characters in this series do with every element of their lives.
I hope their journeys bless you as they have me as I wrote them.
When asked about writing, author Chautona Havig says, "Books. I love them– always have. From my earliest years, I spent most of my free time lost in a book, until one day I realized that I had stories in my heart and mind that I wanted to tell. Time passed, life, family, and work got in the way, and my dream of being a writer seemed to vanish into the desert winds.
Dreams are beautiful things, though; they never quite disappear. I began writing again, editing, writing, editing…more editing… and now I have over a hundred books in progress and a few dozen published. I write the stories of fictional people who have real problems, weaknesses, and triumphs. Through their stories, I try to share the Hope that is within me."
Chautona lives in a small, remote town in California's Mojave Desert with her husband and seven of her nine children. When not writing, she enjoys paper crafting, sewing, and the knowledge that someday she'll be able to retire from home education.
She can be found at Chautona.com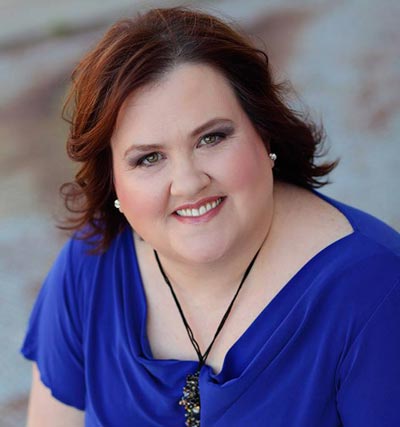 Book Review by Bree Herron
I have always loved the books by this author. She has such a flare for words and the ability to make her characters raw, loving and in need of a big dose of Jesus. I think I would read this series in order, and that could have helped me a bit with understanding more about past instances. I liked this story, but not as much as I have loved her other works. Personally, I struggled with the plot- but I think it truly goes back to me wanting to know the more of the series.
Simon has a lot to face when he wakes up. He loses not only his mind but a wife he can't remember. It was easy to feel what he was feeling, and his confusion was one you could step into. I love that it felt real with the amnesia and not just a "oh, I forgot" story. It is  a tale that will keep you going to the very end with questions that will get answered. I will happily start the series at the beginning and tie it all together for me.
I will say that many could read this as a stand alone or not in order, that my personal opinion and feelings sit with the style of reader I am. I would encourage readers to read this book and share their thoughts.
Have you read this book or any in the series?
**DISCLAIMER: I was provided an opportunity to read this book as an Advanced Reader Copy in return for a fair and honest review.
<h2><span class="inner">Giveaway</span></h2>
To celebrate her tour, Chautona is giving away a grand prize of the entire Sight Unseen series in paperback!!
Be sure to comment on the blog stops for nine extra entries into the giveaway!
Find out all the details and enter to WIN at Ties That Blind Celebration Tour Giveaway.
Professional Reader Affiliates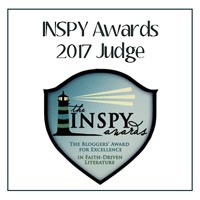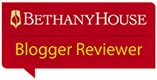 Affiliate Disclosure
I am grateful to be of service and bring you content free of charge. In order to do this, please note that when you click links and purchase items, in most (not all) cases I will receive a referral commission. Your support in purchasing through these links supplements the costs of keeping my website up and running, and is very much appreciated!