Author: Misty M. Beller
Publisher: Misty M. Beller Books, Inc.; 1 edition
Print Length: 232 pages
Release Date: January 1, 2019
I Rate it:    
Genre: Christian
She's desperate for a new life in the Canadian mountains…He's the last person she should trust to get her there.
After her husband's death, Rachel Gray is finally free from the turmoil his addictions caused. She wants nothing more than a new life with her twelve-year-old son. If she can reach her brother in the wilderness of the Canadian territories, they'll have help to start over in peace. She knows better than to put her life in the hands of another man, but she never expected the Montana mountains to be so treacherous. When two brothers invite her to join their small group traveling to the same area, she refuses. After she and her son narrowly escape a bear attack, she's forced to admit they need the safety of numbers in this untamed land. If the men prove dangerous, she can always leave with her son and strike out alone again.
Seth Grant has made some bad choices in his life, but God healed him from the addiction that mired him in his sins. Now, he's determined to live the life God called him to, starting with a journey northward to see the Canadian mountain both his brother and sister have fallen in love with. When he discovers the woman and boy who plan to travel the same mountain trail, he can't fathom why she refuses to join in the safety of their larger group. Though her decision seems unwise, he has no other choice but to pray God provides her protection.
Despite Rachel's best efforts, she can't seem to fight her attraction to Seth—until a secret from his past proves he's not at all the man she thought. When a new peril threatens her son's life, she must choose between trusting in what she can control, or the man who her heart says is trustworthy, no matter his previous sins. The path she chooses just may determine whether she can step into the new life God has in store for them all.

Guest Post from Misty Beller
Why Christian Historical Romance?
I don't know about you, but my life can get crazy…busy…chaotic. Historical fiction gives me a haven, allowing me to immerse in a simpler time and place. Add in remote mountain settings—log cabins and horses and snow…what could be better? Sometimes I wish God had let me live a couple centuries ago, but then I remind myself He knew exactly what He was doing. I don't do well without a shower every day. ? And He even lets me go back to that simpler time through stories!
If you're reading this, you probably enjoy immersing yourself in a good book, too. Story can be such a powerful thing! Becoming an intimate part of the characters' lives, feeling their struggles—the desperation, the elation, the emotions, the love.
I enjoy reading and writing Christian fiction because it provides a place where I don't always have to be concerned about inappropriate language or too-graphic love scenes. It's a "safe zone" where my imagination can escape, living out exciting times and experiencing God-orchestrated happily-ever-afters—without having to clean-up at the end of the day. Can you relate?
I'm excited to share my latest Christian Historical Romance story with you, and hope you enjoy it as much as I loved writing it!
Misty M. Beller writes romantic mountain stories, set on the 1800s frontier and woven with the truth of God's love.
She was raised on a farm in South Carolina, so her Southern roots run deep. Growing up, her family was close, and they continue to keep that priority today. Her husband and daughters now add another dimension to her life, keeping her both grounded and crazy.
God has placed a desire in Misty's heart to combine her love for Christian fiction and the simpler ranch life, writing historical novels that display God's abundant love through the twists and turns in the lives of her characters.
Writing is a dream come true for Misty. Her family–both immediate and extended–is the foundation that holds her secure in that dream.
You can find Misty on: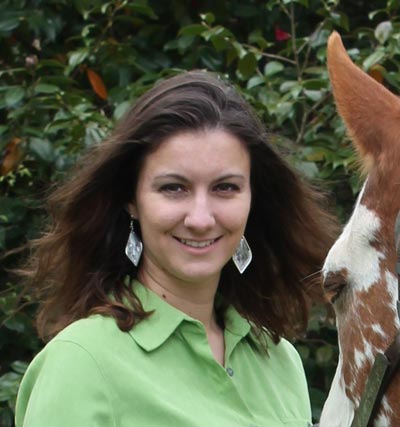 Book Review by Bree Herron
Each time I read a book in this series I fall more in love with the way this writer creates her stories. She always has such strong and likable female characters. Rachel is determined to give her son a new life and the journey is certainly an adventure that a reader can enjoy. I love Rachel's passion for her pursuit of a better life, her drive to be a strong mother and provider for her son is admirable. 
Misty always creates a male character that is swoon-worthy. Seth is a favorite of mine now, and he is calm strength is something that any gal would want in a man. I also love that he isn't a perfect character he had flaws in the past that we only glimpse in this book but enough to make him feel real. 
Overall, another perfectly delightful story to read. I love this series and this book was a great continuation of it. I am eager to see what is next from this author and her adventures she will weave for readers.
**DISCLAIMER: I was provided an opportunity to read this book as an Advanced Reader Copy in return for a fair and honest review.
To celebrate her tour, Misty is giving away a grand prize of a $50 Amazon gift card!!
Be sure to comment on the blog stops for nine extra entries into the giveaway!
Find out all the details and enter to WIN at This Homeward Journey Celebration Tour Giveaway.
Professional Reader Affiliates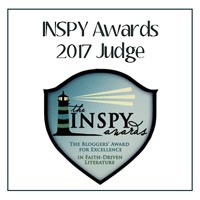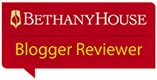 Affiliate Disclosure
I am grateful to be of service and bring you content free of charge. In order to do this, please note that when you click links and purchase items, in most (not all) cases I will receive a referral commission. Your support in purchasing through these links supplements the costs of keeping my website up and running, and is very much appreciated!