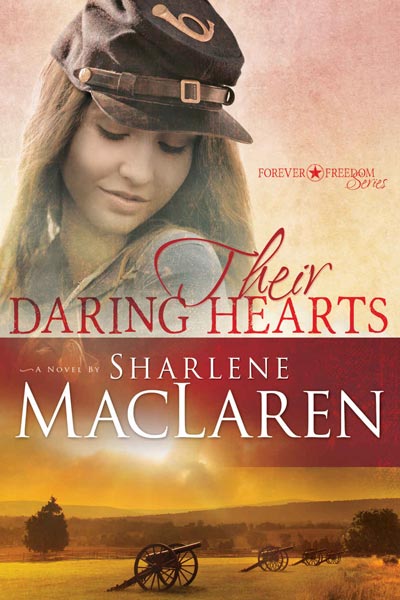 Author: Sharlene MacLaren
Publisher: Whitaker House
Print Length: 336 pages
Release Date: January 9, 2018
I Rate it:    
Genre: Christian
Levi Albright rebelled against his Quaker roots to fight for abolition in the Union army in the first year of the Civil War. Two years later, 19-year-old destitute orphan Josephine Winters, with her chopped hair, boy's clothes, and new name, "Snipp," enlists in the Union army out of desperation.
Just over five feet tall and barely weighing as much as a newborn calf, Snipp seems to Levi to be barely old enough to hold "his" gun. But despite being teased by the regiment, Snipp quickly earns admiration for skill with a musket and unequaled bravery. When Levi explains one night that he is a Quaker leading a regiment, it leads to a late-night discussion of faith and a developing friendship.
But Snipp's secret can only be hidden for so long. After an injury forces Josie to reveal her real identity, Levi is angered by her deception. Worse, Josie is marched out of the company without a chance to explain—or even say goodbye. Will their friendship survive? Or will the hatred saturating the war-torn nation affect even the heart of a peace-loving Quaker?
Born and raised in west Michigan, Sharlene attended Spring Arbor University. Upon graduating with an education degree in 1971, she taught second grade for two years then accepted an invitation to travel internationally for a year with a singing ensemble. In 1975, she married her childhood sweetheart. Together they raised two lovely, wonderful daughters, both of whom are now happily married and enjoying their own families. Retired in 2003 from 31-years of teaching, "Shar" loves to read, sing, travel, and spend time with her family, in particular, her wonderful, adorable grandchildren!
A Christian for 45+ years, and a lover of the English language, Shar has always enjoyed dabbling in writing--poetry, fiction, various essays, and freelancing for periodicals and newspapers. Her favored genre, however, has always been romance. She remembers well the short stories she wrote in high school and watching them circulate from girl to girl during government and civics classes. "Psst," someone would whisper from two rows over, and always with the teacher's back to the class, "Pass me the next page."
In recent years, Shar felt God's call upon her heart to take her writing pleasures a step further and in 2006 signed a contract for her first faith-based novel; thereby, launching her writing career with Through Every Storm. With a dozen books now gracing store shelves nationwide, she daily gives God all the praise and glory for her accomplishments.
Shar has done numerous countrywide book-signings, television and radio appearances, and countless interviews. She loves to speak for women's organizations, libraries, church groups, women's retreats, and banquets. She is involved in Apples of Gold, a mentoring program for young wives and/or mothers, and is active in her church as well as two weekly Bible studies. She and her husband, Cecil, live in Spring Lake, Michigan with their beautiful white collie, Peyton and their rag doll cat named Blue.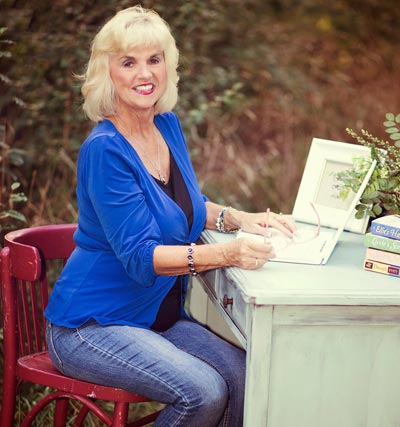 Book Review by Bree Herron
I truly could spend days lost in this author's work, especially this story. I love the Civil War period, this book hosted not only great historical details but some many didn't know, like how women did disguise themselves in battle. A great fictional example of valor, and faith this book is certainly one to read this year.
Yes, we have more than one character but I can't stop thinking about Josephine/Snipp. First of all, she rocks the strength business deciding to go to war, and become "a man" in the appearance in order to fight and have a purpose. I think she didn't know she would have purpose in other ways. I really loved her bravery that took her to leap into this role and yet she had to find faith that kept her strong and allowed her to open her heart.
Levi opened Josphine's heart to the idea of faith and being more. Levi being a Quaker has a kind and gentle soul, that I feared would lose itself in war. But Levi's faith is one that is a testament to God. He shows that we can all lead with a strong faith and share the word.
When Josephine is found out as a female. Okay, you might think that I am nuts for picking this as a great moment, but really living a lie can be so trying. I also loved her chats with Levi, it lead my heart to feel better.
As I mentioned in the introduction this book was wonderful and this author is amazing. If anyone can grasp a moment in time, weave a story that readers will find to be faith filled and beautiful it is Sharlene MacLaren. I am humbled to have read such a wonderful book.
What moment in time would you love to read with a female perspective?
**DISCLAIMER: I was provided an opportunity to read this book as an Advanced Reader Copy in return for a fair and honest review.
Blog Stops
History, Mystery & Faith

, January 25

Genesis 5020

, January 25

Inspiration Clothesline

, January 25

ASC Book Reviews

, January 26

Multifarious

, January 26

Christian Bookaholic

, January 27

Remembrancy

, January 27

Carpe Diem

, January 28
Inklings and notions, January 28

Blossoms and Blessings

, January 29

Reading Is My SuperPower

, January 29

The Fizzy Pop Collection

, January 30

D'S QUILTS & BOOKS

, January 30

Moments Dipped in Ink

, January 31
Mary Hake, January 31

Jeanette's Thoughts

, January 31
Daysong Reflections, February 1

Book Bites, Bee Stings, & Butterfly Kisses

, February 1

A Baker's Perspective

, February 1

Pause for Tales

, February 2

Have A Wonderful Day

, February 2

Connie's History Classroom

, February 3

Cafinated Reads

, February 3

proud to be an autism mom

, February 4

Bibliophile Reviews

, February 4

Red Headed Book Lady

, February 5

My Wrtier's Life

, February 5

Simple Harvest Reads

, February 5 (Guest Post from Mindy Houg)
Pursuing Stacie, February 6
A Greater Yes, February 6

Texas Book-aholic

, February 6
Bigreadersite, February 7

Debbie's Dusty Deliberations

, February 7
Janices book reviews, February 7
<h2><span class="inner">Giveaway</span></h2>
To celebrate her tour, Whitaker House is giving away:
Grand Prize Package: Their Daring Hearts (Forever Freedom Series) #2 by Sharlene MacLaren; Summer on Sunset Ridge (Forever Freedom Series #1) signed by the author, Sharlene MacLaren, Abba Jerusalem Hyssop 6" Pillar Candle.
1st Place: Their Daring Hearts (Forever Freedom Series) #2 by Sharlene MacLaren; Heart of Mercy (Tennessee Dreams #1) by Sharlene MacLaren; Whitaker House/Anchor Coloring Book with Colored Pencils.
2nd Place: Their Daring Hearts (Forever Freedom Series) #2 by Sharlene MacLaren; Whitaker House/Anchor Coloring Book with Colored Pencils.!!
Find out all the details and enter to WIN at  Their Daring Hearts Celebration Tour Giveaway. Comment on this post for 9 extra entries!
Professional Reader Affiliates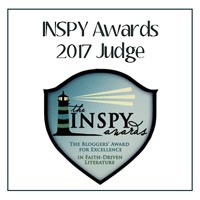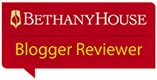 Affiliate Disclosure
I am grateful to be of service and bring you content free of charge. In order to do this, please note that when you click links and purchase items, in most (not all) cases I will receive a referral commission. Your support in purchasing through these links supplements the costs of keeping my website up and running, and is very much appreciated!