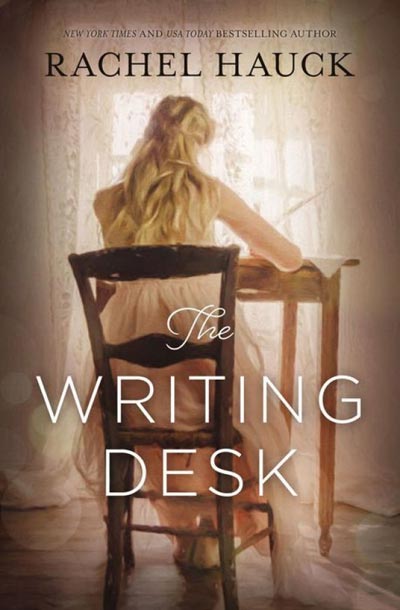 Author: Rachel Hauck
Publisher: Zondervan
Print Length: 417 pages
Release Date: July 11, 2017
I Rate it:    
Genre: Christian
From the New York Times bestselling author of The Wedding Dress comes a new captivating novel of secrets, romance, and two women bound together across time by a shared dream.
Tenley Roth's first book was a runaway bestseller. Now that her second book is due, she's locked in fear. Can she repeat her earlier success or is she a fraud who has run out of inspiration?
With pressure mounting from her publisher, Tenley is weighted with writer's block. But when her estranged mother calls asking Tenley to help her through chemotherapy, she packs up for Florida where she meets handsome furniture designer Jonas Sullivan and discovers the story her heart's been missing.
A century earlier, another woman wrote at the same desk with hopes and fears of her own. Born during the Gilded Age, Birdie Shehorn is the daughter of the old money Knickerbockers. Under the strict control of her mother, her every move is decided ahead of time, even whom she'll marry. But Birdie has dreams she doesn't know how to realize. She wants to tell stories, write novels, make an impact on the world. When she discovers her mother has taken extreme measures to manipulate her future, she must choose between submission and security or forging a brand new way all on her own.
Tenley and Birdie are from two very different worlds, but fate has bound them together in a way time cannot erase.
Rachel Hauck is a New York Times, USA Today and Wall Street Journal Bestselling, and award-winning author.
A graduate of Ohio State University with a degree in Journalism, Rachel worked in the corporate software world before planting her backside in an uncomfortable chair to write full-time in 2004.
She serves on the Executive Board for American Christian Fiction Writers and leads worship at their annual conference. She is a mentor and book therapist at My Book Therapy, and conference speaker.
Rachel lives in central Florida with her husband and pets, and writes from her two-story tower in an exceedingly more comfy chair. She is a huge Buckeyes football fan.
Visit her at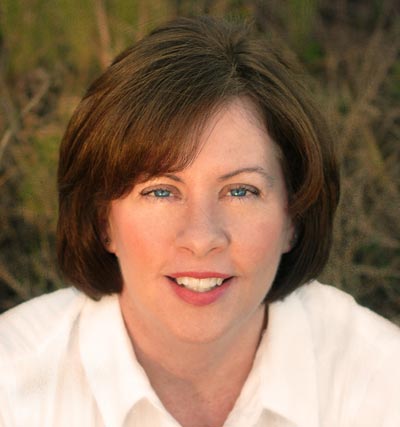 Book Review by Bree Herron
Going into this book I was very nervous, having loved the author's other series, I was hoping to be blown away. Well my hopes were completely fulfilled.

Characters: Birdie must be talked about first. What a gal. She gives nothing to those that force her to not be herself. For the Gilded Age, she is a very out spoken and brilliant young woman. Forsaking her family's wishes she pursues her truest desires, and love. I felt so strongly for this character that leaving her to go back to Tenley. Birdie knew that if she stuck to who she was and to her heart she would be the happiest. I think that's a lesson we can all learn from.
Eilliah is the other half to Birdie, a man of conviction and truth. He saw what took years for everyone else to see in Birdie. He was the dearest man, one that makes your heart melt a bit. These were our historical characters, and they were well done with the time period.
Tenley: She was broken, losing her dad and regaining a mother that was never there was a lot on this girl. She is young but not too young. She was very much in need of real love. Tenley evolved from a broken character hiding from her life into this beautiful blossoming woman. Readers can enjoy her evolving and growing with each section.
Jonas: The man that moved Tenley's mountains. He hosted so many emotions that I swear he was breathing on the pages. He had firm beliefs and feelings for Tenley and life. His family was one that I personally adored, big loud and full of love. It was what both Tenley and I needed. Jonas is a hunk of love and a reader can't help but fall for this man.
Cover: The cover portrays a woman sitting at a writing desk. The breeze coming in from the window. One could say a coastal breeze or a city breeze depending on your feeling for the book. It is hopeful and really set well with the book.
Favorite Quote: " Right here at this desk, the girl in the carriage had lived the most wondrous life. Good night, old friend, good night."
Now if that doesn't just give you the goosebumps or the tears if you have read this book, then you need to go back. It was like all that love and emotion for words and the people in each others lives were brought to these two sentences. It may have been one characters last moments in the book but it encompassed all the women and their personal stories in this book. I wonder if the author felt that connection to finishing her story, like it was saying good night to a dear friend upon finishing this book?
Music to Quote: I have to suggest the perfect song for this quote because it just fits it so! Now you don't have to listen to it while reading but maybe listen then read, it will come to mind when you hit the quote, besides it's from Bridget Jones latest movie can't beat that. Ellie Goulding- Still Falling for You.
Setting: I adored the back and forth between the Gilded Age and the modern times. Rachel Hauck is an author that can always do this aspect right. She melts characters together in their own worlds so well, that when and if worlds meet in a way the flow is perfect. Personally, I would have loved to live in Birdie's time, the glamour, glitz, and history being made.
Overall: This book was pure and heart melting genius. God certainly had a hand in this book with Rachel. The characters are some of the best I have ever read, the story line was flowing like ink writing on parchment. The tenderness of this book will make this one of the best Christian fiction books of the year. It will show you that all those that are lost can be found.
Have you read any of Rachel's books?
**DISCLAIMER: I was provided an opportunity to read this book as an Advanced Reader Copy in return for a fair and honest review.
Professional Reader Affiliates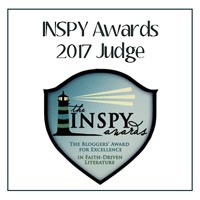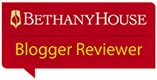 Affiliate Disclosure
I am grateful to be of service and bring you content free of charge. In order to do this, please note that when you click links and purchase items, in most (not all) cases I will receive a referral commission. Your support in purchasing through these links supplements the costs of keeping my website up and running, and is very much appreciated!