Author: Rachel Hauck
Paperback: 384 pages
Publisher: Zondervan
Release Date: August 16, 2016
I Rate it:    
Genre: Christian
Two women separated by decades. Both set out to help others find their dreams when their own have crumbled.
It's the early 1930s, but Cora Scott is walking in stride as a career woman after having inherited her great aunt's wedding shop in Heart's Bend, Tennessee, where brides come from as far away as Birmingham to experience her famed bridal treatment. Meanwhile, Cora is counting down the days until her own true love returns from the river to make her his bride. But days turn into months and months to years. All the while, Birch Good continues to woo Cora and try to show her that while he is solid and dependable, he can sweep her off her feet.
More than eighty years later, former Air Force Captain Haley Morgan has returned home to Heart's Bend after finishing her commitment to military service. After the devastating death of her best friend, Tammy, and discovering the truth about the man she loved, Haley is searching for her place in life.
When Haley decides to reopen the romantic but abandoned wedding shop where she and Tammy played and dreamed as children, she begins a journey of courage, mystery, and love.
As Cora's and Haley's stories intertwine through time in the shadow of the beloved wedding shop, they both discover the power of their own dreams and the magic of everyday love.
Guest Post from Rachel Hauck
Hey everyone! I'm so excited to share The Wedding Shop with you. This book is one of my favorites.
While all books are my "babies," this one found a special place in my heart.
This standalone novel is part of the Wedding Collection – The Wedding Dress and The Wedding Chapel – and it came to life when I discovered the story of Cora Scott, a 1930s wedding shop owner.
At 30, she's an old maid, but the best "bride's maid" in fictional Heart's Bend, Tennessee. But she's in love with a charismatic, charming river boat captain.
The contemporary heroine, Haley Morgan, is a retired Air Force captain returning to Heart's Bend to restart her life. She's recovering from a broken heart. The handsome, dynamic, charming man she loved was nothing but trouble.
Returning home, Haley is set on keeping a childhood promise she made with her best friend—to open the old wedding shop.
The shop is legend in Heart's Bend. Haley grew up with stories of Miss Cora and the shop, hearing the town's mothers, grandmothers, and great grandmothers reminiscing about their "day in the shop," walking down the grand staircase in their wedding gown.
But in 2016, the shop is dilapidated, neglected and in need of more money than Haley possesses.
While writing this story, I had to ask a lot of questions. Why reopen the old shop? Why not just open a new one?
Haley was a combat veteran, deployed to Afghanistan twice, why would she want to open a wedding shop?
I also investigate the meaning of the shop to the town? To Cora? To Haley?
As I developed the backstory for the characters, the shop and the town, Cora's came to life. She fascinated me. I admired this fictional woman. She exuded ingenuity, courage, and deep, deep devotion.
On the other hand, Haley was a bit of a mystery but from the start, she saw value in something no one else did.
What if we all saw value in people or places others wanted to reject?
Isn't that what Jesus does for us?
The heroes of the book, Birch and Cole, are just stellar guys. Princes among men. I love writing about slightly wounded but strong and tender men.
The theme of family and community populates the story. Also, how misconceptions and preconceived ideas often ruin relationships.
Booklist gave The Wedding Shop a Starred Review and called it, "Spellbinding."
There's a lot of fun drama in this book! I hope you enjoy spending time with Cora and Haley, the men they love and the shop they bring to life.
Rachel Hauck is a New York Times, USA Today and Wall Street Journal Bestselling, and award-winning author.
A graduate of Ohio State University with a degree in Journalism, Rachel worked in the corporate software world before planting her backside in an uncomfortable chair to write full-time in 2004.
She serves on the Executive Board for American Christian Fiction Writers and leads worship at their annual conference. She is a mentor and book therapist at My Book Therapy, and conference speaker.
Rachel lives in central Florida with her husband and pets, and writes from her two-story tower in an exceedingly more comfy chair. She is a huge Buckeyes football fan.
Visit her at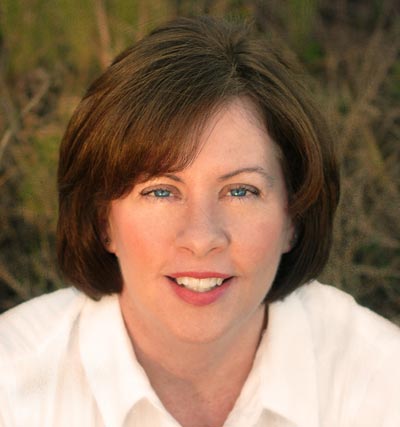 Book Review by Bree Herron
Two lives, years apart are impacted by a wedding shop. Many hearts came to the town of Heart's Bend to find their match in a dress, or love. The beginning of this magic was within the wedding shop. Cora, the past owner is a ghost of unspeakable memories in Haley Morgan's life, she only remembers playing the bridal shop owner with her friend Tammy when they were younger. The promise made between Haley and Tammy would forever weigh on Haley's heart.
A love story that is so believable that you keep pushing, striving to feel such feelings
Click To Tweet
Cora, lives in the 1930's, swept off her feet by a man that comes and goes. She is oblivious to the good love she could have. How can one settle for what they see daily, and not strive for the adventure? Cora, darling, I can see this as many women can. We have all wanted the excitement of new love and adventure. A man that holds mystery and charm. Sadly, those men hold much more and we lose a piece of ourselves to find that out.  Haley, is our present day independent woman, and boy is she tough! A woman with a past promise that she fights to hold, all the while fighting the feelings for a man she swore wouldn't be good for her.
The characters have such stories that you feel torn which you involve in more. I personally loved the historic aspect of Cora's life, the changes, struggles and culture to it. I would find myself wanting to skip back in time to her chapters. I imagined her shop with the softness of doves and the fresh faced women coming to find their gowns. I found my heart hurting when Cora was lost in her emotions. I prayed she would find the right path. I fell in love with her journey and shop. Haley, oh if only we could be friends. I know that we would have a kinder spirit on many levels. And I wept at you finding your true love, and fulfilling your promise. I felt as those I was a picture of a past bride on the wall, watching and smiling as you worked your magic to recreate the shop.
I have fallen for many books (okay, most of the ones I read) but few have impacted my thoughts and emotions as much as this book did. I have struggled in believing that there is love out there, and though this a fictional book, the fact remains that this book gives me hope that there is love out there. This book didn't create a love story that was unbelievable, it created a love story that is so believable that you keep pushing and striving to feel such feelings. The book gives you the feeling of love and joy, and most of all hope.
I hope that you read this book, read them all in fact. I guarantee that you will find hope in love again. That you will see that a fictional romance can feel realistic and give you the reminder needed that love does happen.
Have you read a book by Rachel Hauck? What were your thoughts on it?
**DISCLAIMER: I was provided an opportunity to read this book as an Advanced Reader Copy in return for a fair and honest review.
<h2><span class="inner">Giveaway</span></h2>
Professional Reader Affiliates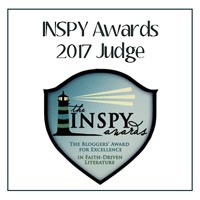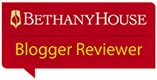 Affiliate Disclosure
I am grateful to be of service and bring you content free of charge. In order to do this, please note that when you click links and purchase items, in most (not all) cases I will receive a referral commission. Your support in purchasing through these links supplements the costs of keeping my website up and running, and is very much appreciated!