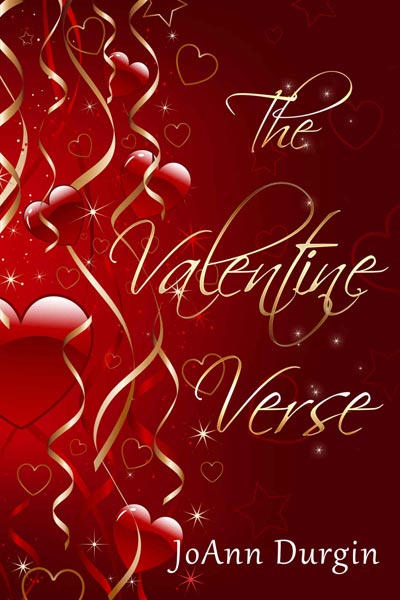 Author: JoAnn Durgin
Print Length: 329 pages
Release Date: May 5, 2017
I Rate it:    
Genre: Christian
Valentine's Day isn't just for February 14th anymore! Love should be celebrated every day of the year. That's Thornton Fielding's philosophy. In spite of a few false starts in the arena of love, he holds out hope he'll eventually find the woman of his dreams. The problem? He loves his job, and there's no end in sight to his travels. But when Thornton returns to his tiny hometown of Cherish, Minnesota, he meets a beautiful and intriguing woman he believes might be God's answer to ending his bachelor status—permanently.
Vara Alexandris is soured on love and scoffs at the notion of soul mates. But soon after meeting the handsome and unconventional Thornton, the speech and language pathologist suspects he might be the perfect ally to help jump-start her stroke patient's recovery—if only Vara can keep Thornton grounded in Cherish long enough. This man who spouts romanticized and idealistic ideas about love seems all too eager to resume his world travels. Could it be Thornton actually prefers globetrotting in order to avoid a romantic relationship?
Is it time for Vara to call the dreamer's bluff? And can Thornton convince Vara to put past heartache behind her and trust in God's plan for her heart?
From the USA Today bestselling author of The Christmas Challenge, The Lewis Legacy Series, and The Wondrous Love Series, join Vara and Thornton in JoAnn Durgin's THE VALENTINE VERSE, a novel filled with her trademark humor, romance, and lively, small-town characters in a story of God's fierce passion and loving guidance for His children—if only they'd pay attention! The Valentine Verse is sure to warm your soul during any season of the year.
JoAnn Durgin is the USA Today bestselling author of the beloved Lewis Legacy Series as well as Prelude, the prequel to the series. Her other works include the Amazon bestselling Catching Serenity, Heart's Design and its sequel, Gentle Like the Rain, The Wondrous Love Series, Echoes of Edinburgh, Perchance to Dream, Whisper to My Heart, Thee Will I Cherish, The Christmas Challenge, and the popular Starlight Christmas Series.
A former estate administration paralegal, JoAnn now writes contemporary Christian romance full-time and lives with her family in her native southern Indiana. Writing Christian fiction is her passion, and she loves nothing more than sharing the hope to be found in a personal relationship with Jesus Christ.
You can find JoAnn on: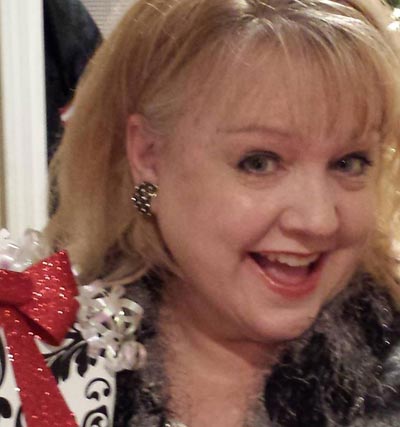 Book Review by Bree Herron
I like the idea behind love being celebrated every day. I thought it was unique to have the thought come from the male character and to have such a build in the budding of romance.  This story is a nice reminder that God and love are daily actions and relationships.
Vara Alexandris is coming to Cherish in need of a fresh start, of that was my opinion. She is a mocha latte loving gal, and has a kind heart. She was in need of being reminded that she was worthy of love, and soul mate. Even though she tried to get that out of her mind, each time it popped in.
Thornton Fielding is that man who could change Vara's mind and even mine. I felt myself saying "oh this is a really good guy" then reminding myself that he was fictional. I loved that he was very into conversation and understanding Vara.
I felt like the town was a cute place. Cherish, it has a romantic ring to it. Like a place that we all want to go home to.  I was enjoying the charm of this town, and wouldn't mind visiting it again.
Overall, it was a nice story. I liked the characters, and the setting. I felt at times the conversation moments were a bit much, that I spent a lot of time in the dialogue. But that didn't take away from the message or the fact that I would recommend this book to romantic friends.
What does love look like to you?
**DISCLAIMER: I was provided an opportunity to read this book as an Advanced Reader Copy in return for a fair and honest review.
<h2><span class="inner">Giveaway</span></h2>
Professional Reader Affiliates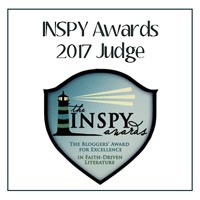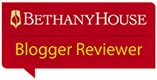 Affiliate Disclosure
I am grateful to be of service and bring you content free of charge. In order to do this, please note that when you click links and purchase items, in most (not all) cases I will receive a referral commission. Your support in purchasing through these links supplements the costs of keeping my website up and running, and is very much appreciated!