The Unannounced Christmas Visitor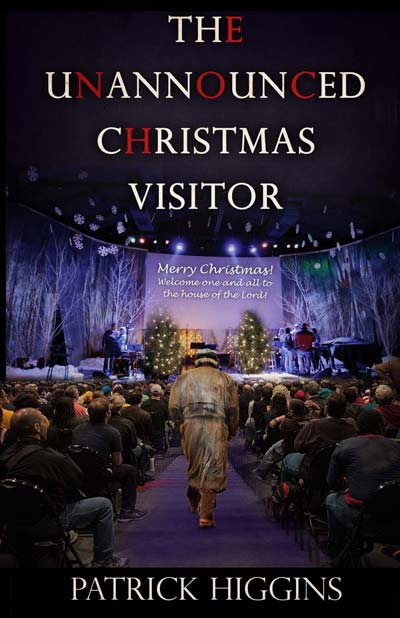 Author: Patrick Higgins
Publisher: For His Glory Production Company
Print Length: 172 pages
Release Date: November 18, 2014
I Rate it:    
Genre: Christian
What if angels really did come from the most unlikely of places? That's exactly what happens in this heartwarming story, set in a homeless community in Anywhere USA. Sent to Planet Earth by his Maker, disguised as a homeless person, Enoch was on a mission: to rescue a man whose life was slowly but steadily spiraling out of control.
Inspired by Hebrews 13:2, "Do not forget to show hospitality to strangers, for by so doing some people have shown hospitality to angels without knowing it," this story will stir your soul like never before, guaranteed!
Please note that a few embellishments were made on the author's behalf–regarding the above Scripture–that would never find their way into a non-fiction book. But make no mistake: even though the story line is purely fictional, the Gospel message weaved throughout its pages is very real. Eternally real. With that in mind, it is the author's hope that all who read this book will be impacted more by the Gospel message than by the story itself.

Guest Post from Patrick Higgins
Why I wrote the book: Inspired by Hebrews 13:2, "Do not forget to show hospitality to strangers, for by so doing some people have shown hospitality to angels without knowing it," this story will stir your soul like never before, guaranteed!
Patrick Higgins is the author of "The Pelican Trees", "Coffee in Manila", the two-time award-winning "The Unannounced Christmas Visitor", and the award-winning prophetic end times series, "Chaos in the Blink of an Eye."
Higgins was raised in the Catholic Church. Growing up, he had all the "religion" he could handle. What he didn't have was God's eternal assurance. He believed in Jesus, but was also taught to believe in Mary, not to mention the many saints countless Catholics were encouraged to pray to. This would explain his utter confusion regarding the afterlife and his lack of intimacy with God. Bottom line: he was spiritually blinded to the true Gospel of Jesus Christ without even knowing it.
Despite that he attended Mass and Catechism classes most Sundays (was even briefly an altar boy with his twin brother), was baptized as an infant into the Catholic Church, confessed his sins to Catholic priests, recited countless "Our Father's" and "Hail Mary's", said rosaries, and performed many other so-called "good works", Higgins never felt a sustained closeness to the One who made him, only occasional spurts. Even more telling, in all his years in the Catholic Church, no one ever encouraged him to read the Word of God for himself.
Everything changed in 1991 when Higgins was out walking one day. He came upon a Catholic Church. Instead of going inside, he looked skyward and talked to God in the empty church parking lot. He felt this undeniable stirring in his spirit that day, and asked God to make Himself known to him. It was the beginning of a total life-transformation for him. With his spiritual eyes and ears opened, for the first time in his life, Higgins started hungering and thirsting for the Word of God.
Confronted by his hopeless sin condition, he repented before a just and Holy God and received Christ (and Christ alone) as Lord and Savior. By far, it was the greatest day of his life. With his sins forgiven, Higgins yearned to draw even closer to his Maker. The more he read the Bible, the more he saw the undeniable vast discrepancies between the Catholic Church and the Word of God. So vast were they that Higgins ultimately left the Church.
Higgins longs to reach out to Catholics everywhere (including in the Philippines where God called him to preach more than a decade ago), and share the true Gospel with them, so they too can have eternal assurance through Christ Jesus. There is no other way!
While the stories Higgins writes all have different themes and take place in different settings, the one thread that links them all together is his heart for Jesus and for the lost. With that in mind, it is his wish that the Gospel message his stories convey will greatly challenge you not only to contemplate life this side of the grave, but on the other side as well.
Higgins is currently writing many other books, both fiction and non-fiction, including a sequel to "Coffee in Manila", which will shine a bright, sobering spotlight on the diabolical human trafficking industry.
Enjoy reading...
You can find Patrick on: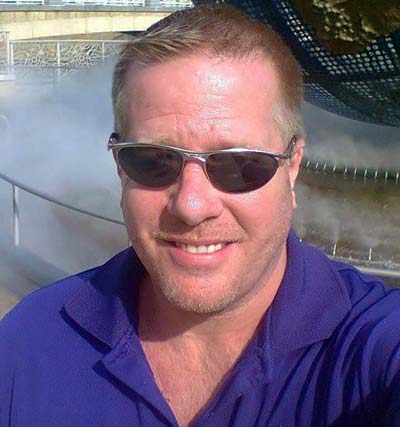 Book Review by Bree Herron
How do you celebrate Christmas? Well if you are like many of the characters in this book, your season could use a homeless man that shows his faith as if he was breathing. I cried more than I care to admit through this book and that is only because the story is truly touching and it moves you to want to make changes. 
Our characters are as human as us. With flaws, self-destructing feelings and seeking to feel a purpose, the adults in this book are looking for the change. Up until our angel shows up in their lives the change seemed destined to be a negative one, there was no hope. But that's how God works, he takes the hopeless, the homeless characters and gives them a home which equals hope. The characters range from children to elderly and all are impactful in one way or another. 
Once you find out the name of our dear friend, this cover will be more magical to you. Enjoy the little message hidden within.
Lydia took food to the homeless in the city park. She didn't have to, she wasn't asked to, and yet she chose to feed these souls that needed the nourishment of food, love, and the Word. It was one of the most touching scenes in the book, and probably one of the most impactful. She didn't see the dirt, grime, and possible danger. She saw people with lives and hearts.
This is one of the best holiday spirit books a reader can read. It will move you from the very start, it will change your perspective on how you see the church, faith communities, and how you worship. I can't recommend this book enough. Truly, do everyone, favor a pick up a copy of this book. 
In the book we see that appearances matter more than faith to many, how do you view or judge a person prior to knowing them?
**DISCLAIMER: I was provided an opportunity to read this book as an Advanced Reader Copy in return for a fair and honest review.
Professional Reader Affiliates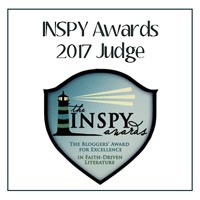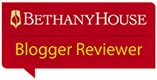 Affiliate Disclosure
I am grateful to be of service and bring you content free of charge. In order to do this, please note that when you click links and purchase items, in most (not all) cases I will receive a referral commission. Your support in purchasing through these links supplements the costs of keeping my website up and running, and is very much appreciated!