Author: Vicki Caine
Publisher: Prism Book Group
Print Length: 266 pages
Release Date: February 17, 2014
I Rate it:    
Genre: Christian
Dr. Priscilla Hackling finds herself thrown back into the murder investigation of her fiancé, Trey Whittington. While she was a suspect three years ago, she's now working with the police to find the murderer, Egyptian artifact trafficker, Zarka El-Din.
During a sting operation in Siwa, she and Agent Donnie Barnes are drawn to each other but Priscilla, overcome by personal ghosts from her past, decides a relationship isn't possible.
Priscilla realizes she's the bait in the ruse and uncovers others involved with El-Din. Will she and Donnie reconcile and unravel the reason behind Trey's death before El-Din kills her, too?

Guest post from Vicki Caine
Since childhood, I have been interested in genealogy and ancient Egypt. Two of my prior novels, Alvarado Gold and Cairo, let me follow my fantasies into those two areas. Donnie the hero in The Tempering Agent is also in the other two books, and it was his turn to find his own romance. When archaeologist Dr. Priscilla Hackling finds herself drawn back into the murder investigation of her fiancé and the missing breast plate of the high priest, Agent Donnie Barnes, is just the man to help her out, even if she doesn't think so.
Traveling along with Priscilla and Donnie, I discovered some interesting facts about ancient Egypt, from the ruins in the Siwa Desert to the mystery of the Valley of the Kings. The genealogy factor in my novels is Donnie is loosely based on my cousin. Alvarado Gold tells the story of my family while Cairo and The Tempering Agent fueled my inquisitiveness about Egypt.
Victoria Pitts Caine is a native Californian and lives in the central portion of the state. Her varied interests include genealogy and exotic gemstone collecting both of which she's incorporated into her novels.
The author has received recognition in both fiction and nonfiction from: Enduring Romance top 10 picks for 2008, William Saroyan Writing Conference, Byline Magazine, Writer's Journal Magazine, Holt International Children's Services Magazine, and The Southern California Genealogical Society. Her first novel was published in 2007 followed by two more as well as novellas and short stories in anthologies.
Victoria is a former staff technician in air pollution control. She is the mother of two daughters. Now retired from the work force, Victoria and her husband enjoy travel, cooking, and are self-appointed "foodies".
You can find Vicki on: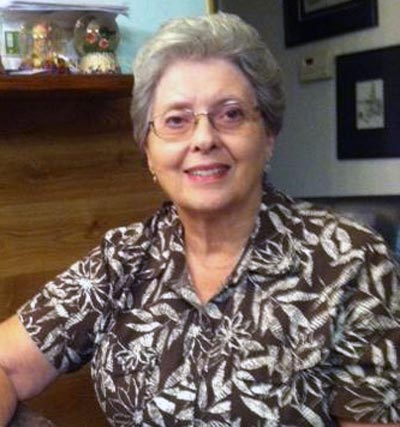 Book Review by Bree Herron
Hot,sandy, and history filled Egypt is the perfect setting for this book.  Be transported east, and to a land that still holds the mysteries in the sand to this day. Enter The Tempering Agent  a book that hosts an excellent duo in solving a mystery and preserving the past.
Priscilla and Donnie. Now just the names could lead you to see a prim and proper lady who's mission is to preserve Egypt's treasures, and then a man with a free spirit and chill personality. This would be correct, and when you put these two unlikely characters together in the mix of a mystery and old murder case, well sparks may fly and tunnels may fall.
I loved the modern day setting in Egypt. I mean I have mentioned the location in every section leading to this point. But truthfully this story was perfect in the setting, and certainly wouldn't work as well in a different setting.
This is story that I could see go one in my mind, beyond the final pages. I think there is a possibility for more and of course that is wishful thinking that this dynamic duo would solve some more mysteries and find more history (did you see what I did there?). I loved the overall story and truly adored the characters.
Please join the conversation and comment below. Have you read… If so what did you think/like?
**DISCLAIMER: I was provided an opportunity to read this book as an Advanced Reader Copy in return for a fair and honest review.
<h2><span class="inner">Giveaway</span></h2>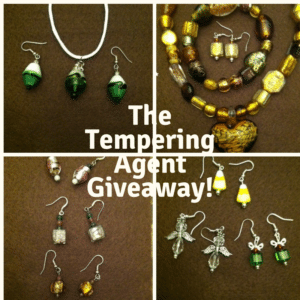 To celebrate her tour, Victoria is giving away
Grand prize: Murano type heart necklace with lampwork bracelet and $25.00 Amazon gift certificate
1st Place: Green and white lampwork pendant and earrings
2nd Place: Set of three lampwork earrings
3rd place: Set of three holiday themed earrings
4th place: One ten $10 Amazon gift card
5th place: One ten $10 Amazon gift card!!
Find out all the details and enter to WIN at Tempering Agent Celebration Tour Giveaway.
Professional Reader Affiliates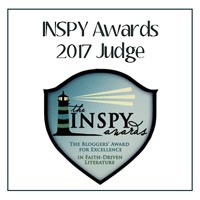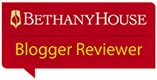 Affiliate Disclosure
I am grateful to be of service and bring you content free of charge. In order to do this, please note that when you click links and purchase items, in most (not all) cases I will receive a referral commission. Your support in purchasing through these links supplements the costs of keeping my website up and running, and is very much appreciated!