The Secrets of Paper and Ink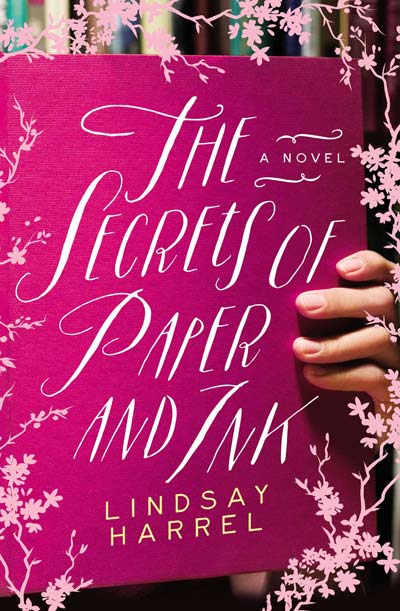 Author: Lindsay Harrel
Publisher: Thomas Nelson
Print Length: 336 pages
Release Date: February 26, 2019
I Rate it:    
Genre: Christian
Brought together by a charming bookstore in England, three women fight to defy expectations, dream new dreams, and welcome love into their lives. 
As a counselor, Sophia Barrett is trained to help people cope with their burdens. But when she meets a new patient whose troubles mirror her own, she realizes she hasn't dealt with the pain of her recent past. After making a snap decision to get away for the summer, Sophia moves overseas to an apartment above a charming bookstore in Cornwall, England. She is hopeful she will find peace there surrounded by her favorite thing: great literature. 
Bookstore owner Ginny Rose is desperate to save her business without asking for help from a husband who's decided to take a break from their marriage. Ginny never imagined she'd be solely responsible for keeping afloat her husband's dream, but the unexpected friendship with her new renter has her feeling more optimistic. Between the two of them—and Ginny's brother-in-law, William—the bookstore might stand a chance. 
Then Sophia finds a notebook in the bookstore that contains journal entries from Emily Fairfax, a governess who lived in Cornwall more than 150 years ago. Sophia learns that Emily harbored a secret passion for becoming an authoress—as well as a deep love for her childhood friend, Edward, whose station she dared not dream to touch. 
Eager to know more of Emily's story, Sophia goes on a quest—dragging Ginny and William with her—to discover the heart of the woman behind the beautiful entries. Soon Ginny's need to save the bookstore becomes more than a way to save her marriage, and Sophia finds new purpose of her own. Together they find that sometimes both heartache and hope can reach across the centuries.

ith every book I write, it seems God has something new to teach me. That certainly was true of The Secrets of Paper and Ink.
Lately, I am learning more and more about the power of our words. I've become more conscious of the words I speak over myself as well as what I say to other people. It's more than "positive thinking"—the words we say ultimately contribute to the stories we weave, and I want my story to be as positive and hope-filled as possible, regardless of my circumstances.
I've also become much more aware of the lies that I tell myself—"you are not worthy, you are not enough, you will never achieve what you want to achieve"—and the need to replace those lies with the truths that God says about me. I have listened to Lauren Daigle's song You Say on repeat lately, and it has become a theme not just of The Secrets of Paper and Ink, but one in the story of my very life.
So while I may not have experienced everything my characters have—I've never suffered emotional abuse, or been ostracized by my family, or been orphaned and alone in a world that seems against me at every turn—I have learned alongside them. I set out to write a book that would draw readers closer to the true healer and hope giver, and I ended up being drawn closer myself.
And that, to me, is the true power of story.
Lindsay Harrel is a lifelong book nerd who lives in Arizona with her young family and two golden retrievers in serious need of training. She's held a variety of writing and editing jobs over the years and now juggles stay-at-home mommyhood with writing novels. When she's not writing or chasing after her children, Lindsay enjoys making a fool of herself at Zumba, curling up with anything by Jane Austen, and savoring sour candy one piece at a time. Connect with her at LindsayHarrel.com.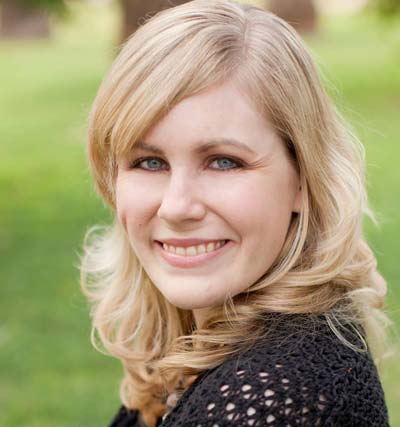 Book Review by Bree Herron
I think reading a good book is a form of medicine for an aching soul. Finally, there is a book that speaks truth this in the form of a brilliant story. I have read this book three times and each time I am moved to being speechless as to how good it is. I lose all thought processing and just feel transported to a good place. I really could relate to all the characters, which was spooky because they all felt as though they were me. Not only do the characters speak to me, but the faith is brilliant and soft in this story. It is as though each reader will be able to grasp a piece of the love and light that God has to offer.
I couldn't imagine not having read this book. It is one of those that stays with the reader. I would recommend this book to all readers and even non-readers because I am sure they will love it. 
**DISCLAIMER: I was provided an opportunity to read this book as an Advanced Reader Copy in return for a fair and honest review.
To celebrate her tour, Lindsay is giving away a copy of Lindsay's first book The Heart Between Us!!
Be sure to comment on the blog stops for nine extra entries into the giveaway!
Find out all the details and enter to WIN at The Secrets of Paper and Ink Celebration Tour Giveaway.
Professional Reader Affiliates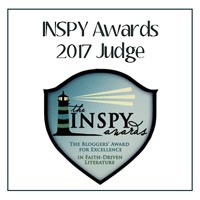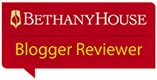 Affiliate Disclosure
I am grateful to be of service and bring you content free of charge. In order to do this, please note that when you click links and purchase items, in most (not all) cases I will receive a referral commission. Your support in purchasing through these links supplements the costs of keeping my website up and running, and is very much appreciated!