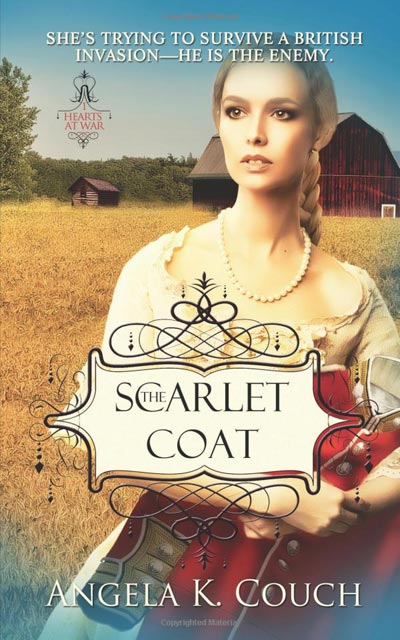 Author: Angela K. Couch
Publisher: White Rose Publishing; 1 edition
Print Length: 324 pages
Release Date: January 27, 2017
I Rate it:    
Genre: Christian
Surrounded by the musket fire of the American Revolution, Rachel Garnet prays for her family to be safe. When the British invade the Mohawk Valley and her father and brother don't return from the battle, she goes in pursuit of them. She finds her brother alive but her father has been killed at the hand of the enemy. Amidst the death, how can she ignore a cry for help? Rachel reluctantly takes in a badly wounded British officer. But how long can her sense of Christian duty repress her hatred for his scarlet coat? Passages of Scripture and fleeting images of society are all Andrew Wyndham recalls after he awakens to the log walls of his gentle prison. Even his name eludes him. Rachel Garnet insists he is a captain in the British army. He mourns the loss of his memory, but how can he hope to remember war when his "enemy" is capturing his heart? Andrew's injuries are severe, his memory slow to return, and the secret of his existence too perilous to ignore. As Rachel nurses him back to health, his hidden scarlet coat threatens to expose the deeds of her merciful heart, and Andrew is forced to face a harrowing decision-Stay hidden and risk losing the woman he loves or turn himself in and risk losing his life.
Guest Post from Rachel Garnet of The Scarlet Coat.
Hello, I am Rachel Garnet. When my family left Boston four years ago, I think we had little idea what awaited us in the Mohawk Valley. The first couple of years, we carried our anticipation with us—breaking the land, building our cabin and barn, scratching a life out of this land that seemed almost a paradise in its beauty. Then Mama's health failed and the Good Lord took her. A year later war between the colonies and Britain became official. Now Papa is gone, as well. Who else will God take from me? Perhaps I could bare these losses better if not for the confusion that plagues me at having the enemy, a British officer no less, in my home and under my care. My brother reminds me constantly of the danger of hiding him, suggesting we should have left him to die, but with each day he improves, and I cannot regret that. Especially as his memory continues to fail him. He claims he remembers nothing before he awoke here…nothing but random passages from the Bible. It becomes increasingly difficult for me to remember who he really is. Increasingly difficult not to acknowledge that he is an attractive man…and possibly a good one.
Angela K Couch
Angela K Couch is an award-winning author for her short stories, and a semi-finalist in ACFW's Genesis Contest. Her childhood was spent listening to her father read chapters from his novels, and Angela decided young to follow his path. As a passionate believer in Christ, her faith permeates the stories she tells. Her martial arts training, experience with horses, and appreciation for good romance sneak in there, as well. Angela lives in Alberta, Canada with her "hero" and three munchkins.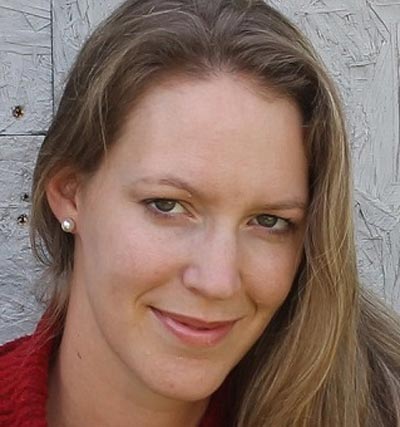 Book Review by Bree Herron
He came to them in a time of death and so much hatred. She was fearful, and tired of the war. Enter the opportunity for love and change and you have the making of a bestseller.
Rachel is this fabulous character, that gives the reader so much to be invested in. She is kind, generous, faithful and has conflicted feelings that make her feel human.I love her compassion and that she is always doing what she thinks is best and right. She is a strong female that makes you want to be as strong as she is. And it certainly helps that I love the name Rachel. She is a quick to feel character, and I certainly relate to that.
The historical setting in this book, was my hook. I LOVE this time period and will easily read anything (fiction or non) to have more access to the period. Angela used historical information and details to give this book life. I felt as though I was in this small family, in this big war. I truly have a loss for words to describe how this book read for me. All I can say is that anyone can pick this book up, and they will fall in love with the book. They will want more. I want more.
Please join the conversation and comment below. Have you read… If so what did you think/like?
**DISCLAIMER: I was provided an opportunity to read this book as an Advanced Reader Copy in return for a fair and honest review.
Professional Reader Affiliates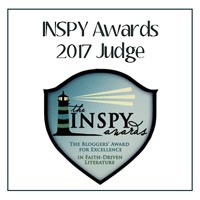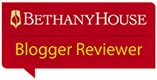 Affiliate Disclosure
I am grateful to be of service and bring you content free of charge. In order to do this, please note that when you click links and purchase items, in most (not all) cases I will receive a referral commission. Your support in purchasing through these links supplements the costs of keeping my website up and running, and is very much appreciated!