The Saturday Night Supper Club
Author: Carla Laureano
Publisher: Tyndale House Publishers, Inc
Print Length: 416 pages
Release Date: February 6, 2018
I Rate it:    
Genre: Christian
Denver chef Rachel Bishop has accomplished everything she's dreamed and some things she never dared hope, like winning a James Beard Award and heading up her own fine-dining restaurant. But when a targeted smear campaign causes her to be pushed out of the business by her partners, she vows to do whatever it takes to get her life back . . . even if that means joining forces with the man who inadvertently set the disaster in motion.
Essayist Alex Kanin never imagined his pointed editorial would go viral. Ironically, his attempt to highlight the pitfalls of online criticism has the opposite effect: it revives his own flagging career by destroying that of a perfect stranger. Plagued by guilt-fueled writer's block, Alex vows to do whatever he can to repair the damage. He just doesn't expect his interest in the beautiful chef to turn personal.
Alex agrees to help rebuild Rachel's tarnished image by offering his connections and his home to host an exclusive pop-up dinner party targeted to Denver's most influential citizens: the Saturday Night Supper Club. As they work together to make the project a success, Rachel begins to realize Alex is not the unfeeling opportunist she once thought he was, and that perhaps there's life—and love—outside the pressure-cooker of her chosen career. But can she give up her lifelong goals without losing her identity as well?

Guest Post From Carla Laureano
I've got a confession to make: I have a cooking problem.
It started early and innocently enough, flipping through my mom's cookbooks and marking things I wanted to try. Making cakes and muffins from a mix. Flipping frozen steak patties. Doctoring canned spaghetti sauce.
It wasn't long before I got into the hard stuff: muffins from scratch, slow-cooked marinara, cast-iron seared and oven-finished rib eyes. Over the years, I tried to kick the habit numerous times, but every time things got tough, I found myself falling off the wagon and heading back into the kitchen. Even hosting dinner parties. Yes, dear reader, I pulled my hapless friends into my madness. To my shame, I even got some of them hooked with their own addiction.
Before I knew it, my obsessions started creeping into my day job. No longer was it enough to write contemporary romance about normal people who order take-out. No, I had to write chefs and passionate home cooks and describe the food in the books just as lovingly as I did a first kiss. And then the final straw—a book series centered entirely on food and the culinary profession, beginning with The Saturday Night Supper Club.
All joking aside, cooking really is an addiction that I haven't been able to kick. As a writer, I spend hours locked in my own imagination, creating things out of words and ideas. And while it's immensely fulfilling, it's a long, painstaking process that takes months, even years, before I can release the final product into the world. While there's a large amount of planning and analysis involved in creating a book, the work is still mostly in my head.
Which is why I find cooking to be such a relaxing creative pursuit. Dicing a pile of vegetables into perfectly uniform cubes may take the same concentration and precision, but it's concrete and measurable. It becomes a personal challenge to do something better than last time, improving by tiny, nearly imperceptible increments. It's the closest to meditation that my always-on brain ever experiences, clear of all thought except for my activity at the present moment.
And yet, simultaneously, food is ephemeral. Mistakes last only as long as it takes to eat them or toss them directly into the trash can, depending on the nature of the mistake. If a sauce breaks, I toss it and start over. If I burn something, I either cut off the burned part or I order takeout and try again the next day. There's an element of experimentation and instinct and whimsy that isn't hampered by the pursuit of perfection. Let's face it, a mediocre chocolate chip cookie beats a perfect celery stick any day of the week.
It was natural, then, to write a chef heroine who had dedicated her entire life to the pursuit of culinary perfection and explore all the ways that food makes our lives and relationships richer. How it anchors our memories. How we nurture others by feeding them. How a simple meal becomes meaningful not because of the food, but because of the connections we form with others over the dinner table.
In the end, I guess my cooking problem isn't that much of a problem after all. If you need me, I'll be in the kitchen.
Carla Laureano is the RITA® Award-winning author of contemporary inspirational romance and Celtic fantasy (as C.E. Laureano). A graduate of Pepperdine University, she worked as a sales and marketing executive for nearly a decade before leaving corporate life behind to write fiction full-time. She currently lives in Denver with her husband and two sons, where she writes during the day and cooks things at night.
You can find Carla on: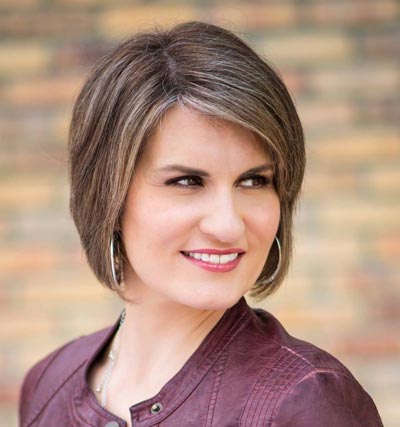 Book Review by Bree Herron
If books were to be described as meal this book would begin with a delicate spring salad, transition to Filet Mignon and roasted squash or asparagus.Finally, dessert would be a molten chocolate cake sprinkled with berries and powered sugar. Melt in your moth style eating.  A meal that a foodie would take 15 pictures of before take that first bite of pure delight.  Now that I might have made you a bit hungry, lets dive into the review!
I think the world of professional chefs and writers seems colorful with characters. The characters in this book were each a designed to season the novel to perfection. Melody the friend that sets the bright adventure in motion by creating the meet between Rachel and Alex. Ana a steady pal to Rachel that wants to make her shine, even when Rachel doesn't ask for it.
The novel swirls with friends as mentioned above but Rachel and Alex are the true main course. Rachel is a fantastic chef, even someone with limited cooking skills such as me (okay they are more like moderate) could understand the prestige of awards and understanding of the way she cooked her way to the top. Though Rachel as always wanted the food to speak for itself, she is quickly learning she needs to be a voice as well. Rachel grows and cooks, she finds that her heart can be open to having more than just the food passion to fill it.
Alex, this guy (I am smiling as I write this) thinks he writes a nonchalant article that no one will read. His book he published had done mediocre and he was stuck in the writer's fog. He really didn't think it would hit social media and boil over to the point of burning. So while he gained some points for himself in the selling of his book and being popular, he knew the snowball effect it all had. Alex has a kind heart and was raised right (now that was a moment of crushing for me), he wants to help Rachel become who she can truly be as a chef and more. He is a certainly a crush for me now, even with his faults he was just a fast heart beat to me.
I was reminded with this book that God certainly has a different recipe for our lives. Rachel recalled in the book her Sundays with her mom, eating doughnuts, walking past beautiful shops, and relaxing. Something her new passion didn't allow. Rachel does begin to have hope for her faith again, and sees the future that God can present her.
I have to say I always love the first meeting between characters and this one was perfect. Thanks Melody for making that happen. I also love the pop-up. Rachel is in her element but she is opening up to Alex at the same time. It was a winning combination even when Rachel froze and melted into be scared.
Depending how you look at it we are either in Denver a beautiful city might I add or the kitchen. I like to see them combined and that is where I felt the book was set. Denver is an amazing place to live or visit (it's in my top five to live one day). I am becoming more at home in a kitchen, cooking and trying new foods. I have always had an adventurous palette so I was hungry for not only reading this book but really good food.
I decided right when I got this book that I knew it would be a good one. It just felt that way when I held it in my hands. I was instantly building friendships with the characters and sitting in the restaurants that Rachel cooked in. I left my cozy reading spot and traveled into this story. Books like that are a rarity (especially if they aren't a historical novel for me) for readers but I have a sense this book is one that can do that to many readers. It will move them heart and hungry soul. Recommending this book is as easy as baking a cake, it has all the right ingredients to make a reader dig in.
Please join the conversation and comment below. Have you read… If so what did you think/like?
**DISCLAIMER: I was provided an opportunity to read this book as an Advanced Reader Copy in return for a fair and honest review.
Blog Stops
Rachel Scott McDaniel, February 20
A Baker's Perspective, February 20
Just Commonly, February 20
Mommynificent, February 21
Among The Reads, February 21
A Greater Yes, February 21
proud to be an autism mom, February 21
Fiction Aficionado, February 22
Quiet Quilter, February 22
The Power of Words, February 23
Christian Chick's Thoughts, February 23
Debbie's Dusty Deliberations, February 23
Janices book reviews, February 24
C Jane Read, February 24
Faery Tales Are Real, February 24
All of a Kind Mom, February 25
Inklings and notions, February 25
Jeanette's Thoughts, February 25
Carpe Diem, February 26
Smiling Book Reviews, February 26
Book Bites, Bee Stings, & Butterfly Kisses, February 26
Splashes of Joy, February 27
Its Storytime with Van Daniker, February 27
Simple Harvest Reads, February 27 (Guest post from Mindy)
Radiant Light, February 28
Moments Dipped in Ink, February 28
Baker kella, February 28
Pause for Tales, March 1
Book by Book, March 1
Bigreadersite, March 1
The Fizzy Pop Collection, March 2
Have A Wonderful Day, March 2
Reader's Cozy Corner, March 2
Bibliophile Reviews, March 3
Two Points of Interest, March 3
Reading is my Super Power, March 3
Texas Book-aholic, March 4
amandainpa, March 4
Singing Librarian Books, March 4
By The Book, March 5
Neverending Stories, March 5
Pursuing Stacie, March 5
<h2><span class="inner">Giveaway</span></h2>
Professional Reader Affiliates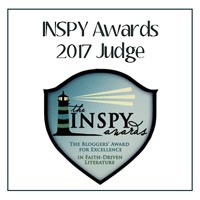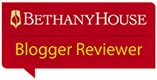 Affiliate Disclosure
I am grateful to be of service and bring you content free of charge. In order to do this, please note that when you click links and purchase items, in most (not all) cases I will receive a referral commission. Your support in purchasing through these links supplements the costs of keeping my website up and running, and is very much appreciated!