The Return Celebration Tour
Author: Suzanne Woods Fisher
Publisher: Revell
Print Length: 338 pages
Release Date: August 1, 2017
I Rate it:    
Genre: Christian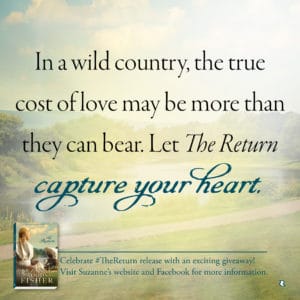 Beautiful and winsome, Betsy Zook never questioned her family's rigid expectations, nor those of devoted Hans, but then she never had to. Not until the night when she's taken captive in a surprise Indian raid. During her captivity, Betsy faces brutality and hardship, but also unexpected kindness. She draws strength from native Caleb, who encourages her to find God in all circumstances. She finds herself torn between her pious upbringing and the intense new feelings this compelling man awakens within her.
Handsome and complex, Hans is greatly anguished by Betsy's captivity and turns to Tessa Bauer for comfort. Eagerly, Tessa responds, overlooking troubling signs of Hans's hunger for revenge. When Betsy is finally restored to the Amish, have things gone too far between Hans and Tessa?
Inspired by true events, this deeply layered novel gives a glimpse into the tumultuous days of pre-revolutionary Pennsylvania through the eyes of two young, determined, and faith-filled women.

Suzanne Woods Fisher has a specialty: she writes about real people living in faith-based communities. With over 750,000 copies of books sold worldwide, she is the bestselling, award-winning author of more than twenty-five books, ranging from children's books ('The Adventures of Lily Lapp' series) to novels ("The Choice") to non-fiction books ("Amish Peace: Simple Living for a Complicated World").
When Suzanne isn't writing, she's probably playing with puppies. She's been involved with Guide Dogs for the Blind for over fifteen years. Raising puppies, she says, is like eating a potato chip. You just can't stop at one.
Readers are invited to stop by Suzanne's website at suzannewoodsfisher.com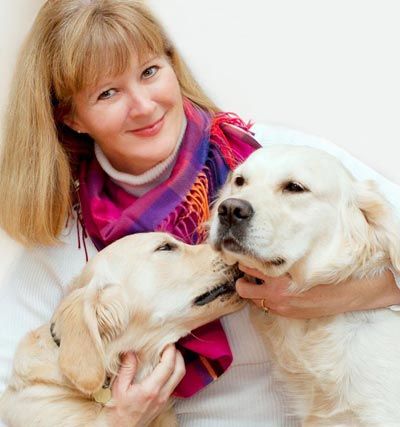 Book Review by Bree Herron
You are not Indian. You look with your eyes. If you were Indian, then you would see with your heart." pg. 111.
This book depicted a time in history perfectly, though a work of fiction, the historical aspect was superb. The living interactions between the Natives and the settlers was tense, and the tribute children were real in those times, I found myself really enjoying this book filled with my favorite time period.
There is quite a blend of characters in this book, from Amish, to Scottish, "American" to Natives.  We are seeing the story through many eyes, but Fleix was by far one that I personally enjoyed. It was neat to have the male perspective in between the females and he was a voice of reason in moments of heat. He balanced Bairn out in many points, and was the rock for when Bairn wasn't found. Anna was another character of strength, she saw more than others and her soft moments in the book packed a punch behind her words. She was steadfast and a great reminder to how much I personally love this series.
Betsy was personally my second favorite character, she gave a unique perspective to captivity and her story tugged on my heart. She showed true faith and strength while struggling in a culture that was not her own. Caleb helped her through this and I absolutely loved him. I know she was suppose to be with Hans but seriously the moment Caleb was in the book I was on his team and wanting fan shirts. He was by far my favorite character, though I wouldn't say he was a primary character.
Tessa was a good reality check type of character. She reminded me that the green-eyed monster rears it head with the most faithful and that we all can learn to push it away. I really loved that she evolved from a teen to a woman in this story, and that it was growth not only in age but in attitude. I would love another story about her and a romance.
The presence of the truth with the Natives was a point that I thought the author touched on perfectly! She showed that the tension was brewing and growing but also pieces of the Native life that isn't always shared. I can't leave this review without saying how much I LOVE the horses, and was so sad to get to the end and find out that they were no more. It was breeds like that, that helped build our country and I would love to know more now after the fact, but do hope the stallion and Caleb get their own stories.  Amazingly researched, and faithfully filled this book will have you in suspense and then heart warming tears.
Have you ever felt tested in your faith?
**DISCLAIMER: I was provided an opportunity to read this book as an Advanced Reader Copy in return for a fair and honest review.
<h2><span class="inner">Giveaway</span></h2>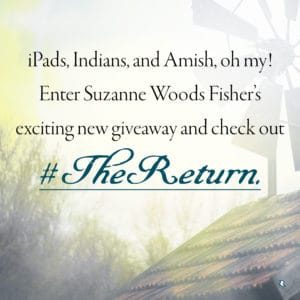 To celebrate her tour, Suzanne is doing an amazing giveaway from August 1 through 14! Check it out:
Four winners will receive one of the prizes below:
An Amish Gift Basket and a copy of The Return
Amish popcorn sampler and a copy of The Return
The Amish Beginning 3 book set series
One grand prize winner will receive:
An iPad Mini
Professional Reader Affiliates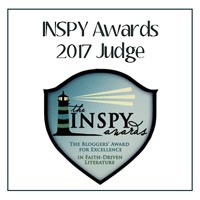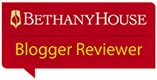 Affiliate Disclosure
I am grateful to be of service and bring you content free of charge. In order to do this, please note that when you click links and purchase items, in most (not all) cases I will receive a referral commission. Your support in purchasing through these links supplements the costs of keeping my website up and running, and is very much appreciated!