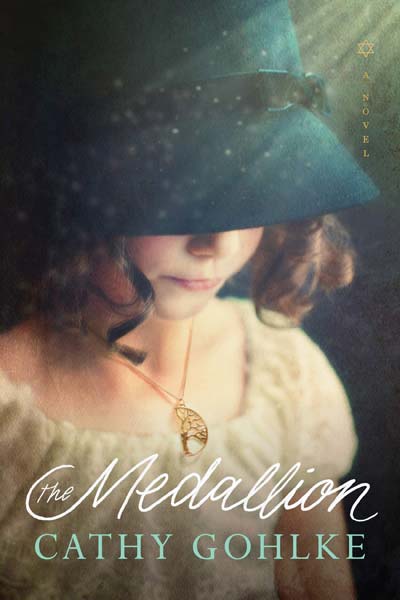 Author: Cathy Gohlke
Publisher: Tyndale House Publishers, Inc.
Print Length: 432 pages
Release Date: June 4, 2019
I Rate it:    
Genre: Christian
For fans of bestselling World War II fiction like Sarah's Key and The Nightingale comes an illuminating tale of courage, sacrifice, and survival, about two couples whose lives are ravaged by Hitler's mad war yet eventually redeemed through the fate of one little girl.
Seemingly overnight, the German blitzkrieg of Warsaw in 1939 turns its streets to a war zone and shatters the life of each citizen―Polish, Jewish, or otherwise. Sophie Kumiega, a British bride working in the city's library, awaits news of her husband, Janek, recently deployed with the Polish Air Force. Though Sophie is determined that she and the baby in her womb will stay safe, the days ahead will draw her into the plight of those around her, compelling her to help, whatever the danger.
Rosa and Itzhak Dunovich never imagined they would welcome their longed-for first child in the Jewish ghetto, or that they would let anything tear their family apart. But as daily atrocities intensify, Rosa soon faces a terrifying reality: to save their daughter's life, she must send her into hiding. Her only hope of finding her after the war―if any of them survive―is a medallion she cuts in half and places around her neck.
Inspired by true events of Poland's darkest days and brightest heroes, The Medallion paints a stunning portrait of war and its aftermath, daring us to believe that when all seems lost, God can make a way forward.

Cathy Gohlke is the three-time Christy Award-winning author of the critically acclaimed novels The Medallion, Until We Find Home, Secrets She Kept (winner of the 2016 Carol and INSPY Awards), Saving Amelie (winner of the 2015 INSPY Award), Band of Sisters, Promise Me This (listed by Library Journal as one of the best books of 2012), William Henry Is a Fine Name, and I Have Seen Him in the Watchfires (listed by Library Journal as one of the best books of 2008), which also won the American Christian Fiction Writers' Book of the Year Award.
Cathy writes novels steeped with inspirational lessons from history. Her stories reveal how people break the chains that bind them and triumph over adversity through faith.
When not traveling to historic sites for research, she, her husband, and their dog, Reilly, divide their time between Northern Virginia and the Jersey Shore, enjoying time with their grown children and grandchildren.
You can find Cathy on: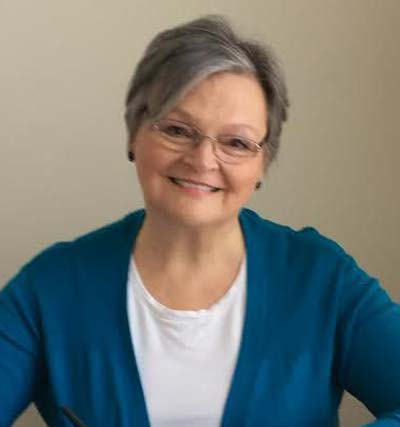 Book Review by Bree Herron
One of the most compelling WWII novels I have ever read, The Medallion brings to life the struggles and hardships in Poland during this time. I was blown away with the details that weren't left out even in describing our beloved characters. Each interaction and event brought the reader further back in time. It was within these pages that we as readers see a struggle with faith, country and love, but also the renewal of all these through the struggles and pain. 
This isn't a dual time novel but one where all the character are woven into the same time period. Rosa and Sophie are the two women that resounded with me through out the book. We see male characters as well, and many brought tears to my eyes in their sacrifices. In fact, that was a resounding note through this book that these characters portrayed people who truly made these sacrifices and faced the life altering decisions. I was impacted immensely from Sophie struggling to find a way to help and yet stay alive. Her internal struggle made her so real to me and I could feel as though I was walking in her shoes.  
The cover rings true to an important detail in this book. It was a cover that misted my eyes, as I thought of the reason the beautiful little girl wore the medallion. It is hauntingly beautiful.
Rosa had just really given up hope on having a child when she was blessed with one. It was a beautiful moment and one that as a parent spoke to my heart. There is never a more life altering time than becoming a parent. 
However, I lived for each moment Sophie found strength in helping those around her. I was driven to the edge of my seat with feeling her emotions and thought process. Her choosing to help save lives, and fully understanding the level that many went to in order to save her life was breathtaking. 
If you are a WWII fan this book taking place in Poland will speak to you. It was so well done and researched. The setting literally comes to life in the pages, it might as well have been a running movie in my mind, I could vividly see each scene and setting moment in Poland. 
I had goosebumps, and chills finishing this book. I cried, I smiled, and I felt the warmth of faith. To even catch a glimmer of what happened in WWII leads the reader to be more mindful of our current world and struggles. It puts things into perspective. This is the best fictional WWII novel out there, and will bring readers to the edge of their seats, hosting a box of Kleenex, and leaving them struggling to find the words of brilliance that is this book. I highly recommend reading this novel, there isn't another out there like it. 
Please join the conversation and comment below. Have you read… If so what did you think/like?
**DISCLAIMER: I was provided an opportunity to read this book as an Advanced Reader Copy in return for a fair and honest review.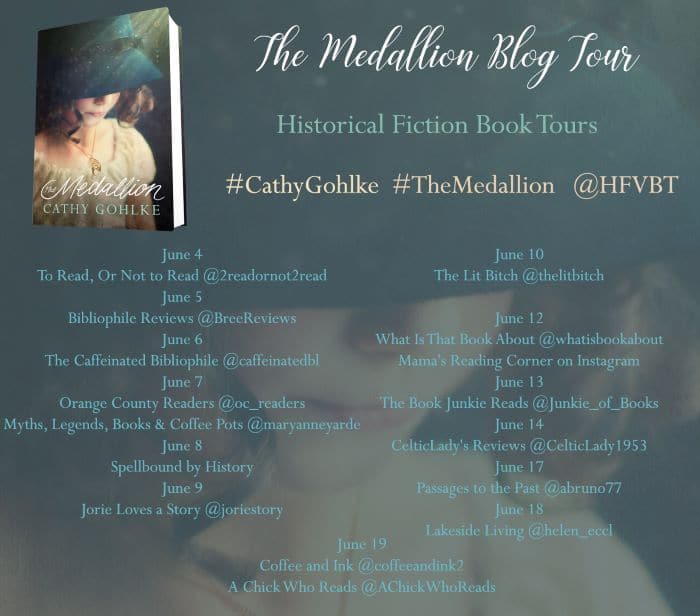 During the Blog Tour, we will be giving away 5 paperback copies of The Medallion! To enter, please use the Gleam form below.
Giveaway Rules
– Giveaway ends at 11:59 pm EST on June 19th. You must be 18 or older to enter.
– Giveaway is open to US only.
– Only one entry per household.
– All giveaway entrants agree to be honest and not cheat the systems; any suspicion of fraud is decided upon by blog/site owner and the sponsor, and entrants may be disqualified at our discretion.
– The winner has 48 hours to claim prize or a new winner is chosen
Find out all the details and enter to WIN at The Medallion  Tour Giveaway.
Professional Reader Affiliates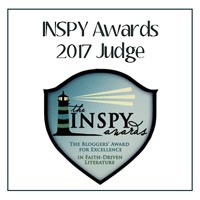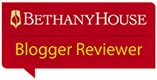 Affiliate Disclosure
I am grateful to be of service and bring you content free of charge. In order to do this, please note that when you click links and purchase items, in most (not all) cases I will receive a referral commission. Your support in purchasing through these links supplements the costs of keeping my website up and running, and is very much appreciated!