The Lost Art of Relationship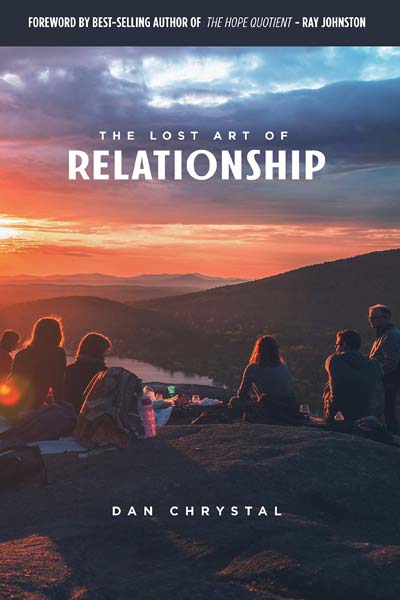 Author: Dan Chrystal
Publisher: The Sophos Group; 1 edition
Print Length: 239 pages
Release Date: October 15, 2018
I Rate it:    
Genre: Christian
Relationships are beautiful messes.
Relationship is a journey of discovery—a lost art, in fact. This generation has major challenges in deepening and growing personal relationships. Our technology-flooded environment has left many with limited relational experience and a fear of face-to-face connection, meeting new people, and going deep in relationship.
The church has done a decent job of helping people understand the need and importance of a relationship with God, but what about with each other? At the heart of every man, woman, and child is the need for connection—for relationships with people who love them for who they are.
In The Lost Art of Relationship, Dan Chrystal gets at the true heart of relationship based on the time-honored instruction "to love your neighbor as you love yourself." But what does that mean? How do we live out this odd instruction? Who is my neighbor, anyway? What makes relationships healthy, and what makes them fail? Through Dan's personal stories and difficult life lessons, readers will come away encouraged, inspired, and motivated to love the people in their life more fully. If you desire deep and meaningful connections, now is the time to discover the lost art of relationship.  
"This book will make you laugh and cry. It will make you look at things in a fresh new way. And it will definitely make you uncomfortable. …ultimately, Dan calls us to live, love, and lead like the Jesus we claim to follow."
—Ray Johnston, author of The Hope Quotient and founding and lead pastor at Bayside Church, Roseville, California
"The Lost Art of Relationship is like a roadmap to finding, building, and treasuring friendships….never before have people seemed so adrift of meaningful, face-to-face relationships. If you are someone who longs for deeper connections, then Dan's book was written for you!"
—Chris Bueno, Chief Executive Officer of Ocean Avenue Entertainment
"Dan has the gift of risk-taking in seeking out and building relationships. If you want a quick fix to relationships, don't read this book. But, if you want to learn how to build life-long, meaningful friendships, then this book might be for you."
—Dr. Sam Huddleston, Assistant Superintendent Assemblies of God, Northern California District, and author of Five Years to Life
For two years, I experienced what many would call a "wilderness experience." I truly felt forgotten. I had spent twenty years in various aspects of church work having met and coached hundreds of people, and I still felt like I didn't truly understand why I was put on this earth. I have moved nine times in my adult life. Everywhere I've lived, I had to start over—at work, home, schools for kids, and especially in relationship with others.
The last move was different. This time I was no longer looking to connect simply for the sake of connecting. There was a purpose for connection that was brewing inside me. That purpose became the driving force of my life and remains that way today. In fact, it consumes my thought life, relationships, ministry, and every aspect of what I do, think, and say.
Connecting with others has been a part of my life wherever I have gone. This came from watching my mom over many years meet, talk to, and befriend hundreds of people. At her funeral, I had just about that many tell me "thank you" for allowing my mom to be a part of their lives—how she encouraged them and truly got to know them for who they are.
During my two-year "wilderness" period, there was a realization that over all the moves, restarts, connections, coffee appointments, coaching, lunches, and dinners with people, I was learning the essence of what I believe we are called, or actually commanded, to do by Jesus. Such a simple sentence, "Love your neighbor as yourself." However, it is one of the most difficult things to live out every day. Let's face it; relationships are messy. They can be downright frustrating at times, but they are a necessary part of life, and the second most important thing to God.
I am by no means an "expert" in relationship. I am and always will be a student of it. I have watched relationships thrive, survive, and some fall away. There are so many divisions that come between us, and during those two years of struggling with my purpose, it became clear—God has designed, purposed, and prepared me to help others discover what it means to love your neighbor as yourself. I am not perfect at this. As a matter of fact, I struggle—sometimes daily. That is what sparked the writing of this book. I have found there is an art to relationship. For most, it is a lost art, one that can be rediscovered. I would love it if you would join me in discovering The Lost Art of Relationship.
Dan Chrystal has over twenty-three years of ministry and relationship experience. He serves as one of the pastors for Bayside Church Granite Bay, under the dynamic leadership of founding pastor, Ray Johnston. Dan is a vibrant speaker and a dedicated life, career, and couple's coach. He holds an MBA in executive leadership from Kaplan University (now Purdue Global University) and is currently studying law at Concord Law School. His extensive ministry background has taken him all over the country, from the east coast to the west, in varying capacities, including Lead Pastor, Administrative Pastor, Associate Pastor, Worship Leader, and Youth Pastor. An avid student of relationship, Dan is passionate about helping others to love their neighbors as themselves.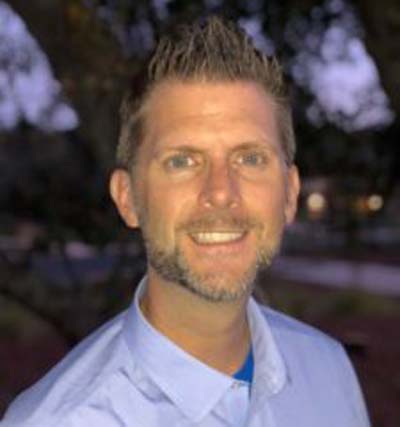 Book Review by Bree Herron
This book was a read that comes off easy but has strong points and much that readers will find to think over.  This book has come at the perfect time for many in society, a society that puts more value on their social media friend count then their friends that are in their humanistic form. There is great information for those that need help in how to deal with struggling relationships and just a good refresher on why having a healthy relationship is important. Easily a book to recommend to Christian friends and non-Christian friends. 
**DISCLAIMER: I was provided an opportunity to read this book as an Advanced Reader Copy in return for a fair and honest review.
To celebrate his tour, Dan is giving away a grand prize of an Echo 2nd Generation Smart Speaker with Alexa!!
Be sure to comment on the blog stops for nine extra entries into the giveaway!
Find out all the details and enter to WIN at The Lost Art of Relationship Celebration Tour Giveaway.
Professional Reader Affiliates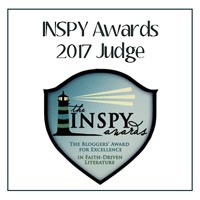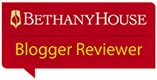 Affiliate Disclosure
I am grateful to be of service and bring you content free of charge. In order to do this, please note that when you click links and purchase items, in most (not all) cases I will receive a referral commission. Your support in purchasing through these links supplements the costs of keeping my website up and running, and is very much appreciated!