Bookish Feature: The Linen God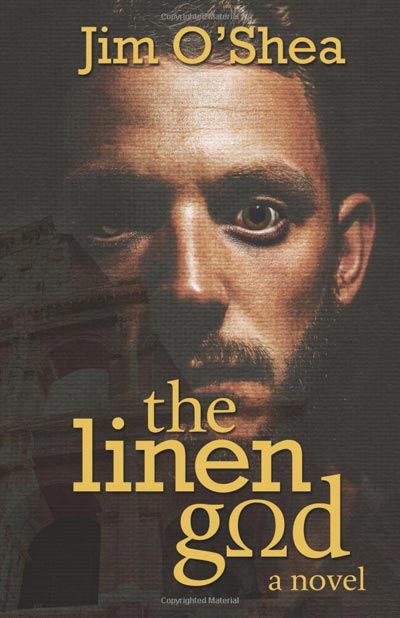 Author: Jim O'Shea
Publisher: Ambassador International
Print Length: 290 pages
Release Date: February 26, 2018
I Rate it:    
Genre: Christian
The Shroud of Turin is the most studied and controversial religious relic in human history.
The ancient linen cloth bears the image of a man, alleged to be that of Jesus of Nazareth. What if it were real? What if it contained a secret powerful enough to alter the course of human history? And what if it fell into the wrong hands?
Manny Lusum is convinced the Shroud is the genuine article and obsessed with proving it scientifically. Grace Barden is not only Manny's best friend, but also secretly in love with the physics student and soon-to-be Catholic priest. Across the globe, three grisly murders and the theft of a secret manuscript thrust Grace and Manny into a generations-old conspiracy of biblical proportions. From New York to Rome to the inner sanctum of the Vatican, they struggle to untangle a bizarre mystery surrounding the controversial artifact. In a dramatic confrontation between faith and the ultimate evil on the world stage, Grace and Manny are pushed to the edge of an abyss, balanced on the brink between heaven and hell.
This suspenseful and captivating thriller is perfect for fans of Dan Brown, John Grisham, Robert Ludlum, and David Baldacci. Order your copy today and experience a unique blend of history, science, conscience, religion and a battle of good versus evil that will keep you reading into the early morning hours!
" . . . a wonderfully engaging, page-turning thriller."
—Doug Peterson, Award Winning Author
of The Vanishing Woman and The Puzzle People
Grace considered the events of the past few days as late afternoon shadows lengthened on the narrow city streets outside of Manny's apartment. Connections formed, broke apart, and formed again, circling around theories that made sense one minute and seemed ludicrous the next. The truth was, nothing made sense.
She eyed the mysterious package out of the corner of her eye. About the size of a shirt box, it was wrapped in plain brown paper and had her mother's name and address in black print in the center. She hit redial on her phone and waited. Voice mail again. She disconnected.
Manny called from the kitchen. "Still no answer?"
"I've tried four times. It goes immediately to voice mail."
"Four times?"
"The last two were just to hear her voice." She sighed. "I miss her, Manny."
"It's probably just a dead battery. I'll bet she doesn't have a converter for her charger. You can't plug American electronics into most European plugs without one."
Her neck muscles relaxed. It could be that simple. "She did leave in a hurry."
Jim is a long-time resident of Chesterfield, Missouri..."The City of Sculptures." He is a graduate of the University of Missouri in Columbia and now spends his time crafting novels of suspense that tackle the complex relationship between science and religion, stories designed to take the reader places he or she may not have previously considered.
His debut novel, "The Linen God," has been called "a wonderfully engaging, page-turning thriller" by Doug Peterson (Award Winning Author of The Puzzle People, The Lincoln League, and The Vanishing Woman).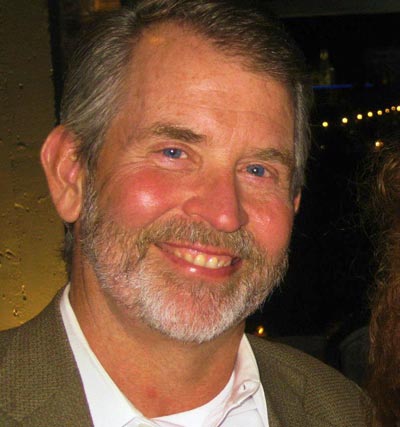 <h2><span class="inner">Giveaway</span></h2>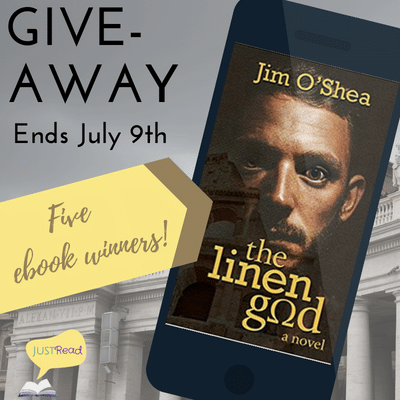 Ambassador International is giving away:
5 winners will receive an ebook copy of The Linen God (open internationally, except where prohibited by law) Enter Here at JustRead Publicity Tours
Professional Reader Affiliates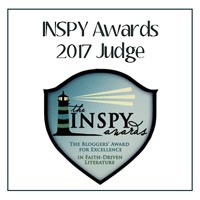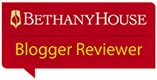 Affiliate Disclosure
I am grateful to be of service and bring you content free of charge. In order to do this, please note that when you click links and purchase items, in most (not all) cases I will receive a referral commission. Your support in purchasing through these links supplements the costs of keeping my website up and running, and is very much appreciated!