The Hope Jar (The Prayer Jars, Book 1)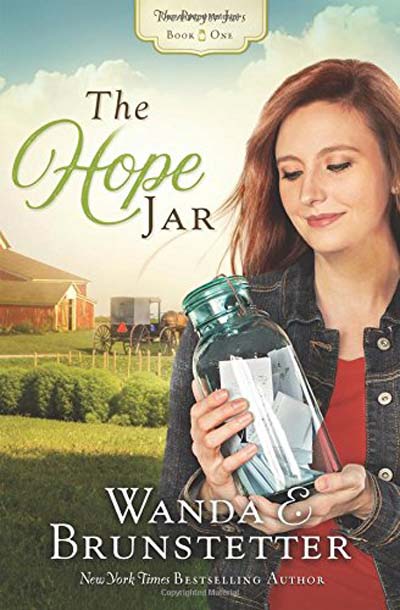 Author: Wanda E. Brunstetter
Publisher: Shiloh Run Press
Print Length: 320 pages
Release Date: August 7, 2018
I Rate it:    
Genre: Christian
A Brand-New Series from New York Times Bestselling Author Wanda E. Brunstetter.
What happens when making an elderly Amish couple very happy means going along with a lie that gets bigger by the day?
Michelle Taylor is not who her new family in Lancaster County believes her to be. The Lapps were looking for their long-lost granddaughter when they met Michelle and she assumed the identity of Sara Murray. Once homeless and hopeless, Michelle has come to love her new Amish friends and even considers the idea of romance among them.
Finding an old blue jar in the barn that is filled with slips of paper containing thoughts, quotes, and prayers by an unknown author becomes a boost to Michelle's budding faith— but also convicting. How can she tell the truth without hurting the ones she has truly come to love?

Guest Post from Shiloh Run Press
Want to make your own prayer jar to pass along to future generations? CLICK HERE to download a printable template you can use to write your sentiments on. Simply cut out each strip of paper when you're finished and put them in the jar of your choice.
Wanda Brunstetter is an award-winning romance novelist who has led millions of readers to lose their heart in the Amish life. She is the author of almost 90 books with more than 10 million copies sold. Many of her books have landed on the top bestseller lists, including the New York Times, USA Today, Publisher's Weekly, CBA, ECPA, and CBD. Wanda is considered one of the founders of the Amish fiction genre, and her work has been covered by national publications, including Time Magazine and USA Today.
Wanda's fascination with the Amish culture developed when she met her husband, Richard, who grew up in a Mennonite church, and whose family has a Pennsylvania Dutch heritage. Meeting her new Mennonite sister-in-laws caused Wanda to yearn for the simpler life. In their travels, she and her husband have become close friends with many Amish people across America. Wanda's desire to explore their culture increased when she discovered that her great-great grandparents were part of the Anabaptist faith.
All of Wanda's novels are based on personal research intended to accurately portray the Amish way of life. Many of her books are well-read and trusted by the Amish, who credit her for giving readers a deeper understanding of the people and their customs.
Wanda's primary attraction to the Amish is their desire to live a devout Christian life that strives to honor God, work hard, and maintain close family ties. Whenever she visits her Amish friends, Wanda finds herself drawn to their peaceful lifestyle, sincerity, and close family ties, which is in stark contrast to the chaos and busyness that plagues so many modern "Englishers." Time and time again, Wanda loses her heart in the Amish life, and she hopes her readers will, too.
You can find Wanda on: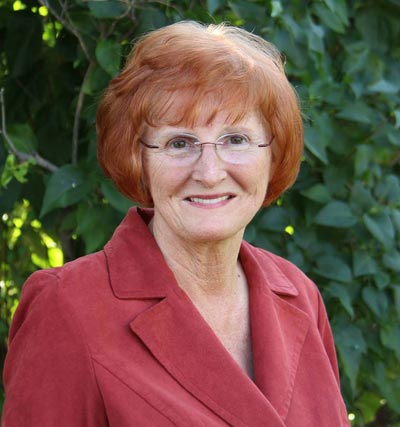 Book Review by Bree Herron
Welcome to a new series from an enduring and charming author. I was curious the moment I read the book's summary. I wondered where it would take me and the characters. It was a complex story, Michelle in so much need of love that even the reader's heart will hurt for her, and Sara looking for her family after her mother dies. Michelle makes choices that aren't honest but I do believe she has a good heart and soul. She became Sara and in doing so, lied to those that showed her love.
I was thinking of all my experience working with kids that have a background similar to Michelle's and as a reader I was able to forgive and want to nurture this character. It was extremely realistic in this character and the entire story, I loved that the Amish community opened Michelle's eyes and heart in  way that she hadn't experienced before. It was opening for the reader as well, we should learn to forgive and love the way that these characters did.
I was wanting more closure in this story, but I think it will happen through the series and that certainly has me ready to read the rest. I truly believe this book will make us all kinder and more thoughtful.
**DISCLAIMER: I was provided an opportunity to read this book as an Advanced Reader Copy in return for a fair and honest review.
<h2><span class="inner">Giveaway</span></h2>
To celebrate her tour, Wanda is giving away a grand prize that includes a $25 Amazon Gift Card, jar-shaped notepad, and a copy of The Hope Jar (with an autographed book plate inside). Find out all the details and enter to WIN at The Hope Jar Celebration Tour Giveaway.
Professional Reader Affiliates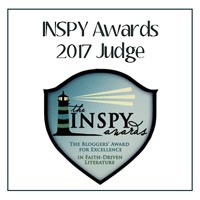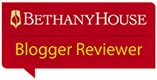 Affiliate Disclosure
I am grateful to be of service and bring you content free of charge. In order to do this, please note that when you click links and purchase items, in most (not all) cases I will receive a referral commission. Your support in purchasing through these links supplements the costs of keeping my website up and running, and is very much appreciated!