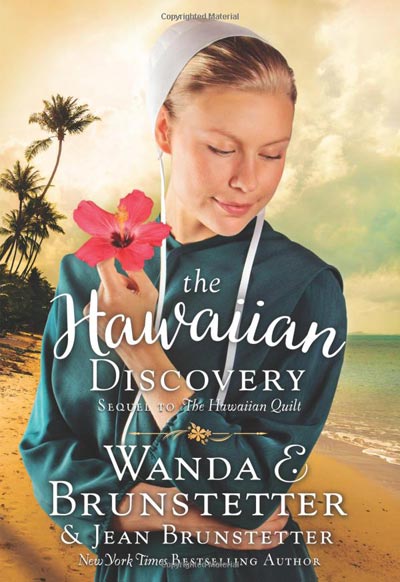 Author: Wanda E. Brunstetter, Jean Brunstetter
Publisher: Shiloh Run Press
Print Length: 256 pages
Release Date: June 5, 2018
I Rate it:    
Genre: Christian
An Amish Woman Finds Love in Hawaii
Ellen Lambright mourned when her best friend, Mandy, moved from Indiana to Hawaii. But now Ellen has received the Amish church's permission to go to Hawaii and help Mandy through challenging times. Rob Smith works on the Williams family's organic farm, far from his past mistakes and burning regrets. When Ellen befriends Rob, the attraction is mutual, but her commitment to the Amish faith stands between them. Could a heartfelt discovery lead to forgiveness, reunion, and love? Or is Ellen's destiny waiting for her in Indiana?
Find out in this sequel to The Hawaiian Quilt from New York Times bestselling author Wanda E. Brunstetter, writing with her daughter-in-law Jean Brunstetter.
Wanda Brunstetter is an award-winning romance novelist who has led millions of readers to lose their heart in the Amish life. She is the author of almost 90 books with more than 10 million copies sold. Many of her books have landed on the top bestseller lists, including the New York Times, USA Today, Publisher's Weekly, CBA, ECPA, and CBD. Wanda is considered one of the founders of the Amish fiction genre, and her work has been covered by national publications, including Time Magazine and USA Today.
Wanda's fascination with the Amish culture developed when she met her husband, Richard, who grew up in a Mennonite church, and whose family has a Pennsylvania Dutch heritage. Meeting her new Mennonite sister-in-laws caused Wanda to yearn for the simpler life. In their travels, she and her husband have become close friends with many Amish people across America. Wanda's desire to explore their culture increased when she discovered that her great-great grandparents were part of the Anabaptist faith.
All of Wanda's novels are based on personal research intended to accurately portray the Amish way of life. Many of her books are well-read and trusted by the Amish, who credit her for giving readers a deeper understanding of the people and their customs.
Wanda's primary attraction to the Amish is their desire to live a devout Christian life that strives to honor God, work hard, and maintain close family ties. Whenever she visits her Amish friends, Wanda finds herself drawn to their peaceful lifestyle, sincerity, and close family ties, which is in stark contrast to the chaos and busyness that plagues so many modern "Englishers." Time and time again, Wanda loses her heart in the Amish life, and she hopes her readers will, too.
You can find Wanda on: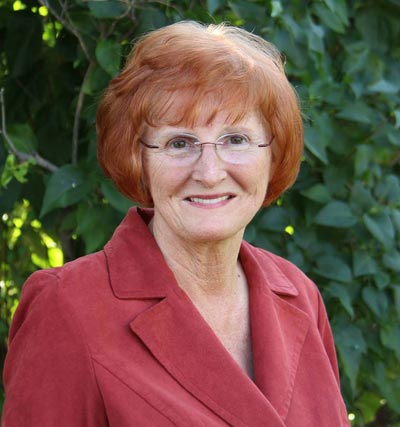 Book Review by Bree Herron
Travel to the islands of Hawaii with Ellen, our lovely Amish girl who's heart is truly made of gold. Enter a man that could make her rethink her life and the beauty of the setting. Mix these all together and you have a delightful summer read.
Ellen is a great friend, and not able to say no when those she loves needs help. Her traveling from her small area in Indiana to the beautiful Hawaii was probably like how many of us would feel going to paradise. Ellen is a sweet and kind character with the ability to make readers her friends. I like to think that I always walk away friends with each character I meet.
Ellen and Rob getting close to each other were some of my favorite moments in the novel. They were simple and sweet moments but they last in the mind and on the heart. Ellen and Rob were easily a reason to believe in love can come from different worlds.
Can I just go to Hawaii? End setting idea here. No, I think that it is very unique to the Amish book world to have stories set in Hawaii. It is different and refreshing.
Overall, there is so much to love about this book that readers could spend hours raving about it. I am going to save you hours of hearing my words and suggest you spend the time reading this book. It will be one of your favorite summer reads.
**DISCLAIMER: I was provided an opportunity to read this book as an Advanced Reader Copy in return for a fair and honest review.
Professional Reader Affiliates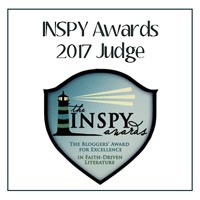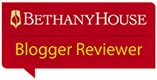 Affiliate Disclosure
I am grateful to be of service and bring you content free of charge. In order to do this, please note that when you click links and purchase items, in most (not all) cases I will receive a referral commission. Your support in purchasing through these links supplements the costs of keeping my website up and running, and is very much appreciated!