The Gift of Prophetic Encouragement
Author: Debbie Kitterman
Publisher: Chosen Books
Print Length: 208 pages
Release Date: August 21, 2018
I Rate it:    
Genre: Christian
Change the World around You through a Lifestyle of Encouragement
From the beginning God has been communicating with mankind, just as he did when he talked with Adam and Eve in the Garden. Yet far too many people believe that talking with God is extraordinary when, in fact, it should be an ordinary part of our Christian life. Jesus modeled this two-way conversation. He also embraced a lifestyle of encouragement, changing the atmosphere and lives of people everywhere he went. We can do the same.
Full of powerful testimonies and practical application, this book will help you break out of your comfort zone and embrace a lifestyle of encouraging others–just as Jesus did. You will learn how to deepen your relationship with God, open a direct line of communication with him, and share his words with others.

Guest Post from Debbie Kitterman
If you asked me what I wanted to be when I grew up, my answer never wavered. As far back as I can remember, I wanted to be a wife, a mother, and a writer. As a young elementary age girl, I always had my head in the clouds dreaming up different stories. In fact, every Sunday afternoon after church I would be found with my notebook writing creative short stories and poetry while pretending to watch old westerns or kung-fu movies with my dad.
I always dreamed I would write historical fiction stories with a splash of romance thrown in. I love historical fiction and it blends the two subjects in school that I loved, history and creative writing. However, through life's circumstances and disappointments in college, I gave up on the writing dream. I let the dreams of one day being a writer slip away. I figured it must have been a little girl dream so I set it aside and moved forward through life.
However, when God has a plan, there is no running from Him. I felt a stirring in my heart to write again after taking a trip to Wyoming and meeting a well-known fiction author. I came home from that trip and started writing only to hit a wall … the dreaded writers block and an uncertainty of what to do. Then the busyness of life took over and I again shelved the dream of writing.
God let me go only so far, and then He began to stir me again. This time, He had other people confirm that yes, indeed it was time I stop running and start writing. I love how God is relentless and patient all at the same time. Never in a million years did I think that I would be an author of non-fiction books. The book "The Gift of Prophetic Encouragement: Hearing the Words of God for Others," shares my journey of faith leading me to a deeper relationship with God. God not only longs to have His children speak to Him, but He longs to speak to us. Real relationships entail two-way conversation.
God longs for His people to use all the gifts He has given them. This gift of prophetic encouragement is for everyone. It is simply sharing Holy Spirit-inspired words of edification, exhortation, and comfort to people as we go about our day-to-day life. Every Christ follower needs to follow the example of Jesus and operate in this profoundly encouraging gift. The Gift of prophetic encouragement breathes life, love and hope into the dry places of our lives.
I invite you to join me on an adventure as we go deeper in our relationships with Jesus and discover how God will use us as a gift of encouragement.
May we all rise to the challenge and dare to hear God today, so we can be a gift of encouragement to others.
Blessings,
Debbie Kitterman
Debbie Kitterman is an author, a speaker, and the founder of Dare 2 Hear, a ministry that trains individuals to hear the voice of God. She travels to churches internationally and is the founder and teacher of d2htraining.com, an online course designed to equip the believer in releasing God's heart. She is also a licensed and ordained Foursquare pastor currently serving with her husband, Pastor John Kitterman, as senior pastor of Restoration Church in Lacey, Washington.
You can find Debbie on:
Book Review by Bree Herron
Well written and insightful, The Gift of Prophetic Encouragement is a great resource to Christians. I found it to be easy to follow and with guiding it was understandable. I think that many could find this book to be a resource in their daily lives and growth in faith. For understanding and assurance in the path we should follow this book does a good job of setting up and explaining prophetic moments that we can see and have.Simply defined, and yet complex and detailed in explanation this book is a tool many should have.
**DISCLAIMER: I was provided an opportunity to read this book as an Advanced Reader Copy in return for a fair and honest review.
<h2><span class="inner">Giveaway</span></h2>
To celebrate her tour, Debbie is giving away
Grand Prize: $50 Amazon card plus a book and an INTENT bracelet inscribed with the words, "Be the Gift", access to online training
1st place: An INTENT bracelet with the words "Be the Gift" plus book plus access to on line training
2nd place: Book plus access to on line training!!
Be sure to comment on the blog stops for nine extra entries into the giveaway!
Find out all the details and enter to WIN at The Gift of Prophetic Encouragement Celebration Tour Giveaway.
Professional Reader Affiliates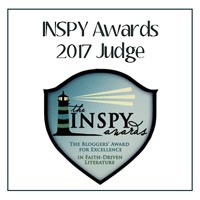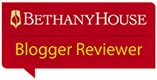 Affiliate Disclosure
I am grateful to be of service and bring you content free of charge. In order to do this, please note that when you click links and purchase items, in most (not all) cases I will receive a referral commission. Your support in purchasing through these links supplements the costs of keeping my website up and running, and is very much appreciated!