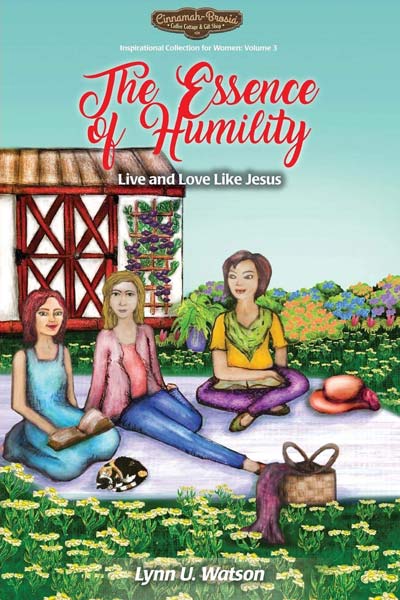 Author: Lynn U. Watson
Publisher: Lynn U. Watson
Print Length: 163 pages
Release Date: November 2, 2018
I Rate it:    
Genre: Christian
Unresolved anger, arrogance, revenge, unkindness, rudeness, ungratefulness, lying, self-dependency – their common denominator: they prevent us from living and loving like Jesus. The One and only Perfect Man, also walked in perfect humility. He lived for His Father's glory and for us. He invites us to imitate Him.
Aromatic plants and botanicals like lavender, orange, and eucalyptus grace the pages of Scripture and teach us about living a humble lifestyle that mimics Jesus'.
In each chapter:
•Cinnamah-Brosia and friends start us on our journey with their own life stories (based on real-life stories from real-life women like you and me).
•A devotion in each chapter brings fresh insight into the botanical in the Bible and how God teaches us important lessons from them.
•Another focuses on a woman of the Bible, who exemplifies a humble lifestyle. You know these women's stories, but observe humble aspects of their lives, which may have escaped you in the past.
•As always, icing on the cake comes in the form of "Fun Facts" and "Your Turn" (ideas for using the botanical in your home/life).
Grab your favorite latte and join Cinnamah-Brosia and friends for another aromatic adventure through the Bible.
Perfect for individuals or groups.

My first lesson in humility for Volume 3 of Cinnamah-Brosia's Inspirational Collection came from an assumption. Right. Those are never a grand idea.
When God spoke to me about writing this book, he clearly gave me the subject: Love. I immediately headed to 1 Corinthians 13 – The Love Chapter of the Bible. Of course the book's title would be The Essence of Love. The end material of The Essence of Joy announced the new "Love" title coming in 2018.
And God laughed. I read 1 Corinthians 13 over and over again. It whispered "humility" over and over again. I called my dear friend – the one I consult with on every one of these books – and said, "You know what? Listen to this. Love is patient – humility. Love is kind – humility. Love is not arrogant – humility. You get the idea. Every single line of this beautiful passage comes down to the barest bones: humility."
We both laughed a little, too. And we thanked God He clarified His instructions.
To live and love like Jesus requires us to humbly trust God and to humbly serve others.
In Philippians 2, the Apostle Paul presents a lengthy discourse on the humility of Christ. It begins like this:
If then there is any encouragement in Christ, if any consolation of love, if any fellowship with the Spirit, if any affection and mercy, fulfill my joy by thinking the same way, having the same love, sharing the same feelings, focusing on one goal. Do nothing out of rivalry or conceit, but in humility consider others as more important than yourselves. Everyone should look out not only for his own interests, but also for the interests of others.
~Philippians 2:1-4 (HCSB)
The title morphed to The Essence of Humility. I placed the focus on common everyday botanicals and plants – those familiar to us today – for this third volume in the collection. The fun came as I dug the plants from Scripture. I pray you enjoy the connections as much as I did uncovering them and connecting them to Jesus' life, and to a whole list of characters who lived on the pages of the Bible, along with our contemporaries here in the 21st century.
Thank you for choosing The Essence of Humility. So very many titles out there shout to be read. I am humbled for you to spend time with me here. I have prayed for every one of you.
Copyright 2018, Lynn U. Watson
Lynn Watson combines many years' experience in women's ministry, love of essential oils, and her passion for God's word to bring her readers freshly inspired encouragement for their walk with Jesus. Her devotional, The Essence of Courage, was recognized as a 'must read' by regional publishing industry leaders. Married since 1973, Lynn and Steve have filled their Bartlett, Tennessee home with handmade treasures and lots of love for family, especially their five beautiful (of course) grandchildren. Aromas of freshly baked bread often fill Lynn's kitchen. Jasmine, her tuxedo kitty, enjoys sleeping in Lynn's lap while she writes.
Book Review by Bree Herron
Enter back into Cinnamah-Brosia's world and be gifted a good dose of faith and humility. The realistic aspect of this book makes it relatable and enjoyable to many readers. I felt as though each problem was one that we could easily face in our lives. The mixture between character relationships, essential oils, and biblical tidbits make this an engage and delightful read.   I think that this is a series that many can start to enjoy and pick up anywhere.
**DISCLAIMER: I was provided an opportunity to read this book as an Advanced Reader Copy in return for a fair and honest review.
To celebrate her tour, Lynn is giving away a grand prize of a wire basket that includes a hand-stamped "Gratitude, Kindness, Humility, Love" spoon necklace, Hillhouse Naturals fresh Linen hand lotion, locally hand-crafted Lavender-Eucalyptus body and foot scrub, embroidered "Love One Another" hand towel (nice 'n soft), cozy Chamomile herbal tea, and a paperback copy of The Essence of Humility!!
Be sure to comment on the blog stops for nine extra entries into the giveaway!
Find out all the details and enter to WIN at The Essence of Humility Celebration Tour Giveaway.
Professional Reader Affiliates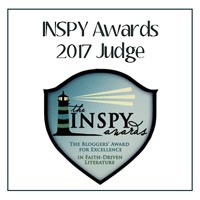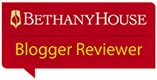 Affiliate Disclosure
I am grateful to be of service and bring you content free of charge. In order to do this, please note that when you click links and purchase items, in most (not all) cases I will receive a referral commission. Your support in purchasing through these links supplements the costs of keeping my website up and running, and is very much appreciated!