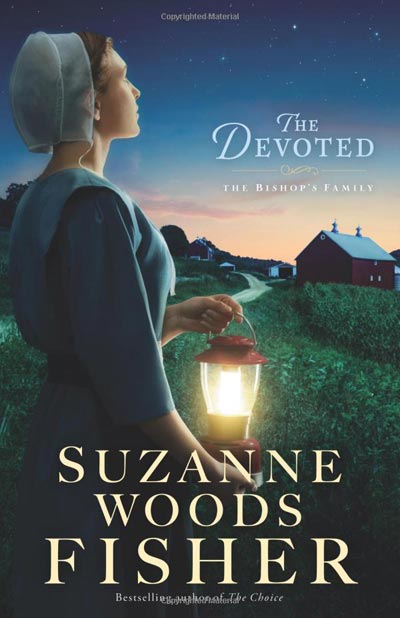 Author: Suzanne Woods Fisher
Publisher: Revell
Print Length: 336 pages
Release Date: October 4, 2016
I Rate it:    
Genre: Christian
Fan Favorite Suzanne Woods Fisher Offers Readers Tender Romance, Humor, and Plenty of Surprises
Bright, curious, and restless, Ruthie Stoltzfus loves her family but is stuck in a sea of indecision about her future: Should she stay Amish? Or should she leave? She's done all she can to prepare to go–passed the GED, saved her money–but she can't quite set her journey into motion.
Patrick Kelly is a young man on a journey of his own. He's come to Stoney Ridge to convert to the Amish and has given himself thirty days to learn the language, drive a buggy, and adapt to "everything Plain." Time, to Patrick, is of the essence. Every moment is to be cherished, especially the hours he spends with Ruthie, his Penn Dutch tutor.
Ruthie's next-door neighbor and cunning ex-boyfriend, Luke Schrock, is drawn to trouble like a moth to a flame. Rebellious, headstrong, defiant, Luke will do anything to win Ruthie back–anything–and Patrick Kelly is getting in his way.
Bestselling author Suzanne Woods Fisher invites readers back to Stoney Ridge for a story of dreams deferred and hopes fulfilled–complete with Fisher's signature twists that never fail to leave readers delighted.

Suzanne Woods Fisher has a specialty: she writes about real people living in faith-based communities. With over 750,000 copies of books sold worldwide, she is the bestselling, award-winning author of more than twenty-five books, ranging from children's books ('The Adventures of Lily Lapp' series) to novels ("The Choice") to non-fiction books ("Amish Peace: Simple Living for a Complicated World").
When Suzanne isn't writing, she's probably playing with puppies. She's been involved with Guide Dogs for the Blind for over fifteen years. Raising puppies, she says, is like eating a potato chip. You just can't stop at one.
Readers are invited to stop by Suzanne's website at suzannewoodsfisher.com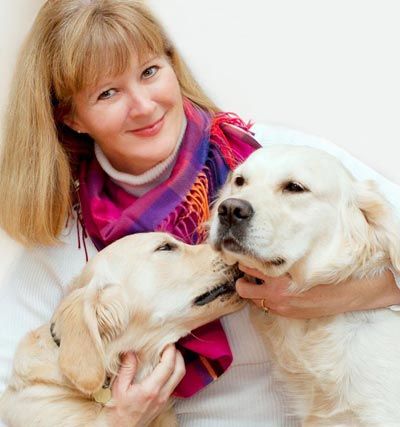 Book Review by Bree Herron
Hi, my friends this is going to be my FAN girl moment of the month! I am a HUGE fan of Suzanne Woods Fisher and when this opportunity arose I was quick to apply for a review spot. To be honest, I would have gladly been apart of this tour in anyway. But I was lucky to read Devoted, and I am forever changed.
Amish fiction for me is hard. I will either really love it, or it will be one of those that seems like all the rest. This book is not either! It was so unique to the setting, first of all I loved that our darling Ruthie is hard working and gives an independent thought. She is also tutoring Patrick, a man choosing to become Amish. I loved her in the teaching moment. In fact, Ruthie stood out to me as an Amish woman, she had the reserve but yet drive to do more beyond her life. She struggled with men in her life (good or bad) and God certainly held a plan for this charming young lady.
Devoted, held suspense,love and faith. I am always drawn to reading a book with these qualities, like many I couldn't put this book down. I am praying you will take the chance on reading this book, and see why I fan girl over Suzanne Woods Fisher. I also pray that Ruthie's story touches you, as it did me.
Have you read any books by Suzanne Woods Fisher? If so, which is your favorite?
*Right now on Amazon The Devoted is on sale!
**DISCLAIMER: I was provided an opportunity to read this book as an Advanced Reader Copy in return for a fair and honest review.
<h2><span class="inner">Giveaway</span></h2>
Suzanne Woods Fisher's THE DEVOTED iPad Mini Giveaway
Enter today, but hurry! The giveaway ends on November 2. The winner will be announced November 3 on Suzanne's blog.
Professional Reader Affiliates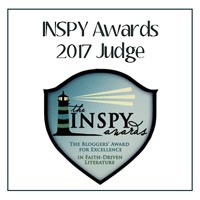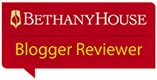 Affiliate Disclosure
I am grateful to be of service and bring you content free of charge. In order to do this, please note that when you click links and purchase items, in most (not all) cases I will receive a referral commission. Your support in purchasing through these links supplements the costs of keeping my website up and running, and is very much appreciated!