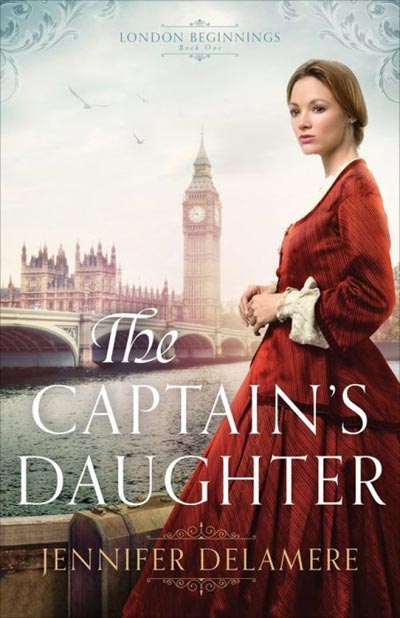 Author: Jennifer Delamere
Publisher: Bethany House Publishers
Print Length: 352 pages
Release Date: June 6, 2017
I Rate it:    
Genre: Christian
Warm-hearted Victorian romance brings 1880s London to life.
When a series of circumstances beyond her control leave Rosalyn Bernay alone and penniless in London, she chances upon a job backstage at a theater that is presenting the most popular show in London. A talented musician and singer, she feels immediately at home and soon becomes enthralled with the idea of pursuing a career on the stage.
A hand injury during a skirmish in India has forced Nate Moran out of the army until he recovers. Filling his time at a stable of horses for hire in London, he has also spent the past two months working nights as a stagehand, filling in for his injured brother. Although he's glad he can help his family through a tough time, he is counting the days until he can rejoin his regiment. London holds bitter memories for him that he is anxious to escape. But then he meets the beautiful woman who has found a new lease on life in the very place Nate can't wait to leave behind.
Jennifer Delamere writes tales of the past...and of new beginnings. Her debut novel "An Heiress at Heart" was a Romance Writers of America RITA® award finalist. Her follow-up novel, "A Lady Most Lovely," received a starred review from Publishers Weekly and the Maggie Award for Excellence from Georgia Romance Writers. Jennifer earned a B.A. in English from McGill University in Montreal, Canada, where she became fluent in French and developed an abiding passion for winter sports. She's been an editor of nonfiction and educational materials for nearly two decades. She loves reading classics and histories, which she mines for the vivid details to bring to life the people and places in her books.
You can find Jennifer on:
Book Review by Bree Herron
Imagine being a young lady in a rough London city. Where you were fearful and scared of even a shadow. Now imagine a knight in tarnished armor showing up to aide and love you. Sounds pretty good,right? This begins the love I found for this stunning novel.
Character: Rosalyn Bernay is tender and sweet. Like a flower she may seem delicate but she withstands the highest storms. Loss in her family, and lack of funding brings her to London. In fear and sorrow Rosalyn quickly learns people aren't what they seem, nor do they try to be better. Rosalyn though, is the better person, she wants those around her to shine in God's light. Nate Moran is a tough man, but his poor heart took such a beating. And then his own physical injuries added the salt to his broken heart wound. He meets Rosalyn in a awkward scene, and soon can't keep the young lady out of his mind. He is fearful of love, and yet opening to the idea of it. I really loved the points that Rosalyn was about to help cultivate in him.
Cover:  Judge this book by its cover and you wouldn't be disappointed. It is stunning! Old world London is shining behind our lovely cover model. It holds a bit of a grey look that makes me think of the smug of the old city, there is hope in that and growth. It is a beautiful cover and one that should be bought on a whim, so if you buy a book because the cover is pretty, this book is pretty inside and out.
Setting: London, oh to be in this grand city, but not during this time. I couldn't imagine being in London when it is working so hard to be a world city, it is full of dark characters, shadows and at moments sorrow. But through it all, there is light, London hosts a light that none can compare, it holds hope and with that hope comes the opportunity to love. I felt that within this book, no matter what these characters faced there was hope.
Faith and Romance: The aspect of faith is prominent in this book, as it should be. It is a testament that God and love will prevail through the darkness. Rosalyn is very strong in her faith from the start, and Nate took sometime. Their budding romance was a sweet garden of new blooms- sweet softness, light and breezy.
Overall: Wow, what a book. I have read it thru twice now and each time my heart is lifted. I feel a strong bond with Rosalyn, she is perseverance and strength with the grace of God. The author really created well sculpted characters that a reader could instantly engage with.  A reader can get carried into the story and the old London setting alone, but the personal struggles and success of the characters really is a story all in its own. The book holds your attention from the breathless start to the heart melting ending. One that is sure to be a favorite on any reader's shelf.
Share your thoughts, and encouragement for the lovely author here!
**DISCLAIMER: I was provided an opportunity to read this book as an Advanced Reader Copy in return for a fair and honest review.
<h2><span class="inner">Giveaway</span></h2>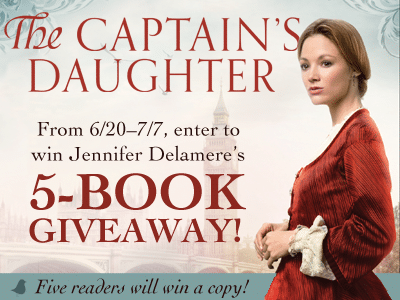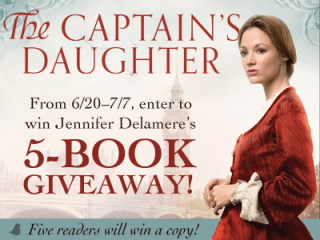 To celebrate her tour, Jennifer  is giving away five prize copies of The Captain's Daughter! Find out all the details and enter to WIN at The Captain's Daughter Litfuse Book Tour.
Professional Reader Affiliates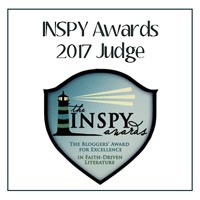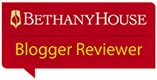 Affiliate Disclosure
I am grateful to be of service and bring you content free of charge. In order to do this, please note that when you click links and purchase items, in most (not all) cases I will receive a referral commission. Your support in purchasing through these links supplements the costs of keeping my website up and running, and is very much appreciated!