The Blue Ribbon Brides Collection: Author Spotlight with Angela Bridenbach
Author(s): Jennifer AlLee ,Angela Breidenbach, Darlene Franklin,Cynthia Hickey,Carrie Fancett Pagels, Tiffany Amber Stockton, Niki Turner, Gina Welborn, Becca Whitham
Publisher: Barbour Books
Print Length: 448 pages
Release Date: November 1, 2016
I Rate it:    
Genre: Christian
Angela Breidenbach is a bestselling author and the host of Grace Under Pressure Radio on iTunes. She's written Bridal Whispers in The Lassoed by Marriage Romance Collection (Barbour Publishing), The Montana Beginnings series (all on Audible as well) including The Debutante Queen (book 1), Eleven Pipers Piping (book 2), Taking the Plunge (book 3), Bitterroot Bride (book 4). Her contemporary, A Healing Heart (also on Audible), from the Abingdon Press Quilts of Love series will soon have a sequel called Climb Every Mountain. Non-fiction includes a soon to be rereleased and updated, Gems of Wisdom: For a Treasure-filled Life (women's Bible study and small group book coming soon to Kindle), and countless articles, devotions, and compilations. A-Muse-ings (Muse & Writer humor in the works based off the quirky fe-lion humor of the online amusing antics of Angela's Somali rescue cat, er, fe-lion); and more... Don't miss the special .99 collection: Frontier Hearts (6 book collection where The Debutante Queen became so popular) and the Christmas Traditions (8 book collection that includes Eleven Pipers Piping)!
She is certified in mentor/peer counseling as a CTA life coach, as a Stephen Minister, and a weight loss/nutrition/fitness coach. Angela volunteers as the (CAN) Christian Author Network's president.
Angela is owned by #Muse, the fe-lion personal assistant, whose antics and articles can be found on his blog, A-Muse-ings on AngelaBreidenbach.com. #Muse also knows social media and visits facebook, twitter, and Pinterest sharing his wit and wisdom and only waxing Shakespearean when annoyed!
Angela's Twitter/Pinterest accounts are (@angbreidenbach) but, sometimes without telling, Muse takes over her social media accounts sharing his conversations between Writer and #Muse! Now on iTunes, the Grace Under Pressure Radio show!
Book Review by Bree Herron
Seven Medals and a Bride by Angela Breidenbach
As a gal from Montana, I was excited to read another book by Angela Breidenbach. She has a way of taking the reader into the history and towns of Montana. I when I get homesick, I travel back quickly with her books.
When a reader wants to read a story that is well researched, high quality in the setting and characters, they turn to Angela's books. I was thrilled to see her a part of the Blue Ribbon Brides. And her story doesn't disappoint. Bettina is a stunningly smart woman, that is so independent in her mind set. This thrilled me to no end. I loved her softness that was shown in hints, but her strength was what drew me in. Bettina is also fascinated with Montana's state home at the world fair, and as I know Angela works hard to make sure her knowledge of everything Montana is well written and studied. I felt as though I was relishing in the flora of Montana again, with each chapter I felt drawn back to the beauty that is Montana.
If you want to read a charming, witty, and beautifully researched novella. Bettina's story will be a perfect fit for you!
Please join the conversation and comment below. Have you read… If so what did you think/like?
**DISCLAIMER: I was provided an opportunity to read this book as an Advanced Reader Copy in return for a fair and honest review.
Professional Reader Affiliates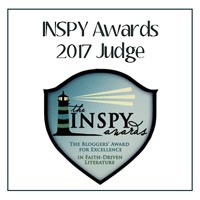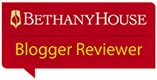 Affiliate Disclosure
I am grateful to be of service and bring you content free of charge. In order to do this, please note that when you click links and purchase items, in most (not all) cases I will receive a referral commission. Your support in purchasing through these links supplements the costs of keeping my website up and running, and is very much appreciated!