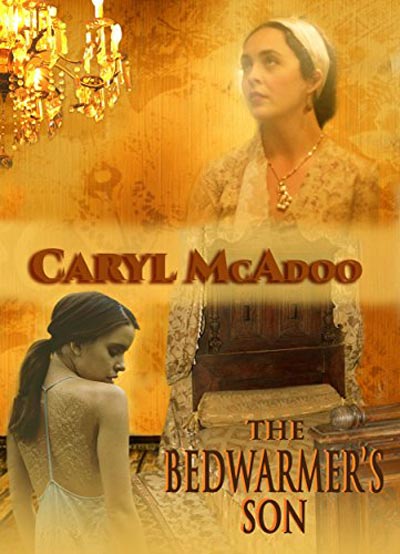 Author: Caryl McAdoo
Publisher:  Amazon Digital Services LLC
Print Length: 256 pages
Release Date: September 26, 2016
I Rate it:    
Genre: Christian
What if Abel had killed Cain, but there was no jury of his peers?
In 1928 Georgia, a black man who kills a white man is automatically guilty, but the bedwarmer's son, an ex-slave, is no normal black man. And the dead white man is his half-brother. Once his lily-white lawyer lady learns the truth, everything changes. Can she save him from swinging?
Will the bedwarmer murder the one she's been bought to serve?
From the antebellum South, come travel the dusty trails of Jim Crowe Dalton, Georgia with slave and master, saint and sinner. See if God is really big enough, if He truly cares about His children. McAdoo has done it again, this time in a brand new way. A delightful morsel for the palates of Christian readers world round.

Guest Post from Caryl McAdoo
The Bedwarmer's Son, my twenty-eighth title to be published, is different from any of my books to date, offering two complete love stories from two eras a generation apart.
How I came to write it is a very different story, too!
You see, I have a contemporary book in progress based loosely on the television show The Voice, but instead of the big new singer, my imagined program The Pitch is looking for the next big author! I started it in November 2013, but abandoned its 35,000 words shortly after Vow Unbroken debuted in March from Simon and Schuster.
My characters in The Pitch—three teams of authors and agents—attend writers' conferences all over the country looking for the next great American novel with the voters being the readers across the country. For my story, I needed lots of titles, a few with skeleton story premises to make it work.
The Bedwarmer's Son was one of those God gave me.
But it refused to be left there as just a title. The intriguing title demanded to be written.
And so, now I'm blessed that CelebrateLit is hosting a blog tour to celebrate its September release!
Though definitely a historical, this novel is not in my Texas Romance family saga series, but is a 'companion' book to it. My readers will remember four-year-old Charley from Hearts Stolen, book two…then him grown up and the hero of book six Just Kin. Well, in The Bedwarmer's Son, readers meet Charley's son and grandson, minor characters in a chapter or two.
The story opens in 1928 where the title character, William "Billy" Sinclair II is on trial for the murder of his white half-brother Jamison. Alice Parmalee, his lawyer, finds the old man's grandson, William "Will" Robert Sinclair IV quite handsome, good-hearted and generous.
In explaining to Alice why he killed his brother, Billy goes back to the story of his mother, the 'owned' bedwarmer, Jasmine. Of course, every time he starts, I break into the young slave girl's point of view, and readers find themselves back in the mid-1800's. I love her spunk and think you will, too.
I especially love The Bedwarmer's Son's opening line: "He sold us right before he married that fancy lady from England, then bought us back the next Spring." It's set on the fictitious Three Springs plantation near Dalton, Georgia.
In my story, I used a word that in my growing up was considered on the same level as a cuss word. I would have had my mouth washed out for saying it. So conflicted, I asked for much counsel, and everyone agreed that for the story's time period—to portray it correctly—it was necessary…but still hard for this lady.
On the other hand, I so enjoyed going back and forth between the two stories. There's plenty of period racial tension—so common to the day—with the KKK unhappy about the pretty white attorney defending the old black man who's guilty simply because his victim's skin was white.
Of course, being a Christian novel, he and his grandson trust God and believe the Almighty sent Alice—an atheist who's been taught putting any faith in an invisible being is nothing more than a fool's errand. She's been reared by a famous black attorney who volunteered to take Billy's case.
At the end of the story, when Billy's trial is over, I think readers may be cheering. I hope so.
I pray Jasmine's and Alice's journey will cause readers to draw closer to the Lord, while others might reconsider a few of the things they've been comfortable believing. That Holy Spirit will use this story to draw them deeper into their own relationship with our Awesome God.
Looking back, I can see God's hand all over this story and its creation and cover…the whole nine yards. I can't begin to imagine all the ways He will used it, but am convinced that use it, He will! I always say I am blessed and highly favored, and He keeps on creating the fruit of my lips!
I love story and the cover of The Bedwarmer's Son (designed by Ruthie Madison Derby) that displays both dejection and hope, and melds the two historic periods. God has indeed blessed me and showered His favor over me. I pray it will touch your hearts.
Oh, and as an aside I spoke with Sandy Barela about over a coffee chat, I wrote Lady Luck's A Loser back in 2001 long before The Batchelor ever hit TV. My story is a mature inspirational romance about a wealthy man inviting nine women to come live at his bed and breakfast—under the guise of hiring a manager for it—in order to choose a wife.
Hopefully if The Pitch becomes a TV reality show, I'll get proper credit, considering this idea is published here and copyrighted in my doing it!  Laaaa!
Born in California, Caryl McAdoo got to Texas in time to celebrate her first birthday. As a Dallas seventh grader, she remembers a homework essay on 'What will you be doing in 2000?' Looking into the future, Caryl saw herself as an inter-galactically famous author, streaking from planet to planet signing books. She laughs, "But I didn't start writing again until the late '80s, then was so blessed to find the DFW Writers' Workshop in '93."
Her first book debuted '99, then for the next nine years, she averaged a title a year from four presses: two non-fiction, four novels, and three mid-grade chapter books. In March 2014, her first historical Christian romance VOW UNBROKEN
Also known as Grami, she loves fourteen grandsugars, and she and O'Pa—her high school sweetheart and husband of forty-five years—have been rearing four of the grandsons for the past twelve years sending two off to college in 2014. She's dedicated to advancing God's Kingdom through her novels, praise and worship—He frequently gives her new songs—prayers, and her testimony.
She believes all good things are from Him and that her books will minister His love, mercy, and grace to her readers. Irving, Texas remained her life long home until 2008 when she and Ron followed God's leading to Red River County in the far northeast corner of the Lone Star State.
You can find Caryl on: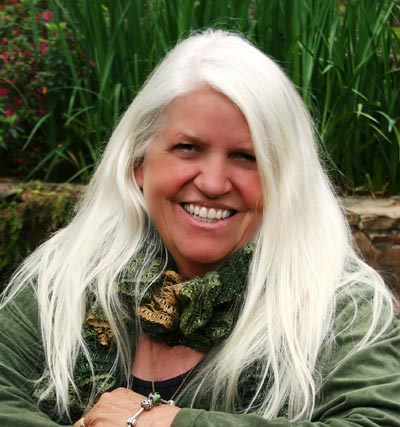 Book Review by Bree Herron
I loved reading this book. Caryl McAdoo brings to life the era of the long forgotten south. Each chapter held the unique story and language of the slaves and masters. The storyline was unique, the thought and history of a bedwarmer hasn't been touched much. I enjoyed seeing this as the theme.
**DISCLAIMER: I was provided an opportunity to read this book as an Advanced Reader Copy in return for a fair and honest review.
Blog Stops
October 4: 
Back Porch Reads
October 10: Mary Hake
<h2><span class="inner">Giveaway</span></h2>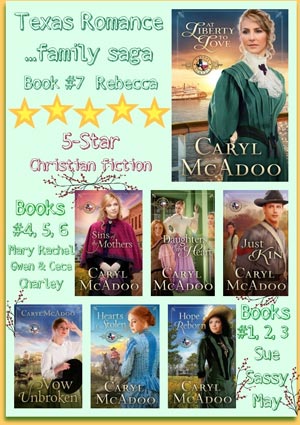 To celebrate her tour, Caryl is giving away all seven of her Texas Romance ebooks to a lucky winner! Find out all the details and enter to WIN at The Bedwarmer's Son Celebration Tour.
Professional Reader Affiliates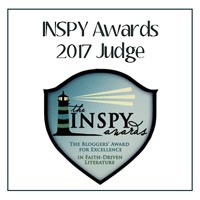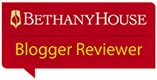 Affiliate Disclosure
I am grateful to be of service and bring you content free of charge. In order to do this, please note that when you click links and purchase items, in most (not all) cases I will receive a referral commission. Your support in purchasing through these links supplements the costs of keeping my website up and running, and is very much appreciated!