The Amish Christmas Kitchen Celebration Tour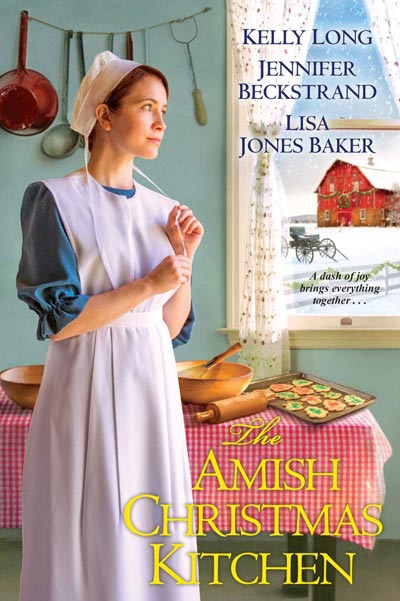 Author: Jennifer Beckstrand
Publisher: Kensington
Print Length: 348 pages
Release Date: September 27, 2016
I Rate it:    
Genre: Christian
The Christmas Bakery at Huckleberry Hill
When shy Katie Rose Gingerich's dat sends her to Huckleberry Hill to secure a marriage proposal, she never expects to long for carefree Titus Helmuth—or to hope that he might want to spend every Christmas with her . . .

Guest Post from Jennifer Beckstrand
What do you get when you combine Anna and Felty's earnest grandson, Titus, with a pretty girl who's practically engaged to someone else, a sleigh full of Christmas bakery orders, and two mischievous Christmas goats?
A wild, wacky, and wunderbarr Christmas, that's what.
Anna and Felty Helmuth are determined to make this the most romantic Christmas ever on Huckleberry Hill, but have they bitten off more than they can chew trying to match their slightly scatterbrained grandson Titus with timid Katie Rose Gingerich? Titus tends to be a little thick in the head when it comes to love, and Katie Rose is too shy to open her mouth. It might take every potholder Anna can knit plus a determined goat and a little Christmas magic to bring Titus and Katie Rose together.
Titus would do anything for his Mammi Anna, even eat her very bad cooking and learn how to knit, but why does he have to be the one to care for Mammi's new goat? Goats give him the willies. But when Titus meets the pretty girl staying with his grandparents for Christmas, he doesn't mind the goat so much. The more he sees of Katie Rose's gentle ways and loving spirit, the more he wishes he were the kind of boy she would bake a pie for. Can he convince her to love him without offending her boyfriend? And will Mammi notice if he gets rid of her goat?
After I wrote Huckleberry Hearts, I just knew there had to be someone special out there for Titus Helmuth, Anna and Felty's lovable grandson. Christmas is the perfect setting for "A Christmas Bakery on Huckleberry Hill" because Titus is one character who seems to have the spirit of Christmas in his heart all year long. When Katie Rose is homesick, Titus does his best to make her feel welcome and comfortable on Huckleberry Hill. He delivers her Christmas goodies, writes poetry for her, and sings Christmas songs. When he finally realizes he loves her, he's going to have to use both Christmas goats and every trick in the book to convince her to marry him. It's a fun, heartwarming, wonderful-gute Christmas romance.
"A Christmas Bakery on Huckleberry Hill" is in The Amish Christmas Kitchen novella collection, and it will definitely get you in the Christmas spirit. Enjoy and Merry Christmas!
Jennifer Beckstrand is the award winning Amish romance author of The Matchmakers of Huckleberry Hill series for Kensington Books. Huckleberry Summer was nominated for the RT Book Reviews Reviewer's Choice Award and the 2015 RITA® Award, and Huckleberry Hill won the 2014 LIME Award for Inspirational fiction. Both Huckleberry Hill and Huckleberry Christmas appeared in Examiner.com list of top ten inspirational books for 2014. Her much-anticipated Amish series, The Honeybee Sisters, will be released Summer of 2016 and promises to create a lot of romantic buzz. Jennifer has always been drawn to the strong faith and the enduring family ties of the Plain people and loves writing about the antics of Anna and Felty Helmuth and the Honeybee sisters' Aunt Bitsy. Jennifer has a degree in mathematics and a background in editing. She and her husband have been married for thirty-one years, and she has four daughters, two sons, and four adorable grandchildren, whom she spoils rotten. You can learn more or follow Jennifer on: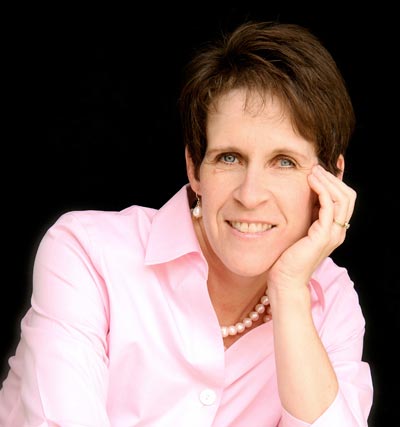 Book Review by Bree Herron
There are more than Jennifer's story in this collection but for this purpose I am focusing on The Christmas Bakery at Huckleberry Hill. I enjoyed reading this story, laughing out loud, and at times having the silliest images painted in my mind. This is certainly a story that you can read year around for a smile, and a chuckle.
The Love Goat is in, and it is going to be a festive time!
Click To Tweet
A Christmas Guru, Goat I mean is coming to Huckleberry Hill, and it is going to get wild. I loved this in fact I love when an animal is part of the match making. Katie is such a charming dear of a girl. She makes the reader feel at easy with her thoughts and words. Titus, oh Titus, he is so sweet! I mean endearingly sweet. I immediately thought of wedding bells and cakes for these two.
Jennifer paints a beautiful and sweet holiday story that readers of Amish fiction and soft romances alike will enjoy. I read all the stories in this collection and I can say the collection is worth a cozy up and read session for a day!
Amish Stories are constantly melting my heart, do you enjoy them?
**DISCLAIMER: I was provided an opportunity to read this book as an Advanced Reader Copy in return for a fair and honest review.
<h2><span class="inner">Giveaway</span></h2>
To celebrate her tour, Jennifer is giving away three copies of Huckleberry Christmas. Click below to enter. Be sure to comment on this post to earn 9 extra entries in the giveaway!! Find out all the details and enter to WIN at The Amish Christmas Kitchen Celebrate Lit Tour!
Professional Reader Affiliates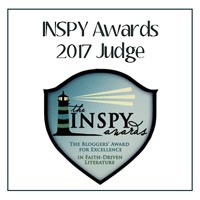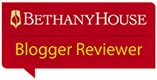 Affiliate Disclosure
I am grateful to be of service and bring you content free of charge. In order to do this, please note that when you click links and purchase items, in most (not all) cases I will receive a referral commission. Your support in purchasing through these links supplements the costs of keeping my website up and running, and is very much appreciated!