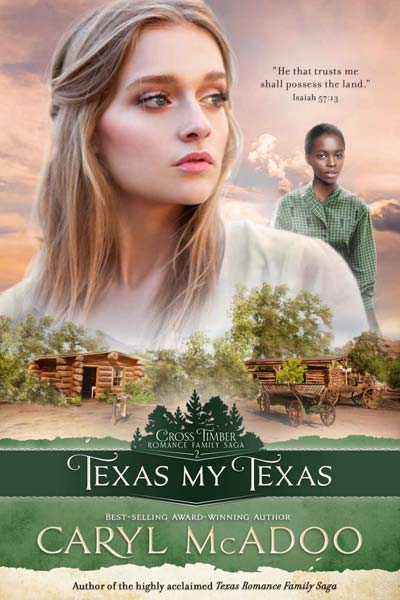 Author: Caryl McAdoo
Publisher: CreateSpace Independent Publishing Platform
Print Length: 334 pages
Release Date: January 12, 2019
I Rate it:    
Genre: Christian
He who puts his trust in God will possess the land and inherit the blessings.
Scripture tells a husband to love his wife, but what if she loves the memory of a dead man? Lured to the Texas frontier by more free land than they could ever buy, four families struggle to carve a home and a living out of the western wilderness. And though love isn't always easy coming, like bees to sweet flowers, a neighbor and his partner swoop in hoping to steal the hearts of the clan's two young beauties. Will their infants spoil the ointment? Predator animals, Indians on the warpath, and living hand-to-mouth never make it easy, but my oh my—Texas my Texas! What a land! Don't miss this breathtaking addition to the Cross Timbers Romance Family Saga!
Book One ~ GONE TO TEXAS 1840
Book Two ~ TEXAS MY TEXAS 1841

Guest Post from Caryl McAdoo
It's always good to give thanks. And I'm thankful for you! I appreciate you stopping by my awesome Celebrate Lit Blog Tour! I'm thankful for each of the bloggers who signed up to participate in the tour for my January release Texas My Texas, book two in my new Cross Timbers Romance Family Saga series! And I'm so thankful the Lord is blessing Celebrate Lit as Sandy Barela blesses so many Christian authors! She is deserving of all God's best!
In Book One, Gone to Texas, I got seventeen souls to their new home in the Republic. Texas My Texas has all the same pioneers with a few new added as they establish hearth and home in the wooly, untamed Trinity River Bottoms of North Central Texas—which later in history, becomes the Dallas-Fort Worth Metroplex. They're settling in what now is Irving—my home for fifty-plus years.
Only a few months has passed for my characters, Book One ends in November, Book Two picks up in March, 1841. In real life, it's been just that long since Book One launched, too! It debuted in September and Book Two launching now is also four months! Isn't that fun? Originally, I'd planned a different January title but pushed it back a couple of months to release Texas My Texas on the heels of Gone to Texas.
In this new story, the two young women—Gabrielle and Isabel Harrell—elicit the attention of suiters who come calling even in the wild west territory. Thomas Baldwin (a neighbor introduced in Gone To Texas) has an eye for Gabrielle and uses many excuses to visit, including taking his friend Monroe Humble to the clan's little settlement to meet the lovey, hardworking Isabel.
But Gabrielle is pining hard for her love back home and deals with pretty severe melancholy—what they called depression back in those days. In Texas My Texas, readers will spend time with the characters they came to love in Gone To Texas. As always, I pray my story gives God glory! And that readers will enjoy the new even better than the old! BLESSINGS!
Born in California, Caryl McAdoo got to Texas in time to celebrate her first birthday. As a Dallas seventh grader, she remembers a homework essay on 'What will you be doing in 2000?' Looking into the future, Caryl saw herself as an inter-galactically famous author, streaking from planet to planet signing books. She laughs, "But I didn't start writing again until the late '80s, then was so blessed to find the DFW Writers' Workshop in '93."
Her first book debuted '99, then for the next nine years, she averaged a title a year from four presses: two non-fiction, four novels, and three mid-grade chapter books. In March 2014, her first historical Christian romance VOW UNBROKEN
Also known as Grami, she loves fourteen grandsugars, and she and O'Pa—her high school sweetheart and husband of forty-five years—have been rearing four of the grandsons for the past twelve years sending two off to college in 2014. She's dedicated to advancing God's Kingdom through her novels, praise and worship—He frequently gives her new songs—prayers, and her testimony.
She believes all good things are from Him and that her books will minister His love, mercy, and grace to her readers. Irving, Texas remained her life long home until 2008 when she and Ron followed God's leading to Red River County in the far northeast corner of the Lone Star State.
You can find Caryl on: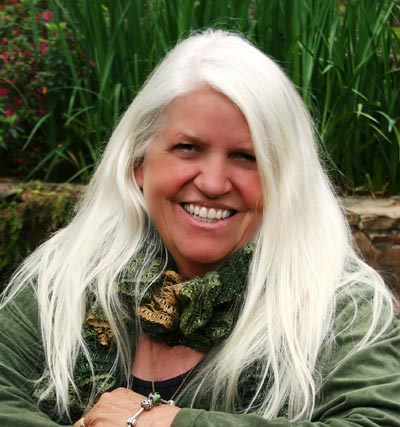 Book Review by Bree Herron
**** Four Stars
I love the author Caryl McAdoo and her way of dosing her readers with strong faith and strong characters. A unique to Texas history and style of language this story came to life for me in these very pages. Gabrielle is a character that we have seen such amazing and realistic growth from that I really liked her in this book.  Yes, she struggled with being a mom and letting go of what she thought was going to be her future. That is relatable for many young women who think a child will fix their relationship.
In this book, we learn a lot about how to overcome and face challenges. The characters are vivid and filled with personality that leads a reader to determine their friends and foes through the story.  God works through the keyboard of this author and his ability to come to life in the faith of this story is one that will leave your heart full and at peace.
**DISCLAIMER: I was provided an opportunity to read this book as an Advanced Reader Copy in return for a fair and honest review.
Blog Stops
Babbling Becky L's Book Impressions, January 12

The Mimosa Blossom

, January 12
Inklings and notions, January 13

Jennifer Sienes: Where Crisis & Christ Collide

, January 14

D'S QUILTS & BOOKS

, January 15

Happily Managing a Household of Boys

, January 15

Moments

, January 16

Truth and Grace Homeschool Academy

, January 16

Captive Dreams Window

, January 17

Robin is Bookish

, January 17

Debbie's Dusty Deliberations

, January 18

Abba's Prayer Warrior Princess

, January 19
Bigreadersite, January 19
My Devotional Thoughts, January 20

Bibliophile Reviews

, January 20

Texas Book-aholic

, January 21
Janices book reviews, January 22

Margaret Kazmierczak

, January 23

Carpe Diem

, January 24

A Baker's Perspective

, January 25
To celebrate her tour, Caryl is giving away
Grand Prize – $50 Gift Amazon Card,
1st Prize – Signed, Paperback copy of CHOICE of all my books,
2nd Prize – Signed copy of Texas my Texas,
3rd Prize – eBook copy of Texas My Texas,
4th Prize – eBook copy of CHOICE of all my books,
5th Prize $5 Amazon Gift Card!!
Be sure to comment on the blog stops for nine extra entries into the giveaway!
Find out all the details and enter to WIN at Texas My Texas Celebration Tour Giveaway.
Professional Reader Affiliates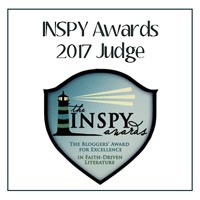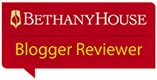 Affiliate Disclosure
I am grateful to be of service and bring you content free of charge. In order to do this, please note that when you click links and purchase items, in most (not all) cases I will receive a referral commission. Your support in purchasing through these links supplements the costs of keeping my website up and running, and is very much appreciated!