Author Spotlight—Susan Page Davis
Susan Page Davis is a wonderful Christian author. She has so many books that honestly I can't just choose one. I was lucky to snag an interview this week for the release of her latest My Heart Belongs in the Superstition Mountains. And for my readers, and for her fans Susan is graciously offering a giveaway of the book!
Come by read, enter and chat with us! Happy Reading! CLICK HERE TO ENTER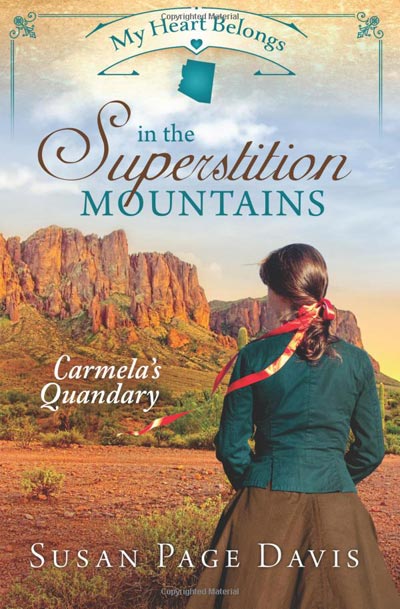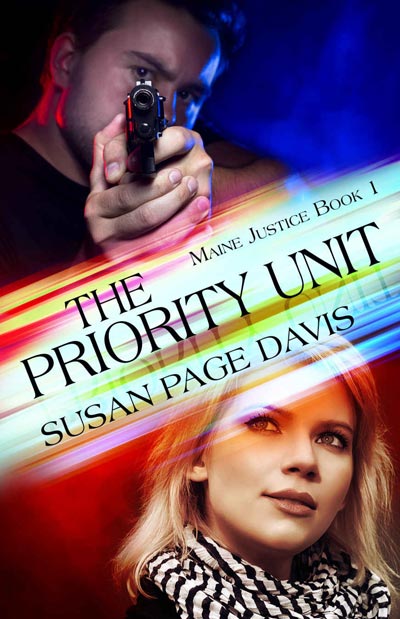 Susan Page Davis writes romantic suspense, historical romance, and mystery. She is a Maine native now living in Kentucky, and a member of the American Christian Fiction Writers and KenTen Writers. Her books have won several awards including the Carol Award for her novel The Prisoners Wife; the Inspirational Readers' Choice Award for The Prisoner's Wife and The Lumberjack's Lady (Maine Brides series); and the Will Rogers Medallion Award for her novels Captive Trail (Texas Trails series, 2012) and The Outlaw Takes a Bride (2016).
Visit her at
Bree
Hi Susan , thank you for joining me on the blog today for the release of your book My Heart Belongs in the Superstition Mountains. This is part of the My Heart Belongs collection, how did you come up with your book?
Susan Page Davis
It was an idea that had been in my head for a long time, after I'd read up on Olive Oatman, who was an Indian captive in the Southwest. After her release, she became famous as a speaker about her ordeal with the Indians. I got to thinking, what if someone like that hadn't really been a captive at all, but was just using the story to make money? Carmela Wade, a young woman being forced to tell lies about her past, was born.
Bree
What has the experience been with working on this book and being a part of this series?
Susan Page Davis
Since this isn't really a series, in that each book is totally independent of the others, it wasn't hard in that sense. I've worked on several multi-author series, and that is challenging. These books are all different and are linked only by the line's title and settings in intriguing places.
Bree
How did you choose the location for your setting?
Susan Page Davis
I wanted to set the story in the Southwest and make use of the Indian tribes that lived there during that period. Carmela and her uncle had traveled there when she first became his ward, but they had stayed in New England throughout the Civil War. Now that it was over, they were venturing West again, and I wanted her to revisit a town where she had spoken five years earlier. I chose Tucson, as it was on the stagecoach line prior to the war, and Prescott because it the territorial capital after the war.
Bree
Carmela sounds like a strong character, how did you create her in your mind? Did you have any inspiration?
Susan Page Davis
As I mentioned, I had read a lot about Olive Oatman, who was a truly strong girl and woman. Her sister died during their captivity, so Olive had to overcome her grief, as well as the violent way she came to the tribe, the loss of her parents and other siblings, and the shock of being thrown into a new and very different culture. I'm sure her sister's death was one of the hardest things in her life. Carmela's trials were not nearly so physically rough as Olive's, but they were very hard psychologically and emotionally. I wanted her to come out of the experience strong, even though she went into them young, inexperienced, and unable to defend herself.
Bree
Does Carmela find love, and peace?
Susan Page Davis
Of course! Would I write a book that didn't have a happy ending?
Bree
What are you working on now? Care to share any more books that are coming?
Susan Page Davis
For historicals, my next release will be a novella, "The Kidnapped Groom," coming in a June 1 collection called Seven Brides for Seven Mail-Order Husbands. For contemporary romance, I'm launching a new romantic suspense series called Maine Justice. Book one is already available: The Priority Unit. Book two, Fort Point, will release very soon.
Bree
Out of all your books, who have been your favorite characters to create?
Susan Page Davis
Judith Chadbourne in River Rest is close to my heart. Her story contains elements that I gleaned from my great-aunt Belle's journal. But I think my all-time favorites are Harvey Larson, Jennifer Wainthrop, and Eddie Thibodeau from the Maine Justice series. These characters have been on a long journey with me, and I hope to present them lovingly to my readers in at least six books. You can read about the series here: http://susanpagedavis.com/maine-justice-series/
Bree
It is March  and I have a couple themed questions to ask. These center around holidays, historical events or just some fun, do you have a lucky charm?
Susan Page Davis
No, I don't, but I don't like to be caught without a pen and notepad.
Bree
I really enjoy Ireland's history and culture; do you have a favorite country/place to research that maybe is outside the US?
Bree
How do you give your characters a piece of luck, beyond their faith?
Susan Page Davis
In My Heart Belongs in the Superstition Mountains, Carmela's "luck" is in her misfortune—the phony tribal tattoos her uncle inked on her face. She lands in a seemingly impossible situation. She is marooned in the desert, handcuffed to an unconscious man. Out of the Superstitions comes an Apache man, who looks at her face and indicates he is willing to cut off the comatose man's hand to free Carmela. She begs him not to, so he gives her a container of water and rides away. It's like a dream, except she now has this skin bag of water. That is God's unexpected blessing for her.
Bree
Thank you for joining me Susan! And congrats on a successful release!
Professional Reader Affiliates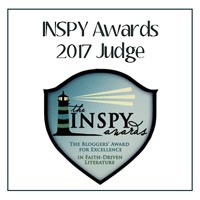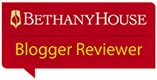 Affiliate Disclosure
I am grateful to be of service and bring you content free of charge. In order to do this, please note that when you click links and purchase items, in most (not all) cases I will receive a referral commission. Your support in purchasing through these links supplements the costs of keeping my website up and running, and is very much appreciated!