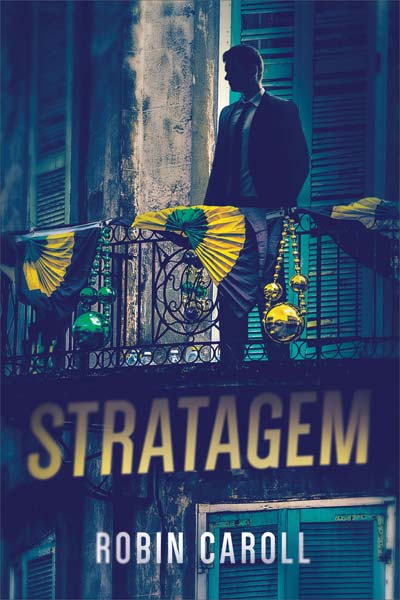 Author: Robin Caroll
Publisher: Shiloh Run Press
Print Length: 320 pages
Release Date: October 15, 2018
I Rate it:    
Genre: Christian
A High-Stakes Simulation Adventure Leaves Grayson Thibodeaux the Prime Suspect. . .for Murder
Deep in the gritty underbelly of New Orleans, psychologist Grayson Thibodeaux loses everything when his wife leaves him to climb her company's corporate ladder. He buries himself in his job of creating mind-bending adventure games for businesses as team-building explorations. When his ex-wife's company hires Grayson's to create an elaborate game, he doesn't see how things can get worse. Until she dies during the course of the game he created…making him the prime suspect for murder. 

Guest Post from Robin Caroll
Behind the Scenes: Robin Caroll Shares Her Inspiration for Writing Stratagem
Dear Reader,
Thank you for journeying to New Orleans in a web of deceit and confusion with me. Sharing a place that has such connection for me was a pure joy. South Louisiana offers such a laid-back attitude that I often miss "home." I hope you'll enjoy sampling a taste of the flavor of Louisiana.
Years ago I watched the movie The Game with Michael Douglas and Sean Penn and was enthralled. There's just something grabbing about messing with a person's mind and life by using their own feelings and instincts against them. When this story of Stratagem first began forming, I wanted to use all that intrigue to mess up the game master's life. The end result is quite the ride!
As the characters came alive to me, I found the theme of forgiveness and acceptance coming out in the story. Some of the emotions within this story are very personal to me, and I'm honored I was able to share them with you. It is my wish that you may be touched by Grayson's faith journey as well.
Until next time. . .
"I love boxing. I love Hallmark movies. I love fishing. I love scrapbooking. Nope, I've never fit into the boxes people have wanted to put me in." ~Robin Caroll is definitely a contradiction, but one that beckons you to get to know her better.
Born and raised in Louisiana, Robin is a southerner through and through. Her passion has always been to tell stories to entertain others. Robin's mother, bless her heart, is a genealogist who instilled in Robin the deep love of family and pride of heritage--two aspects Robin weaves into each of her 30 published novels.
When she isn't writing, Robin spends time with her husband of twenty+ years, her three beautiful daughters and two handsome grandsons, and their character-filled pets at home--in the South, where else?
She serves the writing community as Executive Director/Conference Director for ACFW.
Her books have finaled/placed in such contests as the Carol Award, Holt Medallion, RT Reviewer's Choice Award, Bookseller's Best, and Book of the Year.
On her faith, Robin says, "I love Jesus and will follow Him wherever He leads me."
An avid reader herself, Robin loves hearing from and chatting with other readers. Although her favorite genre to read is mystery/suspense, of course, she'll read just about any good story. Except historicals! To learn more about this author of deep South mysteries of suspense to inspire your heart.
You can find Robin on:
Book Review by Bree Herron
Enter the world of New Orleans and simulation games. Grayson creates fast paced games for companies to put their employees through trials and errors to see where they succeed. It is fascinating until there is murder. Okay, who am I kididng, I love murder in books so I was already for this mystery.
Grayson is a man of many talents but his biggest talent is making simulation games to determine people's strengths and team building abilities. These games push a person to their breaking point and then they see how strong they can really be. Grayson is a male character you can just like. He is smart, kind, and knows how to be a perfect suspect. I really enjoyed his connection to the victim and his pieces of this puzzle. 
Intensity is a big aspect of this book. High intensity dominates most of the chapters and I was here for it. I like that readers are left with many clues and speculations as to what happened but won't really know till the end.
I was in this book from the first page. Ready to be committed for the entire story. It wasn't hard to be enthralled with the story and characters, it is an amazing book and the coolest idea for a theme with the simulation games. I could easily recommend this book to anyone to read and I know they would enjoy reading it as much as I did.
**DISCLAIMER: I was provided an opportunity to read this book as an Advanced Reader Copy in return for a fair and honest review.
To celebrate her tour, Robin is giving away a grand prize of a $25 Amazon gift card and a copy of Stratagem!!
Be sure to comment on the blog stops for nine extra entries into the giveaway!
Find out all the details and enter to WIN at Stratagem Celebration Tour Giveaway.
Professional Reader Affiliates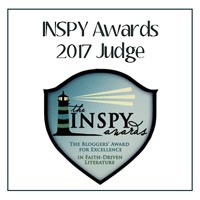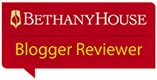 Affiliate Disclosure
I am grateful to be of service and bring you content free of charge. In order to do this, please note that when you click links and purchase items, in most (not all) cases I will receive a referral commission. Your support in purchasing through these links supplements the costs of keeping my website up and running, and is very much appreciated!