Songs of Blackbird Mountain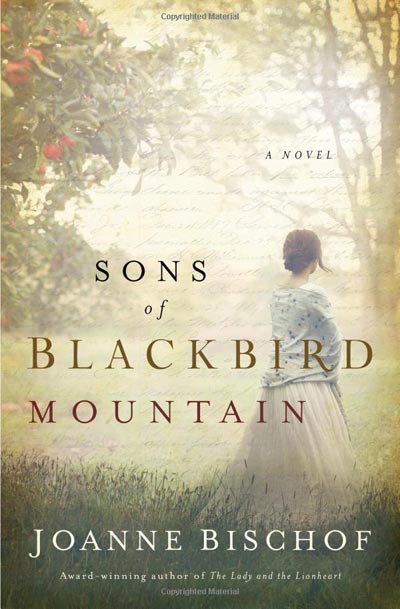 Author: Joanne Bischof
Publisher: Thomas Nelson
Print Length: 352 pages
Release Date: July 3, 2018
I Rate it:    
Genre: Christian
A Tale of Family, Brotherhood, and the Healing Power of Love
After the tragic death of her husband, Aven Norgaard is beckoned to give up her life in Norway to become a housekeeper in the rugged hills of nineteenth-century Appalachia. Upon arrival, she finds herself in the home of her late husband's cousins—three brothers who make a living by brewing hard cider on their three-hundred-acre farm. Yet even as a stranger in a foreign land, Aven has hope to build a new life in this tight-knit family.
But her unassuming beauty disrupts the bond between the brothers. The youngest two both desire her hand, and Aven is caught in the middle, unsure where—and whether—to offer her affection. While Haakon is bold and passionate, it is Thor who casts the greatest spell upon her. Though Deaf, mute, and dependent on hard drink to cope with his silent pain, Thor possesses a sobering strength.
As autumn ushers in the apple harvest, the rift between Thor and Haakon deepens and Aven faces a choice that risks hearts. Will two brothers' longing for her quiet spirit tear apart a family? Can she find a tender belonging in this remote, rugged, and unfamiliar world?
A haunting tale of struggle and redemption, Sons of Blackbird Mountain is a portrait of grace in a world where the broken may find new life through the healing mercy of love.

Guest Post from Caryl McAdoo
Joanne Bischof is an ACFW Carol Award and ECPA Christy Award-winning author. She writes deeply layered fiction that tugs at the heartstrings. She was honored to receive the San Diego Christian Writers Guild Novel of the Year Award in 2014 and in 2015 was named Author of the Year by the Mount Hermon conference. Joanne's 2016 novel, The Lady and the Lionheart, received an extraordinary 5 Star TOP PICK! from RT Book Reviews, among other critical acclaim. She lives in the mountains of Southern California with her three children.
You can find Joanne on: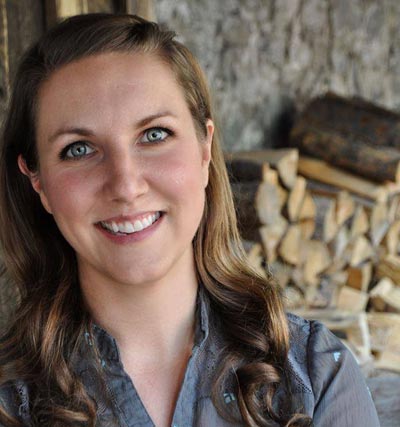 Book Review by Bree Herron
Never has there been a novel that is so complex and beautiful. It will stun readers to tears through the characters, it will leave you breathless from the setting and it will give your heart hope. I never stopped reading once I started, and I read this book again, and again. It will be one that I will gift for years to come.
Complex and layered the characters in this book will have you up all night forming a bond that will last beyond "the end". I truly loved the way Bischof took readers into the mind of Thor, and to be honest his story was one that deserves to be read by everyone. We may have started with Aven in this novel, but truly for me it was a story of hope for Thor.
I had wondered how Bischof would handle the deaf community in this novel, and she presented it in fine manner. Research and details were very well done, and I could recall many of the signs she mentioned, that I have learned through my job. I think her passion for her characters shined on the pages, these characters came straight from her heart and soul.
If this cover doesn't make your breath catch, I don't know what will in the book world. It is soft and stunning with words and beauty that go beyond the cover model. It is as though you get a small taste of Blackbird Mountain right there to view each time you pick the book up.
Truly there were so many moments that my mind just stopped and soaked in the pure amazing words in this book. Here are a few moments:
Aven learning to sign and allow Thor to get to know her
Thor and Aven playing chess
Thor overcoming his biggest battle in life
Jorgan seeing Fay for the first time
The harvest time
I have said with many books how I wish to jump into the setting and be there. But there is no setting I would rather jump into than Blackbird Mountain, post Civil War. It is one that truly spoke of the era in the South after the war. It held an untouched beauty that though not focused on, a reader can certainly gather the feeling of the environment.
This book moved my feelings and thoughts in ways that only Bischof and her writing can do. I swooned from the start for this book and fell in love for the brothers and Aven. The layers of complexity within the time period and characters is enough to keep a reader up all night reading. It was beautiful, it was strong, and this book truly, truly, truly will stun a reader beyond words. I don't see how anyone who reads this book could possibly find flaw in the pages of this beautiful story, nor leave the pages of the book the same person they were at the start. It is a soul changing novel.
Please join the conversation and comment below. Have you read… If so what did you think/like?
**DISCLAIMER: I was provided an opportunity to read this book as an Advanced Reader Copy in return for a fair and honest review.
<h2><span class="inner">Giveaway</span></h2>
To celebrate her tour, Joanne is giving away
Grand prize of a country crate, a jar of apple butter, a bag of gummy berries, journal, bath salts, honey spoons, copper earrings, and a blackbird sign!!
Find out all the details and enter to WIN at Sons of Blackbird Mountain Celebration Tour Giveaway.
Professional Reader Affiliates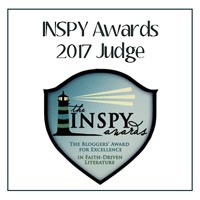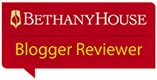 Affiliate Disclosure
I am grateful to be of service and bring you content free of charge. In order to do this, please note that when you click links and purchase items, in most (not all) cases I will receive a referral commission. Your support in purchasing through these links supplements the costs of keeping my website up and running, and is very much appreciated!