Author: Elaine Manders
Publisher: Elaine Manders
Print Length: 294 pages
Release Date: December 27, 2017
I Rate it:    
Genre: Christian
When her father dies, Katherine Levinson discovers her parents have kept secrets that render her happy childhood a farce. She and her gravely ill mother face eviction, and she has no choice but to appeal to the brother she's never seen, the famous cattle baron, Rhyan Cason. Over her gravely ill mother's objections, they move to Nebraska and the sprawling cattle ranch, Sollano.
Instead of the warm welcome Katherine expects, she and her mother are met with whispers and scorn in the little prairie town near Sollano. Gradually, the sins of her parents' past surface, and Katherine begins to doubt her very identify. With her brother busy with cattle rustlers and her mother too ill to be bothered, Katherine turns to Colt Holliman, a soft-spoken neighboring rancher, for comfort.
Tired of waiting for the right woman to come along, Colt has promised to wait for Charley Ryder, an acclaimed female sharp shooter and equestrian acrobat with the Wild West Show, but it's becoming clear Charley loves the show more than him. As his attraction to Katherine grows, he finds himself spiritually conflicted. How can he break from past commitments and follow his heart?
Then unexpected danger strikes, testing Katherine's and Colt's faith in God—and each other.
Guest Post from Elaine Manders
My Backstory
Intrigue under Western Skies Series, Book 3
Revealed
Back when I watched television, drama series were my favorite—Little House of the Prairie, the Waltons, the Virginian. I was caught up in the lives of these characters and looked forward to seeing what they were up to each week. For much the same reason, I enjoy writing episodic series.
Intrigue under Western Skies, a blended genre, historical romantic suspense series falls in this category. Some of the characters show up in every book, with new ones added along the way. But the books can be read out of sequence since each one has a different premise and plot.
In Revealed, Book 3 of Intrigue under Western Skies, I wanted to give Colt Holliman, previously introduced as a secondary character, his own HEA. Also, it seemed the time to reveal what happened to Rhyan Cason's mother, the woman who'd caused so much angst in the first two books. More importantly, it gave me the opportunity to introduce Katherine, the sister he never knew existed.
Unexpectedly, my research led me to the history of show business, and how it developed through the Wild West shows of the nineteenth century. From that, a mystery evolved.
The spiritual thread running through Revealed explores the emotions of a young woman who discovers blood relatives have been hidden from her. Can she accept and love her new family and forgive the sins of her parents?
Maybe the greatest insight I gained from writing Revealed is that one can never trust his own heart without first trusting God.
I'm a retired Air Force (civilian) accountant living with my husband, Robert, and bichon-poodle mix, Buffy, in Warner Robins, Georgia. My interests are varied. I enjoy reading and writing Christian historical romances and inspirational commentary, golf, sewing, crocheting, knitting, politics, history, science and mathematics. I attend church regularly, and God is the center of my life. I'm proud of the good job my daughter is doing rearing my three wonderful grandchildren. God and my family make up the inner circle of my life, but I want to reach out with understanding and love to others.
Book Review by Bree Herron
WOW!!! This is the first book by this author that I have had the pleasure to read and it was a beautiful story with engaging characters. I have always loved a more complex tale than the average romance and this book packs a punch with family secrets. I couldn't imagine what I would do if I had to found out secrets of my family and then seek to know answers. Moving West was the only option for Katherine and her mother, but it was one that strained them. It wasn't easy to live in the frontier, and Katherine took on the challenge nicely.
Colt is a man worthy of swooning readers everywhere. I love how soft and kind he is. He isn't hardened by the environment. It was nice to see the budding relationship build for these two. I think it was a great book and one I would recommend to all.
Please join the conversation and comment below. Have you read… If so what did you think/like?
**DISCLAIMER: I was provided an opportunity to read this book as an Advanced Reader Copy in return for a fair and honest review.
<h2><span class="inner">Giveaway</span></h2>
Professional Reader Affiliates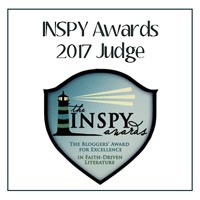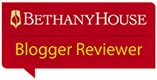 Affiliate Disclosure
I am grateful to be of service and bring you content free of charge. In order to do this, please note that when you click links and purchase items, in most (not all) cases I will receive a referral commission. Your support in purchasing through these links supplements the costs of keeping my website up and running, and is very much appreciated!