Return to Huckleberry Hill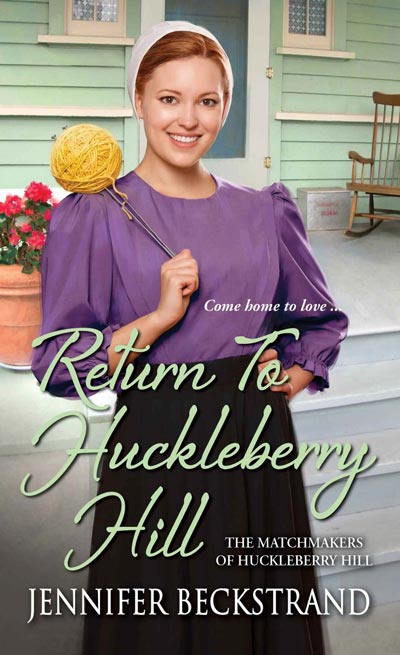 Author: Jennifer Beckstrand
Publisher: Zebra
Print Length: 352 pages
Release Date: May 30, 2017
I Rate it:    
Genre: Christian
When it comes to matchmaking, Huckleberry Hill, Wisconsin's unstoppable octogenarians Anna and Felty Helmuth never seem to run out of opportunities—or grandchildren…
Reuben Helmuth is plenty bitter. John King, his best friend—or so he thought—is engaged to the girl Reuben loved. Humiliated, Reuben flees from Ohio to his grandparents' home on Huckleberry Hill, where he knows he'll find comfort. He's enjoying wallowing in his misery—until John's sister, Fern, shows up. She won't stop pestering Reuben about forgiveness—or trying to help him find love again. Yet Fern's efforts only reawaken Reuben's long-buried feelings—for her…
With her brother too ashamed to face Reuben, it's fallen to Fern to help mend fences. But as she and the Helmuths do all they can—even organizing a knitting club event filled with eligible girls—it may take one more challenge to inspire Reuben to forget his heartache, recognize his own blunders, and embrace the true love that's right in front of him…

Jennifer Beckstrand is the award winning Amish romance author of The Matchmakers of Huckleberry Hill series for Kensington Books. Huckleberry Summer was nominated for the RT Book Reviews Reviewer's Choice Award and the 2015 RITA® Award, and Huckleberry Hill won the 2014 LIME Award for Inspirational fiction. Both Huckleberry Hill and Huckleberry Christmas appeared in Examiner.com list of top ten inspirational books for 2014. Her much-anticipated Amish series, The Honeybee Sisters, will be released Summer of 2016 and promises to create a lot of romantic buzz. Jennifer has always been drawn to the strong faith and the enduring family ties of the Plain people and loves writing about the antics of Anna and Felty Helmuth and the Honeybee sisters' Aunt Bitsy. Jennifer has a degree in mathematics and a background in editing. She and her husband have been married for thirty-one years, and she has four daughters, two sons, and four adorable grandchildren, whom she spoils rotten. You can learn more or follow Jennifer on: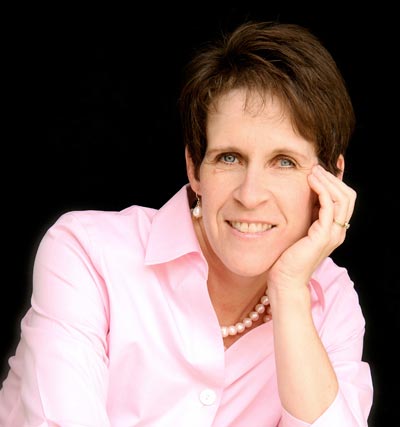 Book Review by Bree Herron
Thank goodness for this author and her delightful series. I feel like  I read one of her books just when I need it. They always have a message beyond romance and Amish faith.
Anna is back at it, only this time with her grandson Reuben. Let's just say Reuben is in this book to get a good serving of humble pie, and it won't be sweet. Fern is the dearest character I have read in a long time for Amish fiction and she gave it the perfect fairy tale feeling.I felt the message of kindness and being humble spoke volumes in this book, and it was a part that I took away. Even though I adore Anna's matchmaking skills, and her way just knowing who is right for who. It wasn't the only aspect of this story. I loved the idea of a knitting group, and Anna can I join? I could use to meet the right guy. Knitting never sounded so good.
Knitting never sounded so good! #Amishfiction
Click To Tweet
Reuben has the ability to be very righteous and not in the way that is attractive, he was struggling as a one would that has never had to attempt they are human, but when love hits he is seeing life a bit differently. I really loved how Fern treated him, she would put him in his place, but she also had a way of building him. She had gave him kindness.
The theme to me was kindness throughout this book. No matter the person, extend kindness and forgiveness. That is truth to today as well, we may not live simply like the Amish but we can be kind and forgive when needed. Anna saw that in Fern, she knew that Fern would bring this out of her grandson, and it did. I am excited to think of my next adventure with Anna.
Would you play matchmaker?
**DISCLAIMER: I was provided an opportunity to read this book as an Advanced Reader Copy in return for a fair and honest review.
<h2><span class="inner">Giveaway</span></h2>
Professional Reader Affiliates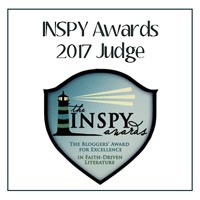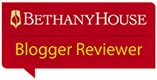 Affiliate Disclosure
I am grateful to be of service and bring you content free of charge. In order to do this, please note that when you click links and purchase items, in most (not all) cases I will receive a referral commission. Your support in purchasing through these links supplements the costs of keeping my website up and running, and is very much appreciated!