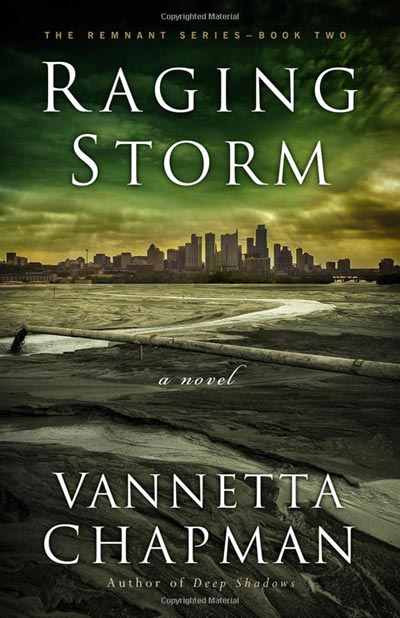 Author: Vannetta Chapman
Publisher: Harvest House Publishers
Print Length: 354 pages
Series: The Remnant Series, Book 2
Release Date:January 10, 2017
I Rate it:    
Genre: Christian
In the Darkness,
Anarchy Awakens
When a massive solar flare wiped out all modern technology across the globe, the small town of Abney, Texas, was thrown into chaos. Shelby Sparks and her teenage son, Carter, have found refuge, but Shelby knows she can't simply remain hidden. Carter is a type 1 diabetic in need of insulin—and Shelby will risk her life traveling to Austin to make sure he gets it.
Shelby's best friend and high school sweetheart, Max Berkman, won't even consider letting her make the perilous journey alone. Together, they manage to reach the capital—only to discover that while things are desperate in Abney, Austin has turned into an urban nightmare on the brink of anarchy.
Shelby and Max's search for medical supplies will lead them into terrifying territory, where the only thing more uncertain than finding what they need is the hope of making it out of the city alive.
* * *
In this second book in an eerily plausible, action-packed dystopian series, survival will be threatened and faith will be put to the ultimate test as a raging storm engulfs America.
Vannetta Chapman writes inspirational fiction full of grace. She has published more than one hundred articles in Christian family magazines, receiving more than two dozen awards from Romance Writers of America chapter groups. She discovered her love for the Amish while researching her grandfather's birthplace of Albion, Pennsylvania. Her novel Falling to Pieces was a 2012 ACFW Carol Award winner. A Promise for Miriam earned a spot on the June 2012 Christian Retailing Top Ten Fiction list. Anna's Healing was a 2015 Carol Award finalist. Chapman writes Amish romance, Amish cozy mysteries, and Christian dystopian (suspense). Chapman was a teacher for 15 years and currently writes full time. She lives in the Texas hill country with her husband.
For more information, visit her at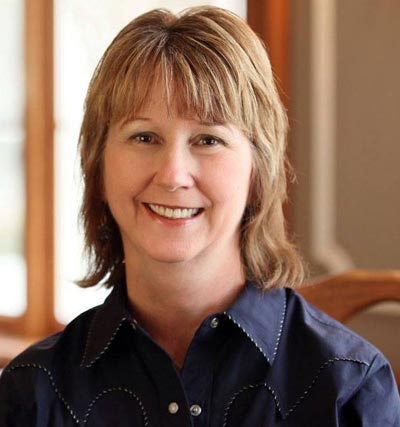 Book Review by Bree Herron
Where will you be? Who will you be? How will you react, when the lights, the power sources go out? These are questions I found myself asking during the reading of Raging Storm. I found myself wondering am I in a position in life that I could help and be helped? Trust me when I say this book leaves you wondering, and sitting at the edge of your seat.
It is astonishing how Vannetta uses such realism in this book, she totally grips the reader by their hearts and minds. She pulls at the heart strings of a mother, and as a human being you are seeing such choices being made, that truthfully I am left with one factor from this book. Who am I to judge these characters? I am not the person in this story but I honestly can't answer that I wouldn't have reacted the same in scenes. I look around my state of Wyoming and I question if we would be able to withstand, or if my neighbors would stand next or against me. It is certainly, an appetizing food for thought book.
"Some of the people that you would have passed by before, they're the ones who can help you."
My reaction through this whole book was one word, breathless. I was holding my breath, I was so engrossed in this tale. I was envisioning the darkness, the city people lost and at points hopeless. This book will give you a roller coaster of emotions, with each level intense scenes, you are asking yourself how you would react? I firmly conclude that this book is a work of pure wonder, and bestseller quality.
I am still going through book with-drawls, and this is a couple days from finishing. I am at a loss for what to read next (no worries I have plenty), but this is the first book in years that has left me with wanting so much more, that I will be eager to get my hands on the next. If you enjoy thrilling, soul searching, book that will make you sit on the edge of your seat, this book, this series, will cover that. I have included a quote from the book that I mulled over for days after reading it, I even highlighted it.
Where will you be? Who will you be? In the Raging Storm Click To Tweet
How do you feel about dystopian themed books? Or books that change civilization?
**DISCLAIMER: I was provided an opportunity to read this book as an Advanced Reader Copy in return for a fair and honest review.
Professional Reader Affiliates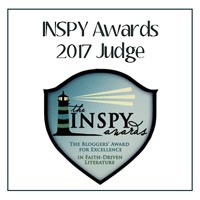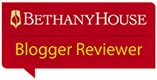 Affiliate Disclosure
I am grateful to be of service and bring you content free of charge. In order to do this, please note that when you click links and purchase items, in most (not all) cases I will receive a referral commission. Your support in purchasing through these links supplements the costs of keeping my website up and running, and is very much appreciated!