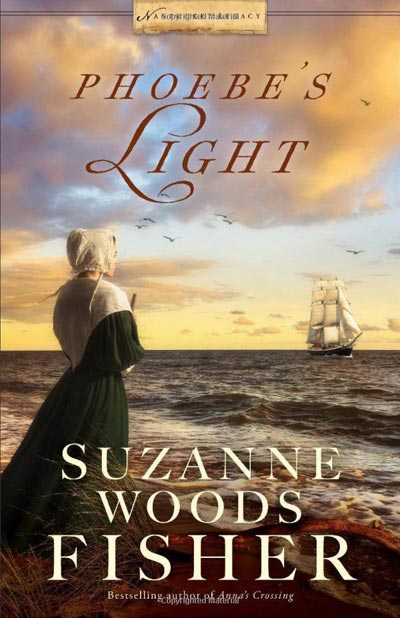 Author: Suzanne Woods Fisher
Publisher: Revell
Print Length: 352 pages
Release Date: February 6, 2018
I Rate it:    
Genre: Christian
Phoebe Starbuck has always adjusted her sails and rudder to the whims of her father. Now, for the first time, she's doing what she wants to do: marrying Captain Phineas Foulger and sailing far away from Nantucket. As she leaves on her grand adventure, her father gives her two gifts, both of which Phoebe sees little need for. The first is an old sheepskin journal from Great Mary, her highly revered great-grandmother. The other is a "minder" on the whaling ship in the form of cooper Matthew Macy, a man whom she loathes.
Soon Phoebe discovers that life at sea is no easier than life on land. Lonely, seasick, and disillusioned, she turns the pages of Great Mary's journal and finds herself drawn into the life of this noble woman. To Phoebe's shock, her great-grandmother has left a secret behind that carries repercussions for everyone aboard the ship, especially her husband the captain and her shadow the cooper. This story within a story catapults Phoebe into seeing her life in an entirely new way–just in time.
In this brand-new series, bestselling author Suzanne Woods Fisher brings her signature twists and turns to bear on a fascinating new faith community: the Quakers of colonial-era Nantucket Island.
Guest Post from Suzanne Woods Fisher
A Stroll down Petticoat Row
Thirty years ago, I talked my sister into going on a trip to Nantucket Island. It's one of those places that had always intrigued me. As a girl in the 1930s, my mother's family vacationed in Nantucket; she even has a lightship basket to show for it. I expected the island to be interesting and beautiful, and it certainly did not disappoint. But something else happened as I walked down Centre Street one morning. This island captured my imagination in a way that's hard to put into words. At the risk of sounding a tiny bit sun touched, I could practically see 19th century people on the roads, hear the "thee's and thou's" in their speech, even smell the strong scents of a bygone century—the musky perfume of rendered whale oil, the burning wood of the blacksmith, all mingled with the bracing sea air.
Centre Street has a local nickname: Petticoat Row. It comes from the 1800s, when men were at sea for long periods and women stepped into their shoes to keep businesses going. Nantucket women gained a reputation for being strong and capable. Their competence was encouraged by the Society of Friends (Quakers), the island's dominant religion, which believed in the equality of men and women in all aspects of life. That hasn't changed. Today, half of all Nantucket businesses are run by women.
Petticoat Row stuck in my mind, and eventually became the hook to contract a series of historical fiction with Revell Books. The 'Nantucket Legacy' series covers the rise and fall of Nantucket's whaling period, when it became the wealthiest port in the world.
First up is Phoebe's Light, releasing in February 2018, a novel about a spirited young woman who seeks her fortune only to find out she already had it.
After reading about Phoebe, I hope you'll consider planning a trip to Nantucket (though try to go off-season. The population swells five times in the summer!). When you go, include a stop at the Petticoat Row Bakery (35 Centre Street)—the very location where Phoebe grew up, albeit a few centuries ago. Don't leave the island without trying the Morning Glory Muffins, an island favorite. So worth the trip!
Nantucket's Famous Morning Glory Muffins
Ingredients:
1 ¼ cup sugar
2 ¼ cup flour
1 tablespoon cinnamon
2 tsp baking soda
½ tsp salt
½ cup shredded coconut
½ cup raisins
2 cup grated carrots (4 large)
1 apple, shredded
8 oz. crushed pineapple, drained
½ cup pecans or walnuts
3 eggs
1 cup vegetable oil
1 tsp vanilla
Instructions:
Sift together sugar, flour, cinnamon, baking soda, and salt into a large bowl. Add the fruit, carrots and nuts and stir to combine.
In a separate bowl, whisk eggs with oil and vanilla. Combine with dry ingredients and blend well.
Spoon batter into cupcake tins lined with muffin papers. Fill each cup to the brim. Bake in a preheated 350 degree oven for 35-40 minutes. These muffins needs 24 hours to ripen their full flavor. They freeze extremely well.
Recipe courtesy of Pamela A. McKinstry, Sconset Café
Suzanne Woods Fisher has a specialty: she writes about real people living in faith-based communities. With over 750,000 copies of books sold worldwide, she is the bestselling, award-winning author of more than twenty-five books, ranging from children's books ('The Adventures of Lily Lapp' series) to novels ("The Choice") to non-fiction books ("Amish Peace: Simple Living for a Complicated World").
When Suzanne isn't writing, she's probably playing with puppies. She's been involved with Guide Dogs for the Blind for over fifteen years. Raising puppies, she says, is like eating a potato chip. You just can't stop at one.
Readers are invited to stop by Suzanne's website at suzannewoodsfisher.com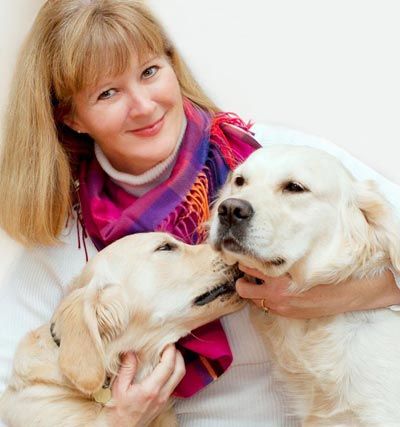 Book Review by Bree Herron
Seriously, can I just live in this book? Truly, I would love to be Phoebe and live in Nantucket. There is history, amazing characters and a beautiful reminder of faith.
Phoebe is one of those rare women that would have made the history books. She has a spirit about her that makes you gravitate towards her in the story. Yes, the story revolves around her,but she also just calls to you. Her struggles with accepting where she is truly meant to be is one that is relatable, however I would gladly take the shores over the seas (sea sick girl here). Great Mary's journal is a character all in its own right. It certainly could have been a breathing and living character.
I can't choose just one moment or a few. This entire book was the best. One aspect this author always touches perfectly on is the history being blended into her fiction. It is never too much or too little. As a reader, it is important to me that history is well researched, I have never doubted the research of this author. Her ability to build from a historic point in time or area, is what makes her stories amazing.
Take me away to Nantucket but keep me on the shore. I could see myself opening a charming shop in this town and growing to be friends with Phoebe. It was well described and detailed to make a reader feel as though they were smelling the beautiful sea.
Can I get more? I truly spent days lost after reading this book, the conclusion is perfect but I just wanted it to go on forever. I am very excited to see that the next book is up for pre-order and can't wait to have that on my shelf. This book showed me not only a place I would love to visit, but also characters that I crave to know.
Have you ever been to Nantucket?
**DISCLAIMER: I was provided an opportunity to read this book as an Advanced Reader Copy in return for a fair and honest review.
Blog Stops
Aryn The Libraryan, February 15

A Simply Enchanted Life

, February 15

Moments Dipped in Ink

, February 15

Kaylee's Kind of Writes

, February 15

Girls in White Dresses Blog

, February 16

With a Joyful Noise

, February 16

D'S QUILTS & BOOKS

, February 16

A Greater Yes

, February 16

ASC Book Reviews

, February 17
Locks, Hooks and Books, February 17

Book by Book

, February 17

Texas Book-aholic

, February 18

The Power of Words

, February 18

Two Points of Interest

, February 18
Splashes of Joy, February 18

A Reader's Brain

, February 19

Karen Sue Hadley

, February 19
Blossoms and Blessings, February 19

Debbie's Dusty Deliberations

, February 20

The Fizzy Pop Collection

, February 20

All of a kind Mom

, February 20

Book Bites, Bee Stings, & Butterfly Kisses

, February 20

Reading Is My SuperPower

, February 21

Baker Kella

, February 21

Mommynificent

, February 21

Janices book reviews

, February 21

Lighthouse Academy

, February 22

Readers cozy corner

, February 22
Mary Hake, February 22

Jeanette's Thoughts

, February 22

Pause for Tales

, February 23

Have A Wonderful Day

, February 23

Faery Tales Are Real

, February 23

Blogging With Carol

, February 24

Chas Ray's Book Nerd Corner

, February 24

Among the Reads

, February 24

Carpe Diem

, February 24

Black 'n' Gold Girl's Book Spot

, February 25

Red Headed Book Lady

, February 25

Just the Write Escape

, February 25

A Baker's Perspective

, February 25

By The Book

, February 26

For The Love of Books

, February 26

Margaret Kazmierczak

, February 26

Simple Harvest Reads

, February 26 (Guest post from Mindy)

Maureen's Musings

, February 27
Connie's History Classroom, February 27

proud to be an autism mom

, February 27

Bigreadersite

, February 27

Bibliophile Reviews

, February 28

Tell Tale Book Reviews

, February 28

Pink Granny's Journey

, February 28

Pursuing Stacie

, February 28
<h2><span class="inner">Giveaway</span></h2>
Professional Reader Affiliates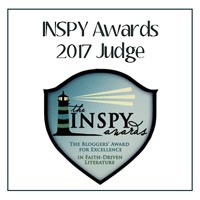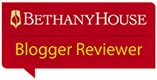 Affiliate Disclosure
I am grateful to be of service and bring you content free of charge. In order to do this, please note that when you click links and purchase items, in most (not all) cases I will receive a referral commission. Your support in purchasing through these links supplements the costs of keeping my website up and running, and is very much appreciated!