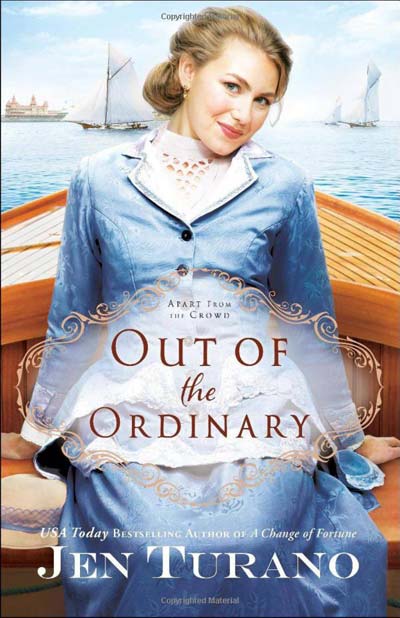 Author: Jen Turano
Publisher: Bethany House Publishers
Print Length: 354 pages
Release Date: November 7, 2017
I Rate it:    
Genre: Christian
Rollicking New Release from Humorous Historical Romance Author Jen Turano
Miss Gertrude Cadwalader hoped her position as the paid companion to Mrs. Davenport would be easy. But as she becomes acquainted with her employer, she realizes the wealthy Mrs. Davenport has a strange tendency to be a bit light-fingered with other people's trinkets. Gertrude is relieved when Mrs. Davenport decides to have a quiet summer away from the social scene–until the woman changes her mind in order to help a young socialite launch into society.
When Gertrude is caught in the act of trying to return one of the trinkets by Mrs. Sinclair, the mother of shipping magnate Harrison Sinclair, the woman jumps to an unfortunate conclusion. Harrison is determined to mend fences with Miss Cadwalader, but he's unprepared for the escapades a friendship with her will entail.
Jen Turano, author of nine books and two novellas, is a graduate of the University of Akron with a degree in clothing and textiles. She is a member of ACFW and lives in a suburb of Denver, Colorado. Visit her website at JenTurano.com.
Book Review by Bree Herron
What makes a book go from good to great? Could it be the characters? The setting? Theme? Moments that make you laugh out loud? All of these can be answered with a yes! This is the best book yet from this author, I really loved this story. No doubt in my mind that this book will be talked about for months and the next year to come.
Permilia is back and enjoying her engagement to Asher but this story is about Harrison (and his delightful sisters), and Gertie (along with Mrs. Davenport). Harrison and Gertrude are "just friend" okay when does that phrase ever mean that in a romance novel? They are the unique definition to upper class, both having strong personalities and a don't give a darn thinking when it comes to what others may see them as. I felt that was refreshing to read, especially for the era it is set in.
These characters will become instantly the reader's friends. Trust me, there isn't even a nasty character that you won't hope to see again. Clementine that means you!
We start off with poor Gertrude being called a wallflower. And back then that wasn't a compliment.Well, Gertrude may have been a "wallflower" but she has spunk and so does her boos, Mrs. Davenport. Mrs. Davenport-you totally rock. I loved your happy ending, and all the soul opening moments in between.
"Has anyone ever told you that you're far too cheeky to fit the expectations of a wallflower?"
Gertrude and Harrison are getting close, which if you know this series you are thrilled. If you don't know the series, you are still thrilled. It is a win-win. Harrison was this charming, awkward man that didn't know his love was speaking through. Gertrude was hearing the words but well she was very busy with other tasks at hand. Anyways, with help from family and friends we see love in the end (that is so not a spoiler, we all know romances end happy).
Sailing near New York City is where you will find my heart after reading this book. I truly wish to be back to the city with all of its charm even in 2017. The historical points of our setting were perfectly captured for what was used, great job to the author on this.
I don't see how this book could possibly ever obtain less than a 4.5 star rating. And that is pushing low for my opinion. It was brilliant- pure lovable and laughable brilliance that not only gets a reader to snuggle down to read, but also believe in love for those that are a bit unique. Romance readers gather together and read this book, it will make you feel good!
Okay, if you HAVE read the series let's talk next book, who will our main gal be? If you haven't tell me why you would love to read this series?
**DISCLAIMER: I was provided an opportunity to read this book as an Advanced Reader Copy in return for a fair and honest review.
 Blog Stops
Vicky sluiter

, November 11

Bookworm Mama

, November 11

cherylbbookblog

, November 11

Book by Book

, November 11

Lane Hill House

, November 12

Book Reviews From an Avid Reader

, November 12

C Jane Read

, November 12

The Power of Words

, November 12

Smiling Book Reviews

, November 13

Moments Dipped in Ink

, November 13

Book Bites, Bee Stings, & Butterfly Kisses

, November 13

Locks, Hooks and Books

, November 14

Faithfully Bookish

, November 14
Bigreadersite, November 14

Mommynificent

, November 14

All 4 and About Books

, November 14

Just the Write Escape

, November 15

allofakindmom

, November 15

Reflections From My Bookshelves

, November 15

Pause for Tales

, November 16

D'S QUILTS & BOOKS

, November 16

A Baker's Perspective

, November 16

To Everything A Season

, November 16

Neverending Stories

, November 17

Have A Wonderful Day

, November 17

Christian Bookaholic

, November 17

A Reader's Brain

, November 18

Karen Sue Hadley

, November 18
The April Journal, November 18

Cafinated Reads

, November 18
Bibliophile Reviews, November 19
Blogging With Carol, November 19
Mary Hake, November 19

Southern Gal Loves to Read

, November 19

Baker Kella

, November 20

Rachel's Back Talk

, November 20

Texas Book-aholic

, November 20
Joy of Reading, November 21

Blossoms and Blessings

, November 21

Remembrancy

, November 21

The Fizzy Pop Collection

, November 22
Splashes of Joy, November 22

amandainpa

, November 22

Inspiration Clothesline

, November 23

Stories Where Hope and Quirky Meet

, November 23
A Greater Yes, November 23
Debbie's Dusty Deliberations, November 23

Radiant Light

, November 24

Fiction, Faith, and Fun

, November 24

Raining Butterfy Kisses

, November 24
<h2><span class="inner">Giveaway</span></h2>
To celebrate the tour, Bethany House is giving away a grand prize of Two Jen Turano Novels and a $20 Starbucks Gift Card!!
To enter CLICK HERE and Comment on this review!
Professional Reader Affiliates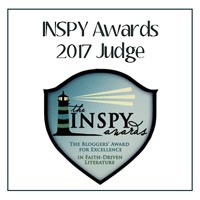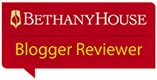 Affiliate Disclosure
I am grateful to be of service and bring you content free of charge. In order to do this, please note that when you click links and purchase items, in most (not all) cases I will receive a referral commission. Your support in purchasing through these links supplements the costs of keeping my website up and running, and is very much appreciated!