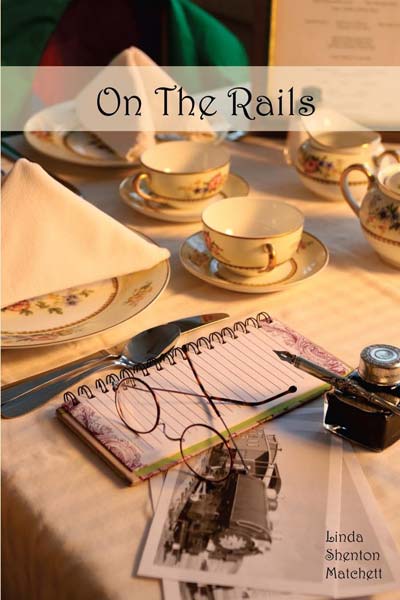 Author: Linda Shenton Matchett
Publisher: Linda Shenton Matchett
Print Length: 106 pages
Release Date: February 7, 2017
I Rate it:    
Genre: Christian
Warren, Ohio, 1910: Katherine Newman loves being a teacher, but she loves Henry Jorgensen more, which is why she's willing to give up her job to marry him. But instead of proposing, Henry breaks up with her. Devastated, Katherine seeks to escape the probing eyes and wagging tongues of her small town. A former Harvey Girl, Katherine's mother arranges for Katherine to be hired at the Williams, Arizona Harvey House. Can she carve out a new life in the stark desert land unlike anything she's ever known?
Henry Jorgensen loves Katherine with all his heart, but as the eldest son of a poor farmer can he provide for her as she deserves? The family's lien holder calls in the mortgage, and Henry must set aside his own desires in order to help his parents meet their financial obligation. But when Katherine leaves town after their break up, he realizes he's made the biggest mistake of his life. Can he find her and convince her to give their love a second chance?

Guest Post from Linda Shenton Matchett
My husband and I were fortunate to be able to take a trip to Arizona several years ago. Having been born and raised on the east coast, I was enamored with the distinctive beauty of the state, from the saguaro cacti of Phoenix and red rocks of Sedona to the volcanic landscape of Flagstaff and multi-colored bands of the Grand Canyon.
But what intrigued me just as much as the area's beauty were the stories about the women who migrated to the state to work for the Fred Harvey Company. Upon our arrival at the Grand Canyon we came upon the El Tovar Hotel, one of the few remaining Harvey Houses. We were given a bit of literature explaining the history of Mr. Harvey and his restaurants, and the more I read, the more I wanted to know.
As it turns in the late 1800s, food was not available to travelers riding the railroad lines, so when the trains made extended stops, passengers would get off and eat at the restaurants located near the stations. From all reports, the dining experience was sketchy at best, with frequent stories of indigestion and food poisoning.
Enter English immigrant and restauranteur, Fred Harvey. Securing a contract with the Atchison, Topeka & Santa Fe Railroad, he began with two facilities. However, finding reliable employees proved to be difficult. A high percentage of the employees (all men) would use their paycheck to purchase liquor and then did not return to work for several days. At his wits end, Fred decided to hire women to act as his waitresses, but the concept was a tough sell. The only women in the hospitality industry worked in saloons and had scandalous reputations.
Fred set up dormitories overseen by a House Mothers and implemented a set of rules that included curfews, restrictions on dating, and dress codes. He ran advertisements in the large east coast newspapers. It was not long before candidates came knocking. The reasons they gave for wanting to be a Harvey Girl were as diverse as the girls. Some were looking for adventure, others needed to help fill the family coffers, while a number of them needed to get out of difficult situations ranging from domestic abuse to failed engagements.
Thanks to Fred and his restaurants, most of the 100,000 Harvey Girls found financial stability, confidence, happiness, and/or love. It is my hope that On The Rails commemorates these gals and their intrepid spirits.
Linda Shenton Matchett was born in Baltimore, MD but spent her "growing up" years in New Jersey. During her junior year of high school, she moved back to Maryland where she met her best friend and future husband, Wes. They lived in Northern Virginia for nearly twenty years where Linda worked for some of the high-tech "beltway bandits." Shortly after 9/11, Linda and Wes left the "rat race" to move to central New Hampshire and operate a bed and breakfast. That chapter of their life has recently closed, and Linda is now the Front of House and Catering Manager for a local boarding school. An avid outdoors-woman, she loves to spend as much time as she can outside – hiking, kayaking, snow-shoeing, tubing or just plain walking. Music is also a passion, and she is a volunteer docent at the Wright World War II Museum. A freelance writer for over ten years, her work appears in numerous online and print publications.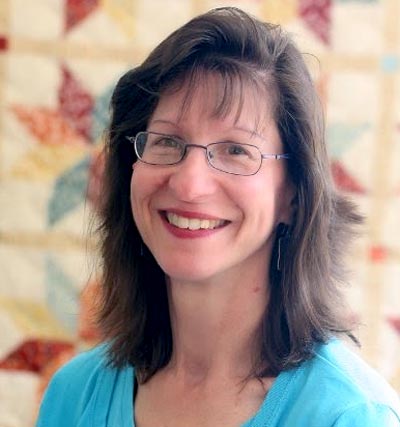 Book Review by Bree Herron
This book was super neat! I have never read a book with a Harvey girl as a character before and I can honestly say I didn't even know about such things till reading this book. I have easily remedied that by researching what a Harvey girl was, and found that the author did a superb job of keeping the historical intent of the character while blending the fiction. 
Katherine had it all planned out, she was going to finish teaching and marry her beau, but only he didn't have the same plan. Now heartbroken and a bit lost Katherine seeks a new venture through being a Harvey girl. The adventure begins in Arizona but the faith journey begins long before that for Katherine. This story was wholesome, clever, and unlike any other in the historical Christian genre that I have read. I find that it would fit a variety of readers and can be enjoyed by many.  
**DISCLAIMER: I was provided an opportunity to read this book as an Advanced Reader Copy in return for a fair and honest review.
To celebrate her tour, Linda is giving away a grand prize of a $25 Amazon gift card!!
Be sure to comment on the blog stops for nine extra entries into the giveaway!
Find out all the details and enter to WIN at On The Rails Celebration Tour Giveaway.
Professional Reader Affiliates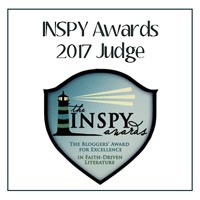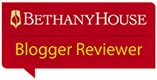 Affiliate Disclosure
I am grateful to be of service and bring you content free of charge. In order to do this, please note that when you click links and purchase items, in most (not all) cases I will receive a referral commission. Your support in purchasing through these links supplements the costs of keeping my website up and running, and is very much appreciated!