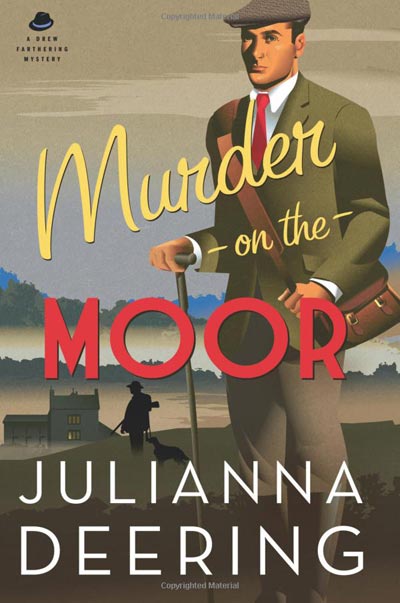 Author: Julianna Deering
Publisher: Bethany House Publishers
Print Length: 336 pages
Release Date: January 31, 2017
I Rate it:    
Genre: Christian
Mystery Awaits on the Mysterious Yorkshire Moors
At the urgent request of an old school friend, Drew and Madeline Farthering come to Bloodworth Park Lodge in the midst of the Yorkshire moors, a place as moody and mysterious as a Brontë hero. There have been several worrisome incidents out on the moor–property destroyed, fires started, sheep and cattle scattered–and worst of all, the vicar has been found dead on the steps of the church.
Drew's friend is obviously smitten with his bride of eight months, though it's hard to imagine what she sees in the awkward man. Drew can't help wondering if her affections lie more with the man's money and estate, while her romantic interests focus on their fiery Welsh gamekeeper. As the danger grows ever closer, it's up to Drew to look past his own prejudices, determine what is really going on, and find the killer before it's too late.

JULIANNA DEERING (also writing as DeAnna Julie Dodson) has always been an avid reader and a lover of storytelling, whether on the page, the screen or the stage. This, along with her keen interest in history and her Christian faith, shows in her tales of love, forgiveness and triumph over adversity. A fifth-generation Texan, she makes her home north of Dallas with three spoiled cats and, when not writing, spends her free time quilting, cross stitching and watching NHL hockey.
Her series of Drew Farthering mysteries set in 1930s England debuted with Rules of Murder (Bethany House, 2013) and is followed by Death by the Book and Murder at the Mikado (Bethany House, 2014). Dressed for Death, the fourth book in the series, is scheduled for release in March, 2016, followed by Murder on the Moor (Fall, 2016) and Death with Two Faces (Summer, 2017). She is represented by Wendy Lawton of the Books & Such Literary Agency. You can find out more about Julianna on her website.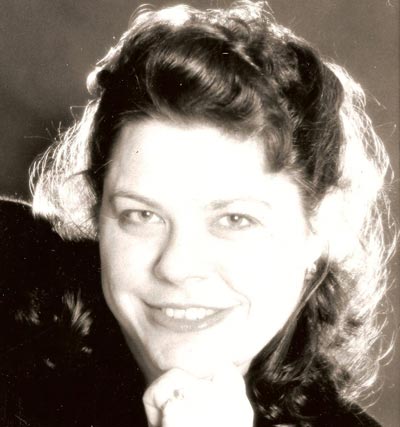 Book Review by Bree Herron
Who doesn't love a good mystery filled with twists, turns and characters that knock your reading glasses off?
I really enjoyed the mystery solving couple of Drew and Madeline.  It isn't something you come across much anymore in mysteries, and yet it was so perfect that I wonder why more modern mystery writers don't have a couple solving crime? Now if your a fan of Nick and Nora style of sleuthing or even Murdoch Mysteries, because of their ability to hunt for clues and hunt together then you would most likely enjoy this book. And Sherlock Holmes fans, you will find this to be a pleasant read as well, trust me.
Now though it has the couple aspect we are going to be charmed by the dashing Drew. Or at least he is dashing in my mind, even though he is handsomely in love with Madeline. In fact, his love and knowing looks builds their relationship for me, as this is the first time I have read any of the books in this series, I certainly could tell their love for each other.Love plays a well highlighted aspect in this book, giving the darkness of the mystery, light.
A mystery so well written that all mystery readers should read this book!
Click To Tweet
The twists and turns, along with the shocker moments kept me reading and guessing from the first page. If all the books in this series read like this one did, then they should all be bestsellers. I was thrilled to pieces with the entire book, and the only downfall was that it had to come to an end. I am hoping for more from this author, and to review more of Drew's adventures!
Have you read any of the books in the series, if so which should I read next?
**DISCLAIMER: I was provided an opportunity to read this book as an Advanced Reader Copy in return for a fair and honest review.
<h2><span class="inner">Giveaway</span></h2>
To celebrate her tour, Julianna is giving away a set of the A Drew Farthering Mystery (5 Book Series)!! Click below to enter. Be sure to comment on this post before you enter to claim 9 extra entries!
Here is the link to enter, and after you comment just copy and paste the url into the entry!
Professional Reader Affiliates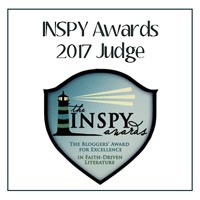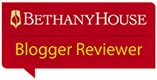 Affiliate Disclosure
I am grateful to be of service and bring you content free of charge. In order to do this, please note that when you click links and purchase items, in most (not all) cases I will receive a referral commission. Your support in purchasing through these links supplements the costs of keeping my website up and running, and is very much appreciated!